Elite Model World's Julia Haart Launches Global Fashion Brand, e1972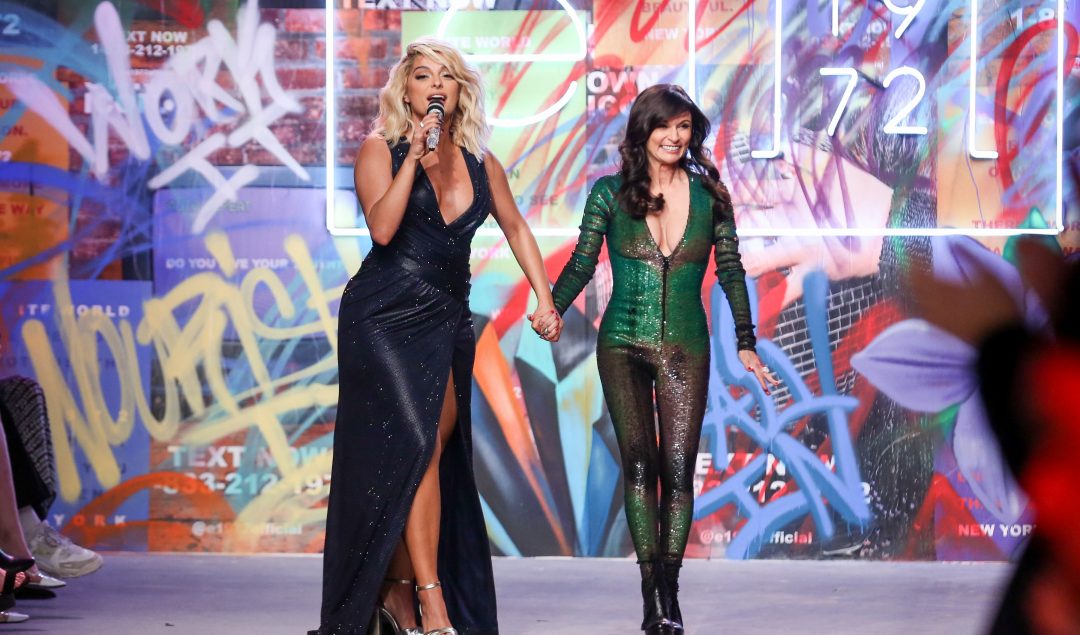 Elite World Group unveiled its first global fashion brand, e1972. Designed by CEO and Chief Creative Officer Julia Haart, e1972 is a completely size-less luxury brand. Through new body scanning technology launching with the Autumn 2020 collection, e1972 is eradicating traditional sizing altogether in favor of fashion for all body shapes and all identities. The brand is democratizing fashion and revolutionizing how people shop by offering a digital platform where experience and expedience meet. Customers will get the expedience of shopping made-to-measure fashion online, with the optional experience of visiting one of e1972's international ateliers for a personalized fitting.
The direct-to-consumer brand kicked off Fashion Week with a star-studded runway show and a special performance by BeBe Rexha to unveil the Fall/Winter 2020 collection on February8th. The brand chose to launch the line in New York, as the city served as a muse during the creation of the first e1972 collection.
"I was thinking of my incredible hometown, New York City. I wanted to celebrate the unique beauty and energy of this place. From the street art and graffiti, to the unique animal prints that represent this concrete jungle. e1972 is made to fit every person who dreams of the vibrancy of the city,"said Julia Haart, Elite World, CEO and Chief Creative Officer.
As the first-ever fashion collection from The Elite World Group, e1972 was inspired by its diverse global community of over 4,000 creatives, celebrities and models. It challenges the traditional perception of "model life" by viewing it through the lens of inclusivity, purpose and positive self-expression. e1972 is created for all shapes, sizes and identities. The collection blends luxury and ready-to-wear, inviting its customers to own what makes them different. The e1972 F/W 2020 collection is comprised of over 80 standout pieces for men and women, ranging from day to evening looks including skirts, shorts, dresses, jumpsuits, gowns, jackets, suits and coats. Each bespoke piece is an expression of innovation, artistry and immaculate craftsmanship. Rich textures, intricate embellishment and expertly crafted silhouettes are customized for any size, any identity. Pieces feature thousands of hand-applied Swarovski crystals, thermo-reactive sequins, modern beading, soft leathers, and luxurious all-season fabrics.Unique graphic prints, created in collaboration with famed New York based graffiti artists, become wearable works of art and convey the spirit of individuality behind the line. Your Size, Your Way
Every piece in the e1972 collection is completely customized to the size, style and personal preference of the shopper.Garments can be personalized to create daring styles or modest designs by raising a hem or altering a neckline, with custom items delivered in approximately six weeks. e1972 empowers the customer to shop and customize products based on their values. On-Demand Fashion with a custom-made approach to production and ethically sourced materials, clients can choose their looks with conviction and confidence. e1972 creates mindful luxury products with the highest quality standards and a purposeful approach to production. Fabric is cut based on individual orders, helping to reduce waste to create perfectly fit garments that are meant to last. The majority of the collection is produced in New York City ateliers, resulting in extremely limited inventory and a small footprint, while supporting independent artisans in the Garment District.
Pieces from the runway show will be available for pre-order beginning in February 2020 or by making an appointment for a fitting with the e1972 Atelier. All pieces will be available for purchase at e1972.com beginning in Autumn 2020.