RETAIL REVIVAL IN THE AGE OF COVID-19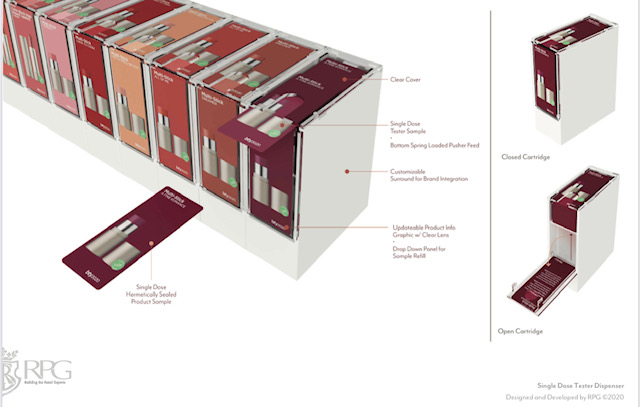 COVID-19 has forever changed the shopping experience. Shopping on-line has temporarily fulfilled our appetite for purchasing, but consumers want to test, try, engage, and buy in real life. In order to maintain a safe shopping environment, government guidelines require a re-invention of retail norms. Clearly, this includes mandatory protocols and behavior modification among customers and sales associates.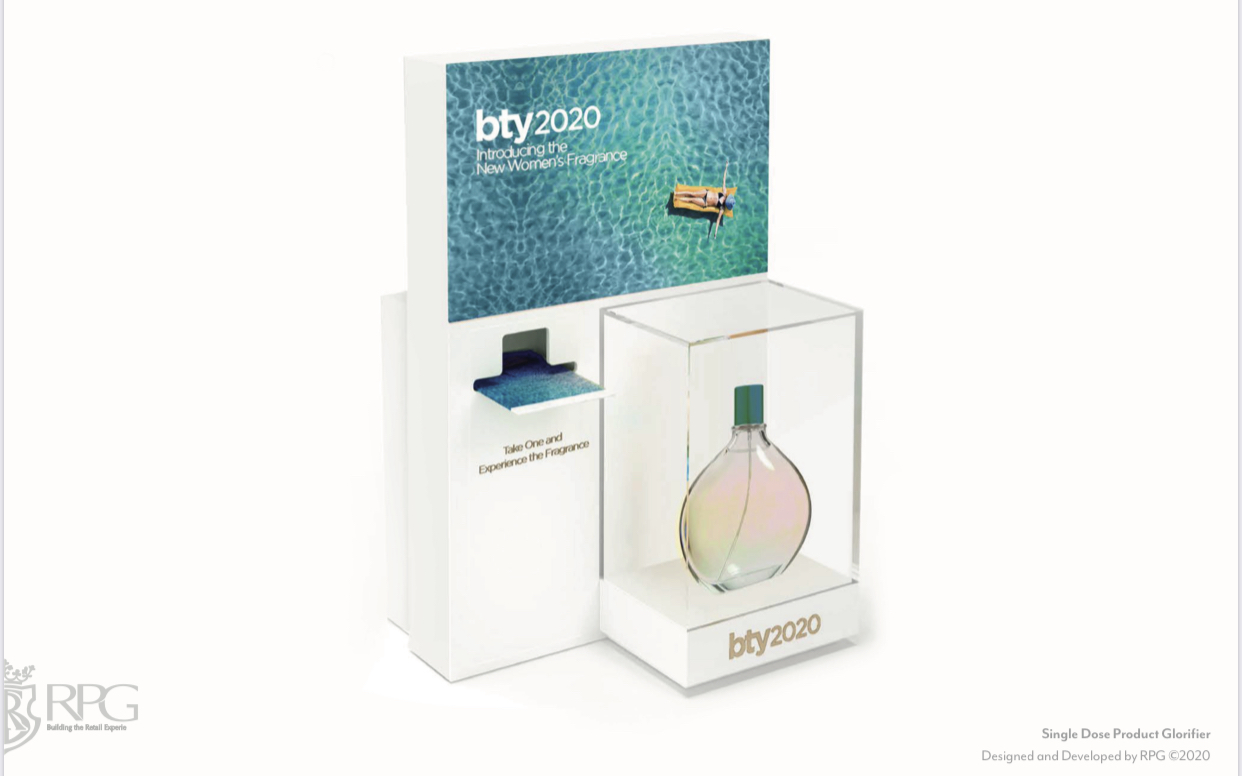 As the retail landscape continues to shift during and post pandemic, brands and retailers will have challenges that require nimble & unique solutions. RPG is the strategic partner to identify evolving problems and create those solutions.
There will be an immediate impact on the customer journey and the way in which consumers test and interact with products. As retailers adapt to these conditions, there will be short-term and long-term steps to address the change.
"We're looking at retail revival, not just survival. And, the revival of physical retail will require a new and well-considered design approach along with the implementation of innovative tools & technology. Every touchpoint is an opportunity to connect with the consumer," stated Bruce Teitelbaum, Founder & CEO of RPG.
To ensure brands and retailers are in the best position to recover and thrive, RPG has developed initiatives to be implemented at all stages of re-opening. Starting now.
WITH NEW CHALLENGES COME NEW OPPORTUNITIES
RPG has a multitude of ideas for customers to navigate and engage safely and confidently in this new retail experience. The following solutions are an overview of some of our actionable tactics to be customized and uniquely incorporated into the new retail strategy.
REBUILD A SAFE ENVIRONMENT WITH YOUR DISTINCTIVE BRAND VOICE
Re-visit store layout, space planning, signage, way-finding, and environmental design to alleviate customer aisle anxiety

Re-envision the traditional POS check-out & queue

Incorporate antimicrobial materials into displays and fixtures.

Enable visibility of live product with acrylic vitrines and protective shields among high consumer engagement areas
CONSUMERS WANT TO TEST, TRY, ENGAGE, AND BUY IN REAL LIFE
RPG has designed & developed single dose carded and cartridge sample dispensing systems to maximize self-service and minimize risk.

Our system uses industry-existing, customizable, individually hermetically sealed samples that offer safe, single dose application

Universal system for products, including fragrance, makeup, and skincare

Easy-to-use with intuitive and low-touch customer interaction

Designed to be customized, scaled, and implemented across all brands and retailers with ease of execution and maintenance

Engineered for integration on existing or new counters, gondolas, walls, or floor stands

Ability to incorporate hardware for data acquisition and digital messaging

AR and AI digital tools help navigate and edit choices, but they do not take the place of engagement and actual testing in real time. Digital simply cannot replace tactile interactions.

AR and AI tools need to be strategically incorporated into existing infrastructures and new methods for product engagement

Specifically for fragrance, RPG has designed and developed a variety of options including motion-activated, dry air diffuser systems with contactless delivery that can be incorporated into existing and new retail environments

RPG has designed displays and caddies that require minimal contact to access hygiene tools, palettes, and applicators in order for customers to test live product in a safe and sanitized way

We have addressed these disposable tools with a renewed focus on sustainability
Customers crave community, human interaction, and physical engagement with brands, something digital cannot fulfill. RPG is committed to providing solutions to make the return to retail safe and satisfying. With innovation, creativity, and true partnership, we are focusing on the new pain points of the user experience and providing progressive, revitalized solutions.