MAC ANNOUNCES ITS NEW GLOBAL AMBASSADOR LISA FROM BLACKPINK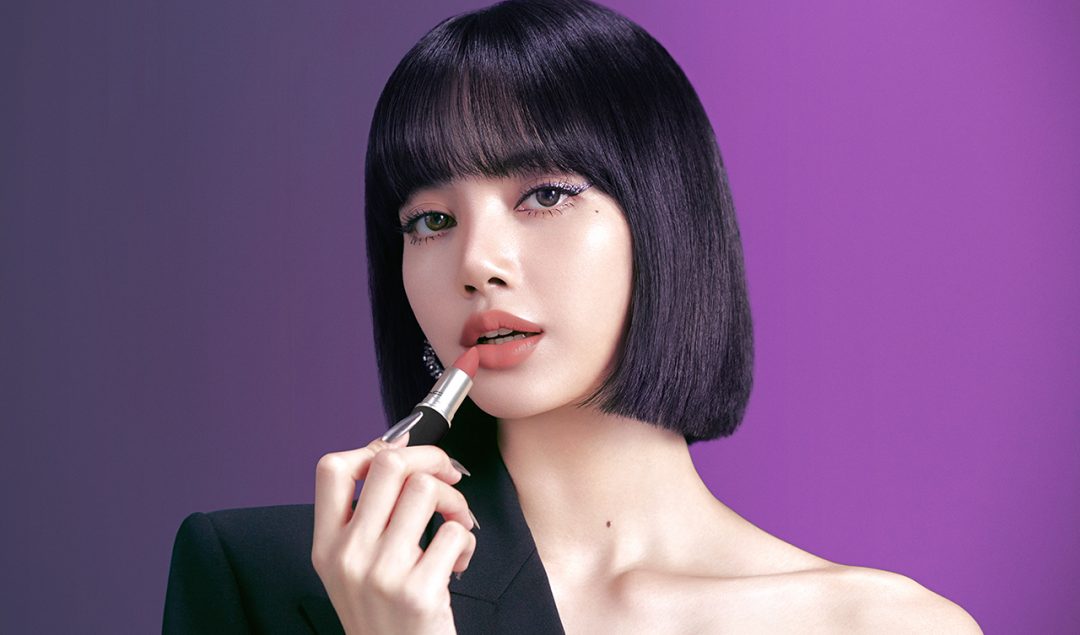 M·A·C announces Lisa from BLACKPINK (Lalisa Manobal) as its new Global Brand Ambassador. Starting in October throughout a long-term partnership, Lisa can be seen as the beauty behind iconic M·A·C collections and innovative programs.
As one of the world's leading professional makeup authorities, M·A·C has teamed up with the K-Pop powerhouse as she has a strong global influence in pop culture, speaks to a wide range of consumers, and encourages conversations and trends within and outside of the beauty industry. Lisa is the first female K-Pop idol to be appointed as M·A·C's Global Brand Ambassador title.
Rooted in makeup artistry, M·A·C is constantly in pursuit of unparalleled creativity and professional expertise. Lisa, known for her charismatic, audacious stage performances and trendsetting presence in beauty, fashion, and music, she not only shares a deep connection with M·A·C's longstanding values, but also serves as an inspiration for the ever-evolving brand.
"I have always been a big fan of M·A·C! I like how the brand turns makeup into a form of self-expression which always gives me great confidence on stage," Lisa said. "Together with M·A·C, I am excited to invite and empower more audiences as we both have individuality and diversity at our core."
The synergy between Lisa and M·A·C is paramount as both break boundaries between cultures, exude a global relevance, and pursue storytelling through artistry.
"Lisa's unparalleled talent and bold, fashion- forward style make her the perfect match for M·A·C," says Drew Elliott, Senior Vice President and Global Creative Director for M·A·C Cosmetics. "Always confident and never one to shy away from risks, she embodies our commitment to individuality and self-expression above all else. We can't wait for her fans to see what she has in store for them through our collaboration."
Lisa is the dancer and rapper of one of the most successful female groups in the world, BLACKPINK. ‹How You Like That› music video which released in June, had broken several world records at the time of its release, such
as YouTube›s ‹Most viewed video in 24 hours›. Lisa is loved by her fans around the world and the most followed K-Pop star online with 40 million followers on Instagram. As a trendsetter, she
is also a front-row fixture at runway shows and has collaborated with mega brands continuously inspiring younger generations through record- breaking, newsworthy successes.
Known to be charismatic onstage yet adorable offstage, Lisa truly matches M·A·C's aspirational yet approachable DNA. Born in Thailand and debuted in South Korea in 2016, the 23-year-old is the first foreigner to debut from YG Entertainment and speaks Thai, Korean, English and Japanese. With extraordinary talent, Lisa performed at Coachella back in April 2019 which resulted in a video that sparked an internet challenge joined by cultural icon and music superstar Dolly Parton.
As M·A·C's Global Brand Spokesperson, Lisa will be the face of M·A·C's renowned collections and key campaigns, as well as the muse for the brand's exciting innovation projects. In addition, with her great passion for beauty, Lisa will work with M·A·C Makeup Artists to showcase her signature looks, share beauty secrets, skincare regimens, and lifestyle with M·A·C fans.