Boss Parfums "Be Your Own Man" Film Contest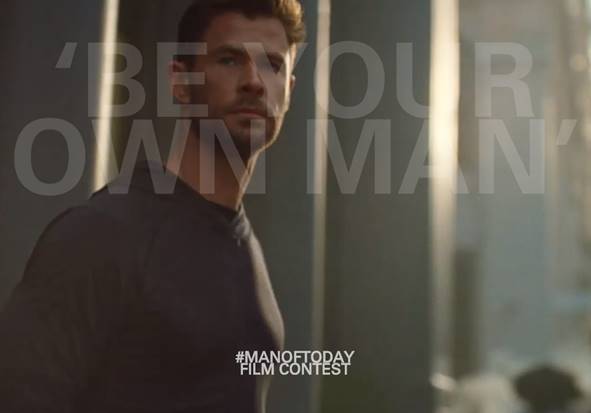 BE YOUR OWN MAN: Modern Stories of the Man of Today
BOSS Parfums launches a film project to support and inspire young creative talent across different cities, starting in New York.
The Be Your Own Man film initiative will amplify the new BOSS Bottled campaign, which celebrates a multi-faceted vision of what it means to be a man today, in a world where the path to personal fulfillment is more diverse than ever before.
The global contest will begin with a New York chapter, and is designed to showcase the versatility of modern masculinity. Film school students and young industry talents across the Big Apple will be invited to create a one-minute documentary-style video that tells the unique story of a local Man of Today from two perspectives – professional and personal.
Each entry should feature a man currently living in the city, and answer the questions "What makes you, you? What is your story?".
Global storytellers, unique perspectives
Be Your Own Man will be launched with the release of a short film starring BOSS Bottled global fragrance ambassador Chris Hemsworth.
In addition, each chapter of the initiative will feature a global storyteller who invites students to participate in the contest through a video of his own.
The New York chapter will be introduced by magician and illusionist Dan White, in a film directed by rising talent Sean Franck. The former apprentice of David Copperfield will tell his professional story of reality and illusion, as well as revealing the personal story of his roots.
Spotlighting creative talent
Chris Hemsworth and Dan White's #ManOfToday stories will be showcased on a dedicated online platform, man-of-today.com, where entries can be uploaded by New York filmmakers, as well as in a social media campaign.
Public voting on the site will determine the ten most popular videos, which can be easily shared by anyone on social media, while Sean Franck will also select ten entries from the New York chapter. The 20 shortlisted films will then be submitted to the professional judging panel, composed of Chris Hemsworth, HUGO BOSS CBO Ingo Wilts, producer Arno Moria, and film director Maimouna Doucouré, who will choose three winners.
Following the winner announcement, the three best content creators from the city will be invited to film the stories of local influencers, with the resulting short films showcased on social media.
Through the sharing of diverse stories and perspectives, the global conversation about what it means to be a man in 2020 and beyond will continue. Stay tuned for the next chapter of the Be Your Own Man project, set in London and launching at the end of November.
Be Your Own Man: New York chapter
Launch: October 23
Deadline for submissions: November 23
Winners revealed: November 30
Winners' influencer stories revealed throughout December
#ManOfToday #BOSSBottled
www.facebook.com/hugoboss www.instagram.com/boss www.youtube.com/boss
The BOSS fragrances are manufactured and distributed by Coty.