THE FRAGRANCE FOUNDATION HOSTS TWO-DAY VIRTUAL FRAGRANCE DAY EVENT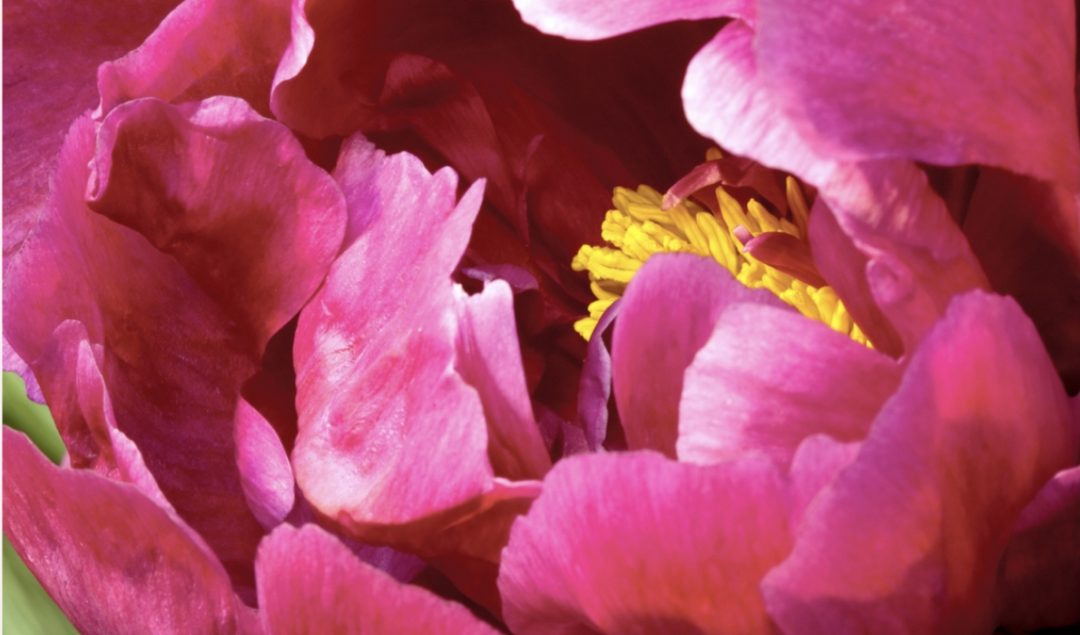 To celebrate Fragrance Day, March 21, The Fragrance Foundation will hosted an expanded two-day virtual event on March 21 and 22. The webinar was free to consumers and the fragrance community. Segments included both indie and established fragrance brand founders, brand ambassadors, and perfumers. The exciting discussions span a myriad of relevant topics, including current trends, innovations, and new fragrances. The event included an informative interview featuring Monell Center's Research Scientist Dr. Pamela Dalton led by TFF President Linda G. Levy about the Covid-19 impact on the sense of smell.
This year, The Fragrance Foundation also announced a creative collaboration with filmmaker Louie Schwartzberg, an award-winning cinematographer, director, and producer who has spent his notable career providing breathtaking imagery using his time-lapse, high-speed, and macro cinematography techniques. For the Fragrance Day collaboration and going forward with TFF in 2021, Schwartzberg created magnificent floral photography and time-lapse videos featuring a large array of flowers.
"Flowers enticed me with their color and fragrance to film them in time lapse 24 hours a day, 7 days a week non-stop for over four decades. What I learned is that beauty is nature's tool for survival because we protect what we love, which is why I love the work of the Fragrance Foundation," said Schwartzberg – a visual artist who breaks barriers, takes audiences on journeys through time and scale, telling stories that celebrate life and unveil the mysteries and wisdom of nature, people, and places.
There were more than 25 programs for consumers, who could register for the two-day event to watch any or all segments. Fragrance brands will host their own programs featuring engaging dialogues, including these fabulous fragrances and more: Bvlgari, Cartier, Carolina Herrera, diptyque, Floral Street, Jimmy Choo, Maison d'Etto, NEST New York, The Phluid Project, and Tom Ford. World-renowned Perfumers include LVMH: Jacques Cavallier; Cartier: Mathilde Laurent; Firmenich: Alberto Morillas, Olivier Cresp; Givaudan: Olivier Pescheux, Louise Turner, Sonia Constant; Robertet: Jerome Epinette; IFF: Carlos Benaim, Celine Barel; and many more. The official program of events will be released soon.
"We are excited to celebrate Fragrance Day and connect the passionate fragrance community across the U.S and beyond," said Linda G. Levy, President of The Fragrance Foundation. "This year reinforced the power of fragrance in our daily lives. Louie's breathtaking photography and videos spotlight the magnificent beauty of flowers, which have been an integral ingredient and inspiration for fragrances for centuries."
The Fragrance Foundation officially established March 21st as Fragrance DayTM in 2018. The goal is to drive awareness, excitement, and education around the fragrance category for consumers, by uniting the fragrance community and brands. Each year, The Fragrance Foundation partners with an artist to collaborate on Fragrance DayTM to highlight the connection between culture, art, and the power of scent.
The Fragrance Foundation is a non-profit organization and premier resource for industry expertise, innovation and education. United under the mission statement "to inspire the world to discover the artistry and passion of fragrance", The Foundation is devoted to nurturing talent, celebrating the creativity of perfumers and engaging consumers to increase appreciation for the world of fragrance in an expanded community.
For more information, please visit fragrance.org and follow The Fragrance Foundation on social media @fragrancefoundation