Natura & Co Establishes Fable Investments; Invests in Lyn Harris' Perfumer H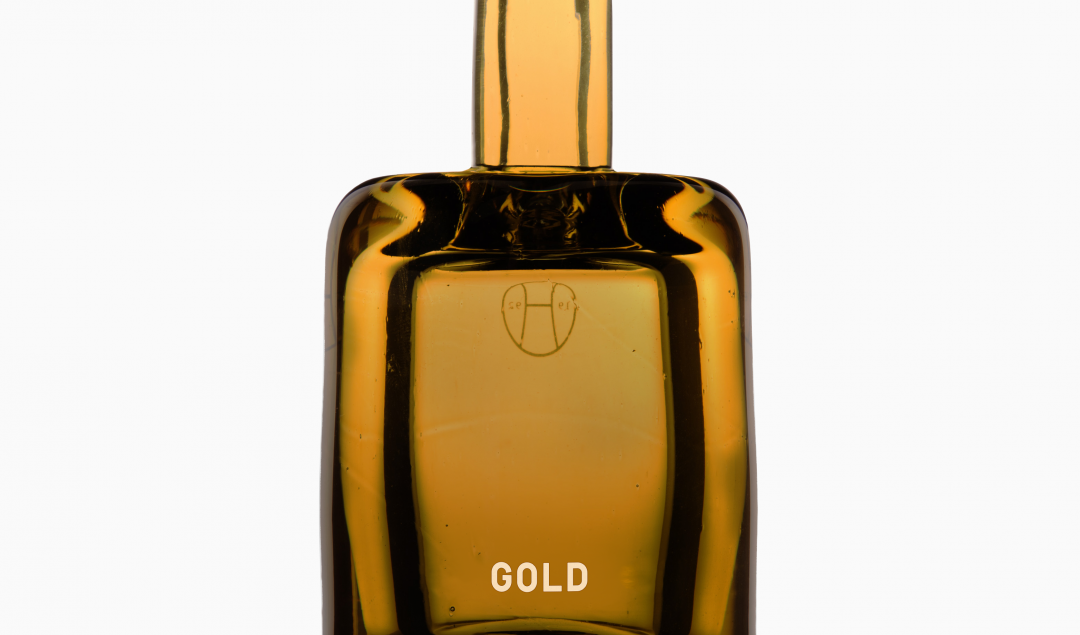 Natura & Co — the fourth largest pure-play beauty group in the world has announced the establishment of Fable Investments, which launches today with its inaugural investment in British perfumer Lyn Harris' Perfumer H.
Fable, a purpose-driven corporate Investment vehicle, is created to support high-growth, differentiated and innovative companies in the Beauty and Wellness space during early stages of their development. Fable's investment objectives are rooted In Natura &Co's ethos and operating principles, which underpin the successful family of world-leading brands Aesop, Avon, Natura and The Body Shop.
Fable seeks to support and nurture inspirational, like-minded founders on their journeys to realize the full potential of their ideas and their businesses. Fable will focus on the Beauty and Wellness space, working with companies that challenge the norm in creating authentic products, cultivating lasting relationships with their customers and creating positive impact across the industry and the world.
Fable will make minority Investments during an early-stage growth phase in which product and market fit have already been demonstrated (Series A and B), enabling the acceleration of the next stage of their evolution.
The Fable team blends a broad spectrum of experiences, bringing together operational, brand, financial and investment savoir-faire, in addition to having access to the expertise and knowledge of all of the Natura &Co brands.
Director of Fable Investments, and former General Manager of Aesop in Europe, Thomas Buisson commented: "Natura &Co has successfully grown from its mother brand, Natura, to the fourth largest pure-play beauty group in less than a decade. We have a proven model of successfully scaling premium, niche, purpose-driven brands while honoring their autonomy and unique identity. We can offer like-minded investees the opportunity to tap into the expertise we have across our group to help successfully grow their business.
"We're delighted that our first investment is with a founder who epitomizes what we look for in investees. Lyn is an outstanding perfumer, whose passion and vision over the past 30 years have established her well-deserved reputation as one of the global leading lights in the fragrance industry, and as someone who has put British perfumery firmly on the map. We're thrilled to work with her as she grows the beautiful, unconventional Perfumer H into a globally- recognized brand."
For almost 30 years, British perfumer Lyn Harris has been creating fragrances to seal moments in time.
Having begun her career in a fragrance shop in Yorkshire, Lyn honed her sense of scent at the prestigious fragrance
house in Grasse, Robertet, before launching her first brand in 2000 with her partner Christophe Michel. In 2015, she founded Perfumer H, a manifestation of an uncompromised desire to build a British fragrance house formed around craft and reusability.
Lyn Harris and Christophe Michel commented: "Our ethos is simply to touch people with the true art of perfume making with no detail spared from the integrity of the materials to the hand-blown vessel that can be refilled.
We are thrilled by the brand's success and response to date and comforted that our approach resonates not only with our followers but the team at Fable Investments. We are delighted to work with a team that are true brand lovers who not only genuinely understand what we are trying to do but have the expertise in cultivating businesses to achieve global success without compromising their core values.
"We truly believe that our partnership with Fable will assist the next phase of our journey and help us unlock the full potential of Perfumer H so we can touch more people and retain our important sustainability ethos."
Thomas Buisson – Director
With over twenty years of operational experience in luxury and beauty (LVMH, Diptyque, Aesop), Thomas has a passion for brands and understanding their soul and unique path. He joined Aesop in 2009 and was instrumental in building the brand while protecting its desirability and uniqueness.
Paola Felipak – Principal
Paola brings over a decade of experience in investment banking and finance, having advised companies in M&A and Equity transactions. She previously worked at JP Morgan, Citigroup and Patria Investimentos.
Michael O'Keeffe – CEO, Aesop
Michael joined Aesop in 2003. Aesop formulates skin, hair and body care products of the finest quality. The company has more than 300 individually designed stores and department store concessions across the globe and is committed to providing the highest possible level of customer service across all touchpoints.
Roger Schmid – Advisor
Roger is a Beauty veteran with unmatched experience across the industry. He has been working with Natura &Co since 2005 bringing his expertise and vision to product development across all brands. He previsouly held prominent roles in leading fragrance houses, most notably Givaudan (Head of Europe) and of Symrise (Global President).
Sophia Sun – Analyst
Prior to joining Fable Investments, Sophia worked at UBS within the M&A Mid Cap team, Cathay Capital Private Equity and most recently Michel Dyens & Co, where she was involved in various high profile transactions in the Beauty & Luxury space.
Natura & Co is a global, purpose-driven, multi-channel and multi-brand cosmetics group which includes Avon, Natura, The Body Shop and Aesop. Natura &Co posted net revenues of R$ 36.9 billion in 2020. The four companies that form the group are committed to generating positive economic, social and environmental impact. For 130 years Avon has stood for women: providing innovative, quality beauty products which are primarily sold to women, through women. Founded in 1969, Natura is a Brazilian multinational in the cosmetics and personal care segment, leader in direct sales. Founded in 1976 in Brighton, England, by Anita Roddick, The Body Shop is a global beauty brand that seeks to make a positive difference in the world. The Australian beauty brand Aesop was established in 1987 with a quest to create a range of superlative products for skin, hair and the body.