THE FRAGRANCE FOUNDATION 2021 AWARDS PRESENTERS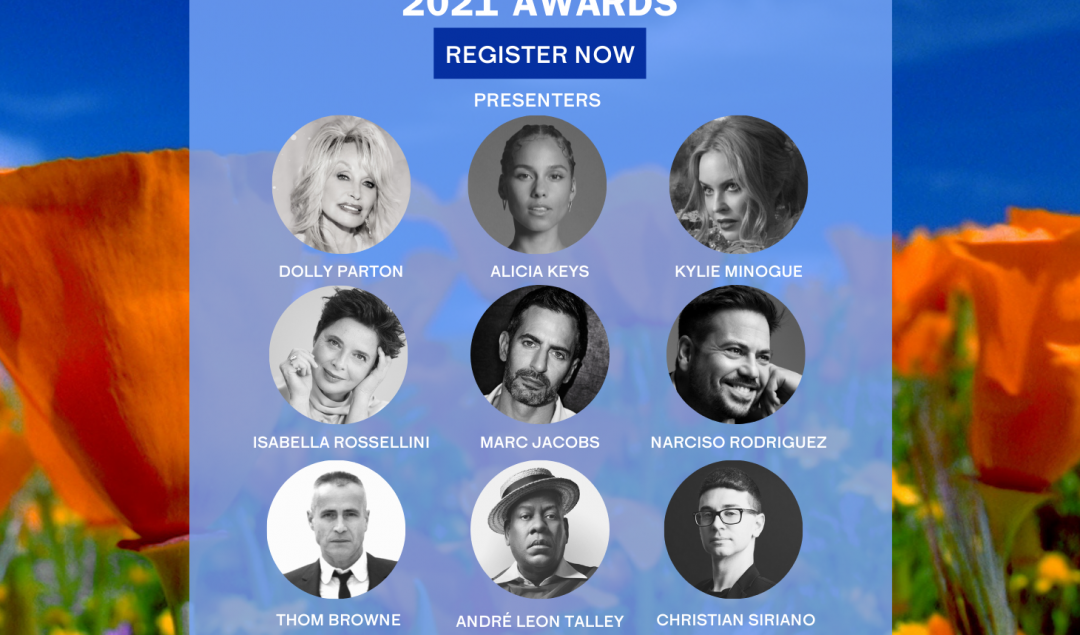 The Fragrance Foundation (TFF) has announced a star-studded line-up of presenters for the 2021 Awards on Thursday, June 10th including: Dolly Parton, Alicia Keys, Kylie Minogue, Isabella Rossellini, Marc Jacobs, Narciso Rodriguez, Thom Browne, André Leon Talley, and Christian Siriano.
The Foundation will celebrate the fragrance industry's creative achievements via an elevated virtual webinar which will include an awards ceremony free to all for the main event.
The 2021 TFFA Honorees will be Calice Becker, Vice President Perfumer & Director of the Givaudan Perfumery School with the Lifetime Achievement Perfumer Award; and Philippe Benacin, Chairman and CEO Interparfums, with the Hall of Fame Award.
At the event, Louie Schwartzberg, award winning visual artist and filmmaker, who is TFF's collaborative creative force in 2021, will share his inspiration between humans, nature and the environment. "Beauty is nature's tool for survival because we protect what we love" said Schwartzberg.
"We look forward to presenting an exciting, star-studded event at this year's Fragrance Foundation Awards on June 10th. The TFF Awards winners will be announced and we will recognize the accomplishments of our honorees. While we all look forward to future events in person, TFF Awards this June will be viewed by thousands virtually allowing all of the fragrance community to share a celebratory hour of great fragrance artistry, creativity and achievements" said Linda G. Levy, President of The Fragrance Foundation.
Registration: https://tffawards-registration.eventfinity.co/register
To view the 2021 finalists or replay the April 14th TFF Awards Finalists' event visit the TFF website, www.fragrance.org.
All categories and finalists are also featured on TFF Instagram @fragrancefoundation.
The Fragrance Foundation is a non-profit organization and premier resource for industry expertise, innovation and education. United under the mission statement "to inspire the world to discover the artistry and passion of fragrance", The Foundation is devoted to nurturing talent, celebrating the creativity of perfumers and engaging consumers to increase appreciation for the world of fragrance in an expanded community.
Event Social: #TFFAwards
Follow The Fragrance Foundation:
Instagram: @fragrancefoundation Facebook: @TheFragranceFoundation
LinkedIn: The Fragrance Foundation Twitter: @fragranceFDTN