Imagination from Les Parfums Louis Vuitton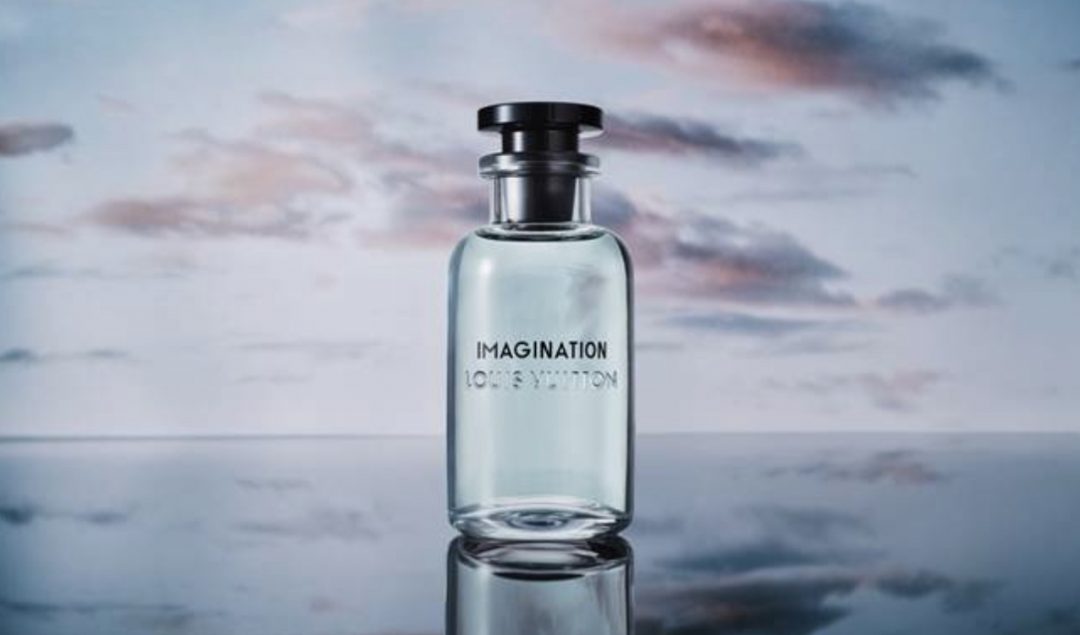 Les Parfums Louis Vuitton opens a new chapter in its history of perfumery with the launch of a seventh fragrance dedicated to men…Imagination, an exceptional composition by the House's Master Perfumer, Jacques Cavallier Belletrud, created in the heart of his atelier at Les Fontaines Parfumées, in Grasse.
Journey of imagination
Imagination. The essence of audacity. The measure of every success. The infinite possibilities that lie within each and every one of us. It's an impulse, an immaterial energy that beckons one to push their limits, constantly innovate and self-reinvent. It's the creative spark that drives the architects of the world's beauty, those who elevate even the wildest dreams to bring marvelous things to life and build a better future. A boundless imagination nurtured by travel, by life-changing personal experiences that forge a new state of mind, a way of being, loving, and perceiving the world around us. The spirit rises, escapes and conquers new paths of freedom.
The unprecedented attraction of amber and tea
Inscribed within the heart of Louis Vuitton's DNA, imagination and creativity have always guided Jacques Cavallier Belletrud in his work, prompting him to constantly push the limits of his art. "For five years, I'd been dreaming of revealing the beauty of ambergris and expressing the quintessence of its amber note in a way that's of-the-moment and devoid of nostalgia," explains the Master Perfumer. To give it contemporary resonance, he chose to use Ambrox, the true white gold of perfumery, a molecule present in its natural state in ambergris.
"For five years, I'd been dreaming of revealing the beauty of ambergris and expressing the quintessence of its amber note in a way that's of-the moment and devoid of nostalgia," explains Belletrud.
But how could he give resonance to this exceptional material, given its such lavish proportions? Belletrud excels in the art of contrast. For him, tension brings plenitude, of overdose, the balance of a perfect accord. As ever, there is an obsession for detail, a love for his subject and the vocation to seek out the grace in the most beautiful things nature has to offer. Here, Ambrox unfurls upon contact with the most noble of citrus. Bursting with sunlight, Calabrian bergamot, orange, and Sicilian cedar brings out radiant light. "I'm very attached to the literal expression of raw materials," the Master Perfumer allows. Their majestic freshness is further enhanced by the floral, green brightness of Tunisian neroli. Together, they draw a lush Mediterranean landscape emerging in the light of dawn. Then, spices make everything sizzle. Nigerian ginger, extracted with carbon dioxide, and Ceylon cinnamon each in their own way amplify and energise the composition's coolest or most intense facets.
In order to accentuate the relief even further, Belletrud selected a rare and precious black tea from China, also extracted with carbon dioxide, with notes of grass, straw, and a slightly smoky edge. "The tea evokes the magic of the East, an imaginary scene of caravans. It carries within it the spirit of travel, like an olfactory transcription of Louis Vuitton's universe," the perfumer reveals.
Like a magician, that substance enhances and envelops the amber note in an embrace, with a few touches of Guaiac wood and incense. "The pure, sensual and sophisticated amber then becomes the very essence of the perfume and the expression of a very contemporary masculine elegance," adds Belletrud. Creative excellence in service of beauty and emotion. Imagination takes flight across one's skin in an extraordinary encounter that ignites senses and spirit to give rise to an irrepressible, universal attraction.
Eau de Parfum Imagination 100ml 225€ In-store refill 100ml 140€
Eau de Parfum Imagination 200ml 350€ In-store refill 200ml 280€
Travel Spray Imagination 4 x 7,5ml 225€ Travel Spray Refills 100€
Miniature Set 225€
Available as of 3rd June 2021 at select Louis Vuitton stores and from louisvuitton.com
#LVParfums #louisvuitton