Arcade Beauty Appoints Carl Allain, President and CEO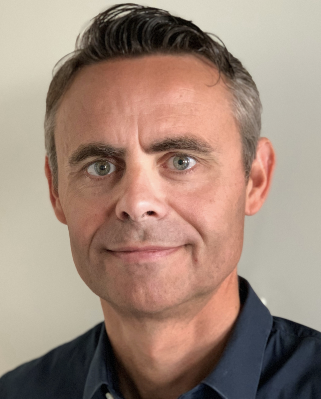 Peter Lennox to Remain on Arcade Beauty Board of Directors as Strategic Advisor
Arcade Beauty is pleased to announce the appointment of Carl Allain as President and CEO, effective October 29, 2021. Carl, who has previously served as Senior Vice President and General Manager of Europe since 2016, succeeds Peter Lennox, President and CEO since 2016.
Carl Allain joined Arcade Beauty as the Senior Vice president of Operations and Manufacturing in 2011 and was promoted to Senior Vice President and General Manager of Europe in 2016. Carl's knowledge of Arcade Beauty, global experience running international businesses and strong operational background allows him to seamlessly step up into his new role and steer Arcade Beauty to its next phase of growth. Carl will continue to drive Arcade Beauty's three pillar strategy of sampling, retail and digital, while supporting the company's commitment to sustainability.
"Since 2016, I have had the privilege of leading our European business and am very proud of my team and all the employees in Europe, of what we have accomplished together and want to thank them for their support and success. I am honored and eager to now lead the global organization in this next journey. I can say with full confidence that Arcade Beauty has solid foundations built on Teamwork, Innovation and strong Customer relationships. I look forward to meeting with our customers to support their future growth." said Carl.
Peter will remain on Arcade Beauty's board of directors to provide continuing strategic support to the organization, Oaktree Capital, and Carl. Since joining Arcade Beauty in 2016, Peter has led the transformation of the company, including guiding the organization through the significant challenges posed by the Covid-19 pandemic. During his tenure, Peter successful launched Arcade Beauty's retail and digital businesses, drove operational excellence across our manufacturing facilities, and fostered a cohesive team across the organization.
"The last five years have been especially gratifying personally and professionally. I remain confident that Arcade Beauty's three pillar strategy, built around sampling, retail and digital, combined with our commitment to sustainability, will continue to be the core of our business. I am confident that Carl will continue to move the Arcade Beauty business forward and wish him and the organization the best." Peter said.