Perfumer Marissa Zappas Launches Redamance at The Scent Bar in NYC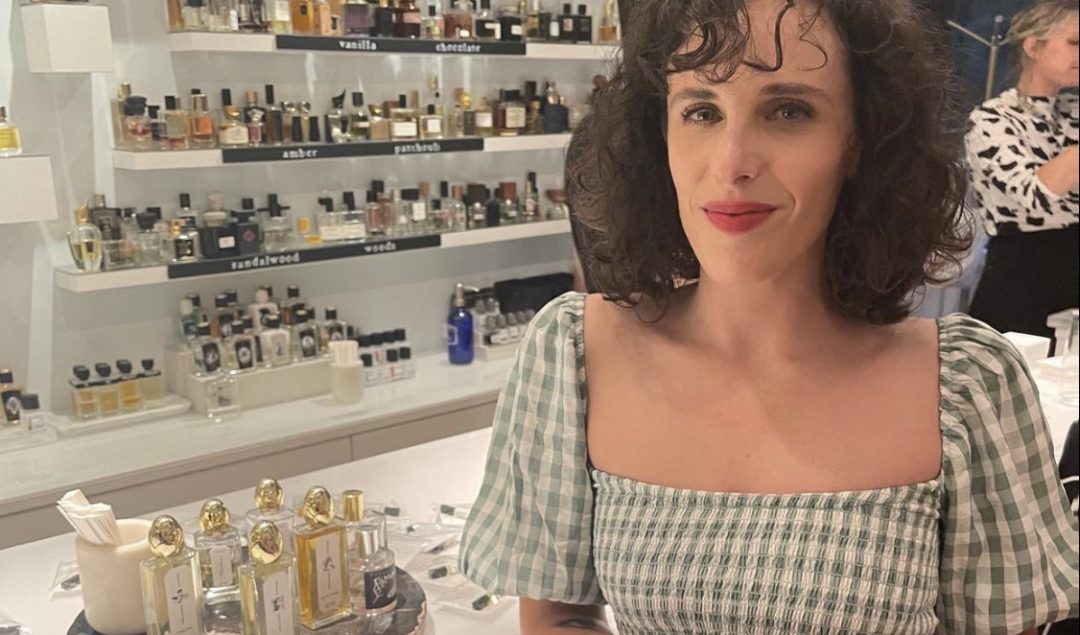 Perfumer Marissa Zappas launched a collection of three perfumes called Redamance at an event at The Scent Bar in July 22nd. A cocktail reception followed at The Crosby Hotel in NYC.
Marissa is an anthropologist turned perfumer who trained for years in the esoteric world of perfumery, but has recently stepped out and started her own brand. She often takes collaborative approaches to her work, crafting dreamy scentscapes of historical women, New York City artists, tarot cards, and even aquatic fantasties.
Redamance is derived from the word, "redamancy" which means, "the act of loving in return." Each perfume is an homage and olfactive portrait of an overlooked woman from history and the notes reflect her time period, personality and environment. The fragrances, Imperia La Divina, Ching Shih and Queen Nzinga, aim to connect women of the past to women today through the transportive art of perfumery.
Applying perfume is a way of invoking a future self, connecting to our bodies and desires. Redamance perfumes are meant to be worn by anyone inspired by the feminine, in its endless forms. Our fragrances explore what it means to take up space, while recalling past women who had the courage to do the same. We believe perfume is an exercise in memory and an art form that deserves more recognition.
Redamance perfumes are available in 50ml and 100ml sizes, for $175 and $325 respectively.
The Women
Ching Shih
Notes: Spices / Osmanthus / Orris / Incense / Gunpowder / Myrrh
This perfume is an olfactive portrait of Ching Shih (1775-1844) who is widely considered to be one of the most powerful pirates of all time. She ran a fleet known as the "Red Flag Fleet" of 70-80k pirates, evading the Chinese government for decades. She finally surrendered herself in her older age for a lump sum of money and negotiated so that she and her troops could keep the treasure they had earned and walk away unscathed. She used her reward money to open a gambling casino, which ran until her passing.
Imperia La Divina
Rose / Cassis / Poplar Buds / Velvet Musk / Oakmoss / Sandalwood
Imperia La Divina was the first Roman courtesan to achieve celebrity status, but it was her intelligence, charm and confidence which gave her full rise to fame. She would only offer her services to those who could pay large sums of money and also provide "good spirit" – her number one requirement. She was known to stand and pose in her window, charging onlookers to walk down the street and gaze upon her. Many legends surround her death, but her funeral party was the largest party Rome had ever seen, financed by one of her lovers, Agostino Chigi.
Queen Nzinga
Notes: Geranium / Tamarind / Amber
This perfume is an olfactive portrait of Queen Nzinga (1583-1663) of the Ndongo and Matamba Kingdoms in present-day Angola. Queen Nzinga was a brilliant military strategist and true queen of the people, often fighting on the front lines in battle. Her troops defeated the Portuguese colonists on multiple occasions. The notes reflect her complexity, regality and warmth. Queen Nzinga is a uniquely seductive bright amber fragrance with a slightly powdery and warm dry down.
EARLY PRAISE FOR THE REDAMANCE COLLECTION
"My therapist had just asked me if I could remember what happened when I was 9, the age when my life-long eye problems began, and I drew a blank. Then Marissa innocently gave me this perfume to smell, 'some people think it smells like ballet slippers.' I took one sniff and immediately began crying. I did take ballet at that time."
– Miranda July, on Imperia La Divina
"Makes me feel powerful in a very seductive way. Not like the way chypres make me feel animalistically sexy, but like a beautiful woman who could convince you of absolutely anything."
–Lauren Servideo on Imperia La Divina
"Created by Brooklyn perfumer Marissa Zappas and her mentor Olivier Gillotin, this luminous vintage inspired amber is translucent and for me brings to mind the transparency and depth of Olivia Giacobetti. Breathtaking." – Michelyn Camen, Cafleurbon, on Queen Nzinga
"I think of Ching Shih standing on deck, a cool, taut smile on her lips, beckoning the ships on the horizon to come into range…in Redamance's homage, Ching Shih is given her due with an ethereal, refined fragrance that suggests a certain nobility to the woman once feared as the 'Terror of the South Seas.'"
–Lauren Baer of Cafleurbon on Ching Shih