Robertet Hosts Private Tour of Anthology of Fashion Exhibition at The Met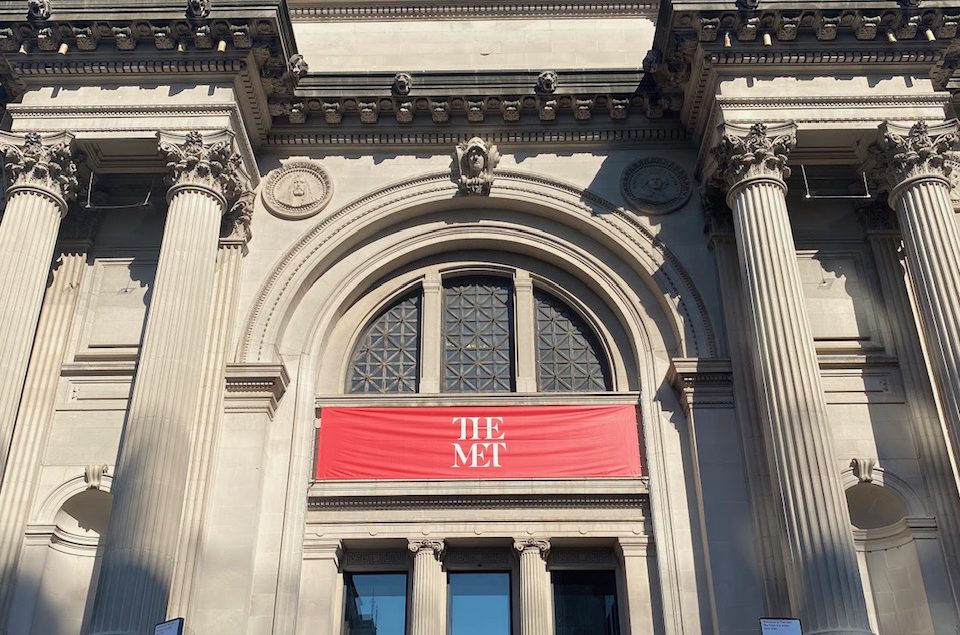 Robertet and a select group of fragrance industry leaders enjoyed a private tour of In America: An Anthology of Fashion exhibition at The Metropolitan Museum of Art's Costume Institute. This was the second of two exhibition tours exploring fashion in the United States organized by Austin Advisory Group (Photos: Paul Austin).
Guests included Nest's Laura Slatkin and Maria Dempsey, Luxe Brands' Noreen Dodge, The Fragrance Foundation's Linda Levy, TruBeauty's Mark Magliaro, Inter Parfums' Baerbel Bureick, Forma Brands' Regina Maguire and others.
"Men's and women's dress dating from the eighteenth century to the present will be featured in vignettes installed in select period rooms spanning ca. 1805 to 1915: a Shaker Retiring Room from the 1830s; a nineteenth-century parlor from Richmond, Virginia; a panoramic 1819 mural of Versailles; and a twentieth-century living room designed by Frank Lloyd Wright, among others. These interiors display a survey of more than two hundred years of American domestic life and tell a variety of stories—from the personal to the political, the stylistic to the cultural, and the aesthetic to the ideological. The exhibition will reflect on these narratives through a series of three-dimensional cinematic "freeze frames" produced in collaboration with notable American film directors. These mise-en-scènes  explore the role of dress in shaping American identity and address the complex and layered histories of the rooms," according to The Metropolitan Museum's web site.
Directors featured included: Tom Ford, Radha Blank, Janicza Bravo, Sofia Coppola, Autumn de Wilde, Julie Dash, Regina King, Martin Scorsese, and Chloé Zhao.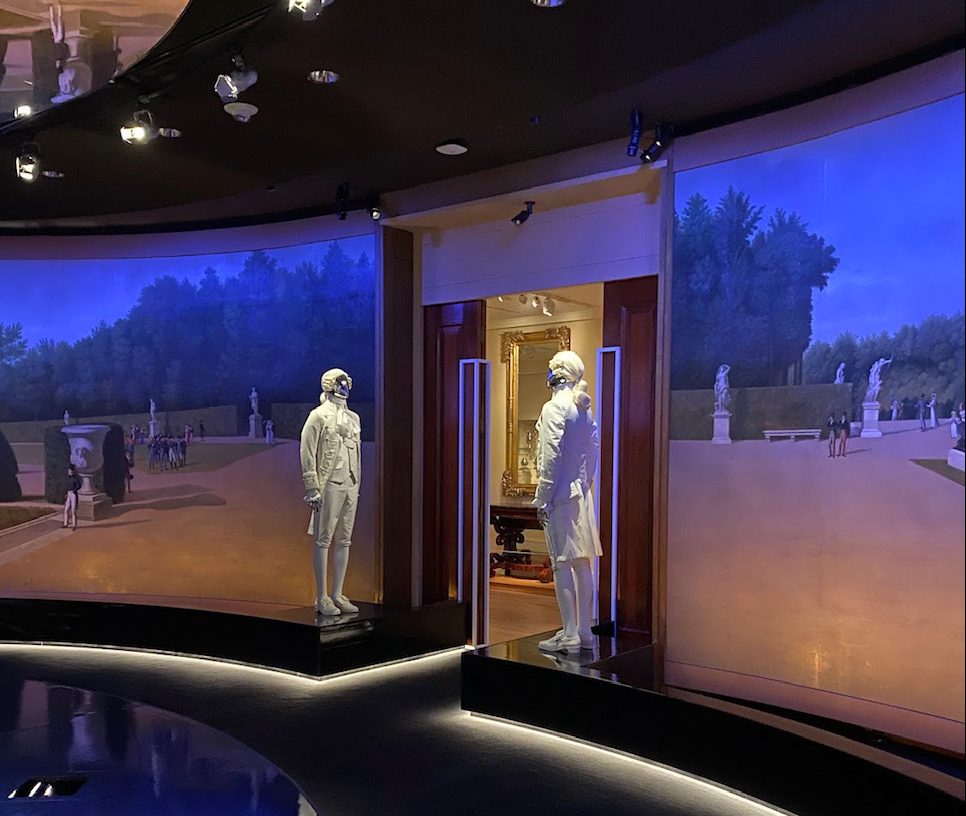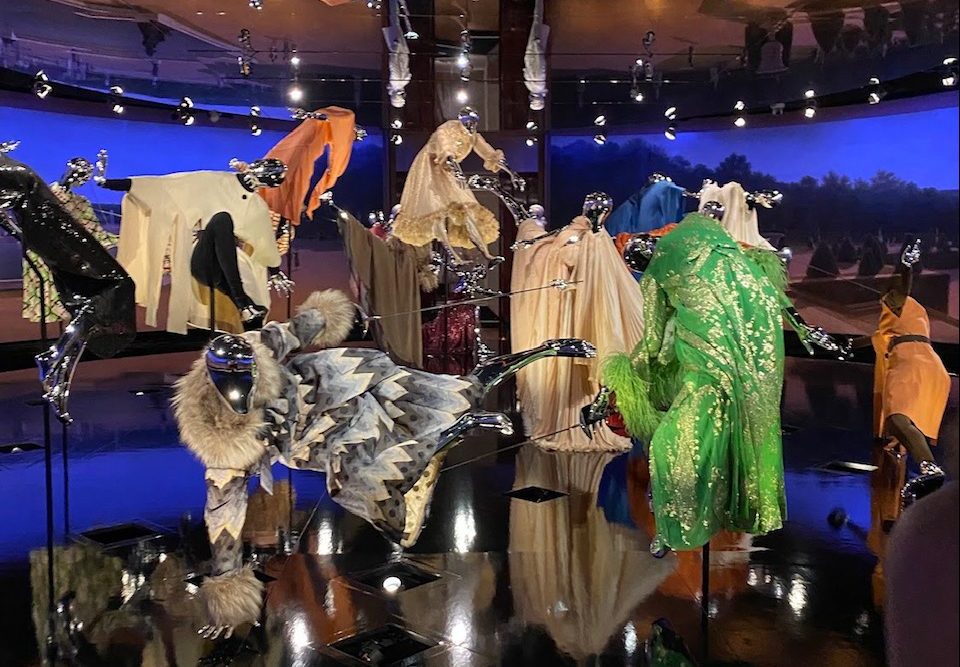 One of the most spectacular rooms, conceived by Tom Ford, depicts fashion's "Battle of Versailles" —where the French and American designers faced off in 1973 in a so-called battle fundraiser to benefit the restoration of Louis XIV's palace.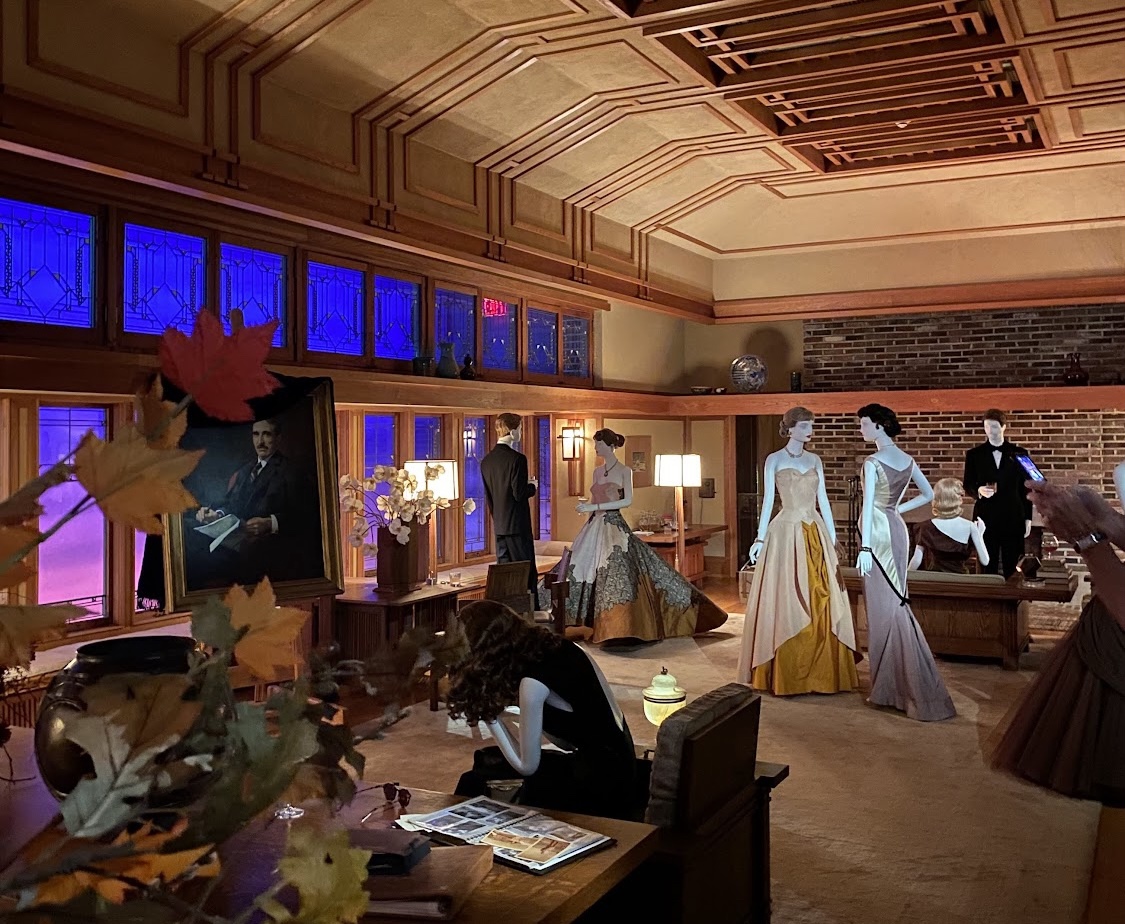 A scene staged by film director Martin Scorsese featuring fashions by designer Charles James and a room by architect Frank Lloyd Wright.
The exhibition closes in September. For more information , please visit MetMuseum.org