Givaudan collaborates with TMIC on first AI fragrance co-creation service in China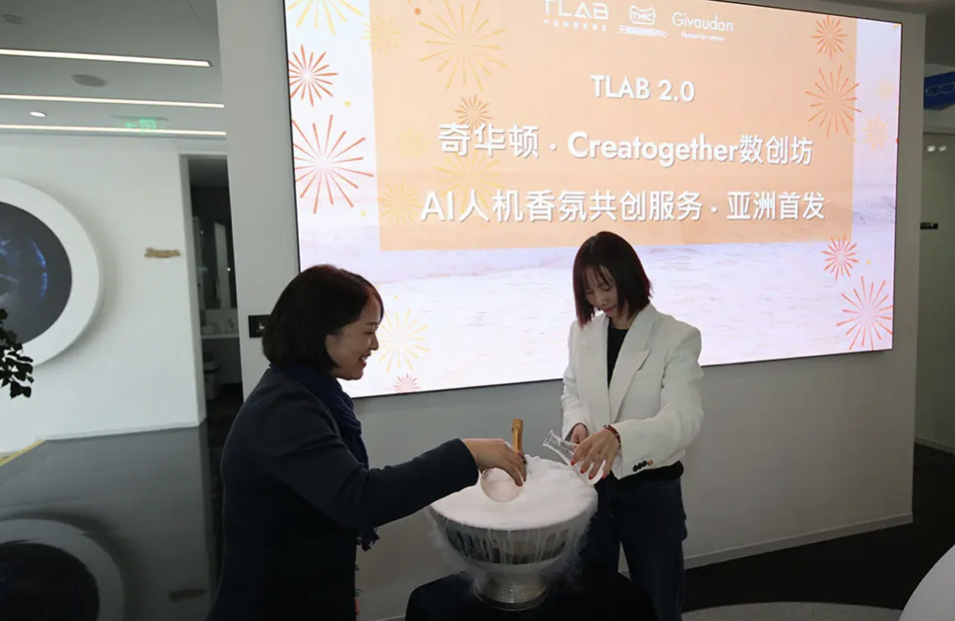 Creatogether: Givaudan collaborates with TMIC to launch fragrance industry's first AI-powered fragrance co-creation service in China
Givaudan, a global leader in fragrance & beauty creation, has launched its unique human-machine co-creation service powered by artificial intelligence (AI) in collaboration with the Tmall Innovation Centre (TMIC), enabling customers to realise their olfactory vision with unsurpassed sampling speed in China's unique e-commerce market.
Since June 2021, Givaudan has been working in a partnership with Tmall, the Alibaba group's open business-to-consumer (B2C) platform, to combine its creative fragrance solutions and production capabilities with the consumer behaviour data capabilities of the T-Lab innovation laboratory. 'Creatogether' leverages the newly updated version of TLAB 2.0, using data from TMIC's olfactory culture map and Givaudan's own AI-powered fragrance assistant, Carto.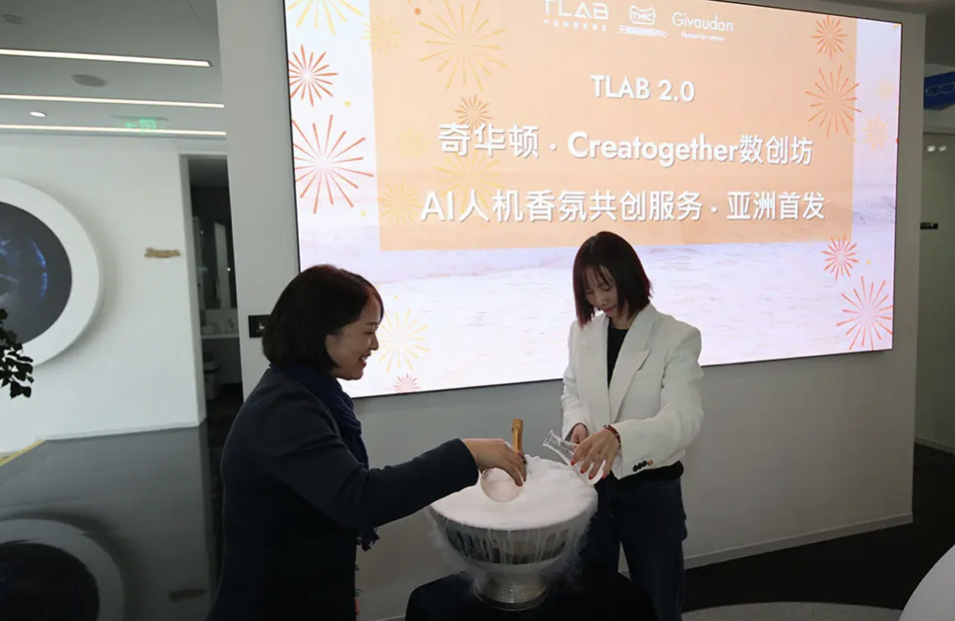 Yaling Li, Head of Fragrances Greater China & Korea at Givaudan, and Tian Qi, Head of Tmall Innovation
Our unique co-creation model allows brands to get deeply involved in the fragrance creation process. Thanks to a visual touch screen, customers are able to quickly realise their olfactory vision. The interactive process is carried out in close collaboration with our perfumers, harnessing the latest data insights from TMIC and the infinite creative capacities of Carto.

Yaling Li, Head of Fragrances Greater China & Korea
Tian Qi, Head of Tmall Innovation Centre, said: "We are proud to support Givaudan in developing this exciting new co-creation service for the fragrance industry. Our common goal is to bring agile solutions to the market by connecting consumer insights with industry knowledge and expertise, so as to provide users with instant, accurate and personalised fragrance products."
'Creatogether' enables Givaudan to offer customers in China human-machine fragrance co-creation in just five steps: creative ideation phase including in-depth research and analysis, olfactive visual exploration, digital fragrance co-creation with AI instant sampling technology, commercialised fragrance submission and finally, new product validation, launch strategy and marketing plan.