LilaNur Parfums Celebrates India's Flowers, Scents, and Jewels at Bergdorf Goodman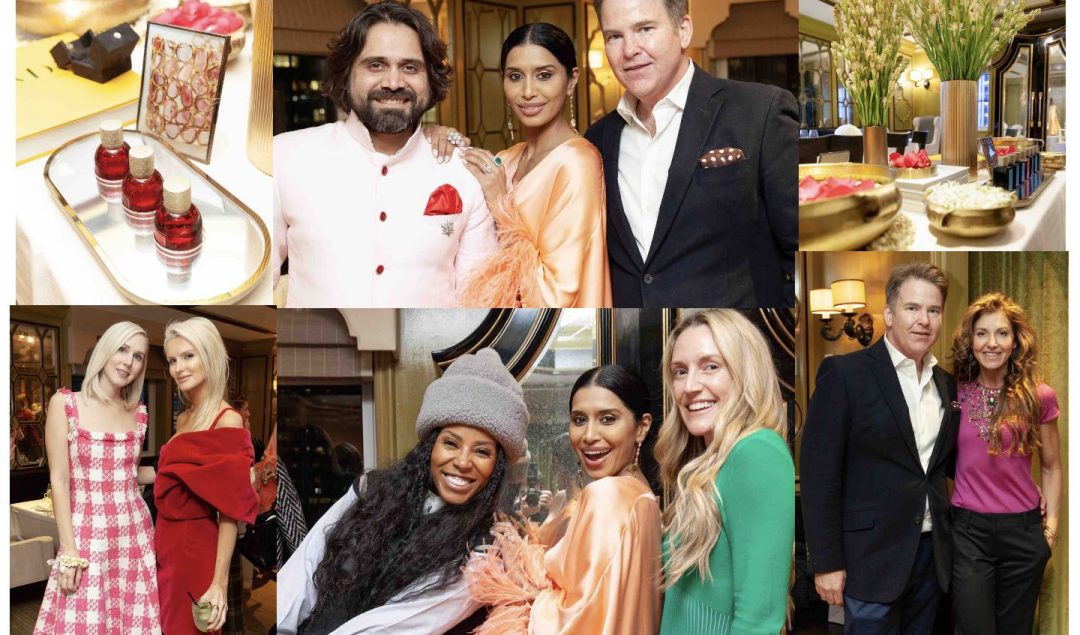 Paul Austin, co-creator of LilaNur Parfums with friends Siddharth Kasliwal of Gem Palace, Priya Shukla, and esteemed guests explored a fragrant tour of the sensory connection between scent and jewelry in India.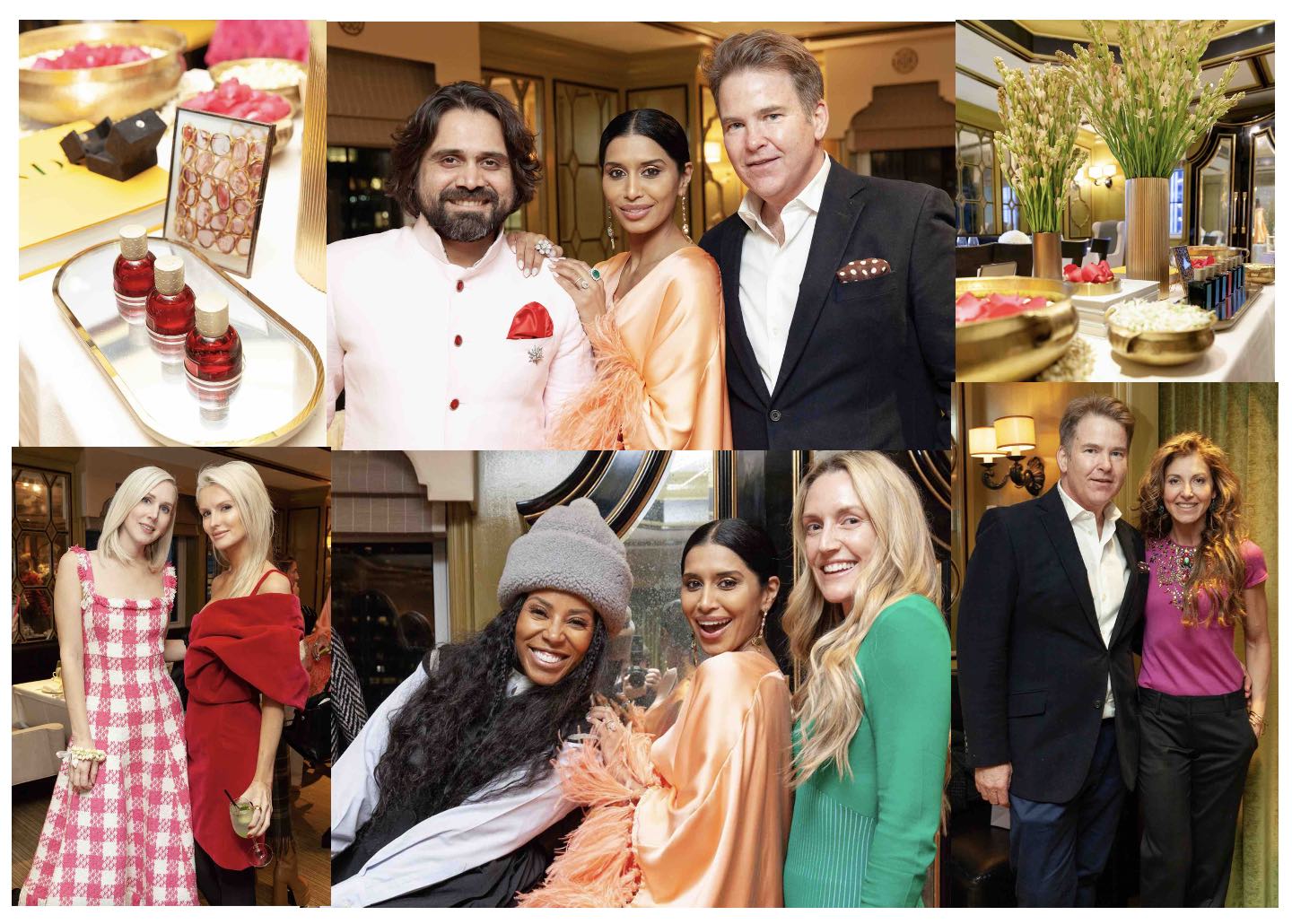 Upon arrival, guests were adorned with bracelets woven with fresh jasmine sambac fresh from the fields of Southern India as they discovered the fragrances from LilaNur Parfums and the jewelry of Gem Palace.  As guests enjoyed afternoon tea, Paul Austin and Siddharth Kasliwal showcased India's historical love for floral motifs in Indian art, architecture, and jewelry. Siddharth enchanted the audience with masterpieces from his family's private jewelry collection including perfume rings.

Esteemed Guests included: Alvina Patel Buxani, Allie Chiaramonte, Brent Neale, Dani Stahl, Danielle Segal, Deborah Hung, Dylan Lauren, Erika Liles, Heba Abedin, Jane Keltner de Valle, Jennifer Fisher, June Ambrose, Kate Davidson Hudson, Kay Nordeman, Lesley Thompson Vecsler, Marina Laroudde, Marisa Leichtling, Marcella Guarino, Natasha Boucai, Radhika Jones, Rebecca Hessel Cohen, Sara Towbin, Sarah Hoover, Stephanie Horton, and Virginia Wettlaufer Tomenson.
Combining French perfumery prowess with beautiful Indian ingredients, this new must-smell fragrance brand will take you on a journey of the senses. From voluptuous night-blooming tuberose to radiant rosa centifolia, India grows some of the world's most fragrant flowers. Yet there has never been an international fine fragrance house devoted to capturing these prized blooms. Enter LilaNur Parfums, a collection of scents based on Indian flora and crafted in France by some of the fragrance's most famous noses.
The seven Eau de Parfums are sophisticated and distinctive, and a trio of attars, or scented oils, made from single-origin floral absolutes steeped in sustainable sandalwood oil bring an ancient tradition to 21st-century pulse points.
"Each fragrance is an evocation of India, and we hope people will go on a journey with us from the aromatic rose fields of Aligarh to the jasmine fields of Tamil Nadu and the peppery spice gardens of Kerala," says Anita Lal, the entrepreneur behind Indian design house Good Earth and co-creator, with fragrance industry veteran Paul Austin, of LilaNur Parfums.
Indeed, the natural ingredients shine with such gemlike luminosity it's easy to imagine oneself transported into the colorful dazzling whirl of India with every spritz. "India is a Garden of Eden of perfumery," Austin says. "We felt it was time for the country to tell its own modern story of scent."
Follow and tag them @ lilanurparfums
Photos courtesy of LilaNur