Leonard A. Lauder Celebrates 65 Years of Service at ELC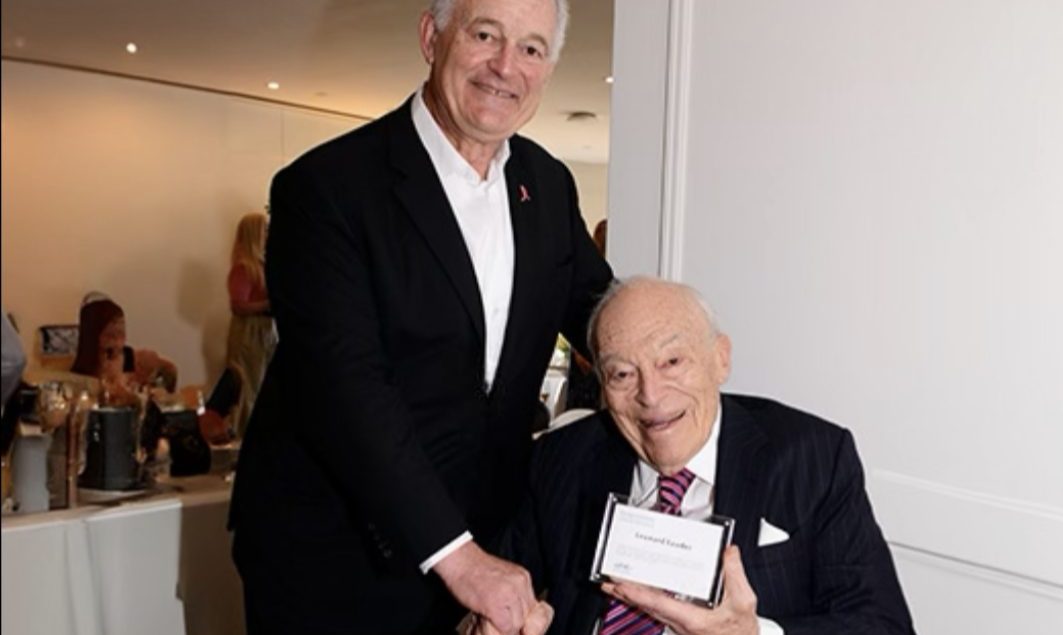 Every spring and fall, The Estée Lauder Companies (ELC) honors its employees with a Service Awards Ceremony. On June 13, leaders and employees gathered to celebrate the achievements of more than 40 individuals for their significant years of service.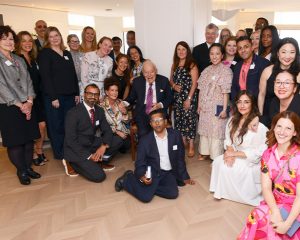 Among them was Leonard A. Lauder, Chairman Emeritus, who received a Service Award for achieving 65 years of service at ELC.William P. Lauder, Executive Chairman, host of the celebration, provided a moving tribute to his father: "He has been the heart and soul and visionary that has helped ELC to be the amazing company that it is today. It is a testimony to how great this company is that we have such a crowd of long-service employees to be celebrated in this room today, and it is because of the heart and commitment of Leonard A. Lauder."
In 1958, after serving in the U.S. Navy, Mr. Lauder formally joined the company that his parents started in 1946.The decision to join the company that bears his mother's name wasn't a given. During college at the Wharton School at the University of Pennsylvania and later while serving his country, he learned valuable lessons in leadership. He considered reenlisting to pursue a full-time career in the Navy. Instead, he joined ELC and put his energies into building the company's first research and development laboratory and expanding the business.Mr. Lauder was a catalyst for company growth and proved himself to be an innovator at every juncture. Under his leadership, the company launched many brands, including Aramis, Clinique, Lab Series, and Origins. He also led the company acquisitions of Aveda, Bobbi Brown Cosmetics, Jo Malone London, La Mer, and M·A·C. He is a long-time advocate for cancer research and is honorary chair of the board of the Breast Cancer Research Foundation, founded by his late wife, Evelyn H. Lauder. To date, the Breast Cancer Campaign remains the company's largest corporate social impact program.
Throughout his tenure at The Estée Lauder Companies, Mr. Lauder served as President from 1972 to 1995 and as Chief Executive Officer from 1982 to 1999. He added the title of Chairman in 1995. Since becoming Chairman Emeritus in July 2009, he has continued working tirelessly every day on behalf of the company and its employees."After 65 years with the company, I've loved every decade," Mr. Lauder said. "The ability to work with such great people who love what they do and want to make our consumers feel good has been the thrill of a lifetime. I appreciate the support I've gotten from my entire ELC family. We are a company with a soul, and we are also the best company in the world. Why? Because we have the best people in the world!"