The Estee Lauder Companies' EVP, Global Communications Alexandra Trower honored at prestigious Matrix Awards; Executive Chairman William Lauder presents Award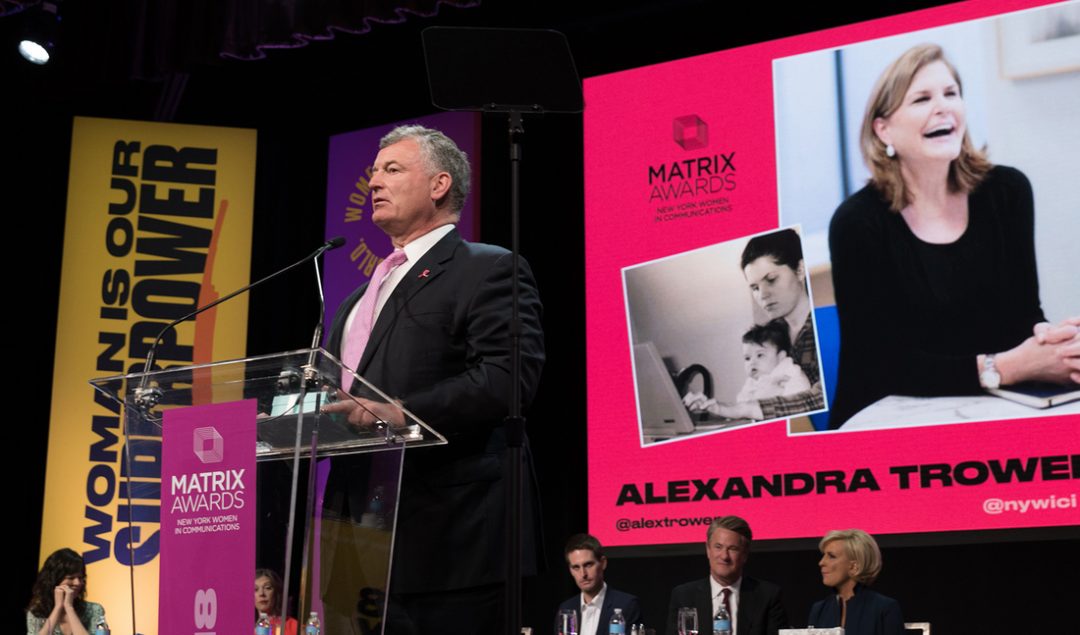 The Estee Lauder Companies' EVP – Global Communications Alexandra Trower honored by NY Women in Communications at prestigious Matrix Awards
Nearly 1,000 people gathered today at the Matrix Awards, presented by New York Women in Communications (NYWICI), to honor ten extraordinary female leaders in the communications industry, as 'Women Who Connect the World.' The awards were emceed by Savannah Guthrie, Co-Anchor of "TODAY" and NBC News Chief Legal Correspondent, and hosted by Interpublic Group.
Among the honorees was The Estee Lauder Companies' EVP – Global Communications Alexandra Trower. Executive Chairman of The Estee Lauder Companies William P. Lauder presented the prestigious award to Trower who thanked him and stated, "I've tried to pass this along to every woman I mentor: it's so important to ask for help."
NYWICI also presented it's first-ever, Matrix "Incite Award" to the three Pulitzer Prize-winning New York Times reporters, who through their writing and body of work, incited action and change for their coverage on sexual misconduct in the workplace.
NYWICI also launched #WomenHeard — a new platform and opportunity for women to share their voices about their career struggles and advice, to help women get what they need in the workplace to succeed, to break down the glass ceiling. Women are invited to use the hashtag #WomenHeard to share their experiences, thoughts and advice on: Career advancement, equality in the workplace, compensation and work-life balance.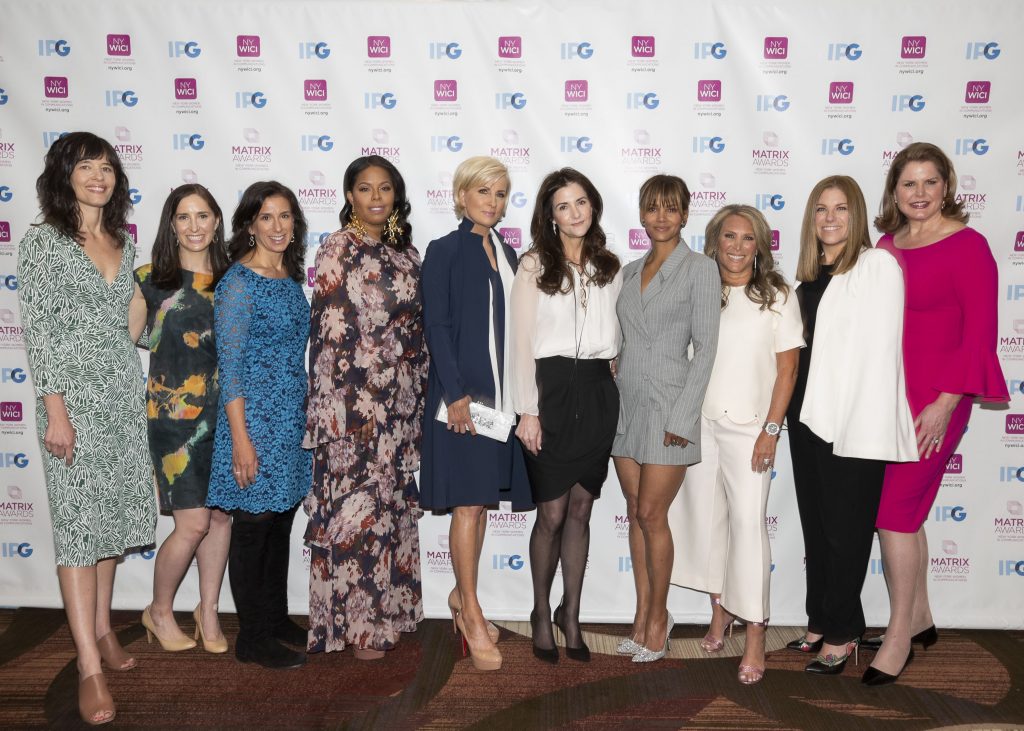 Other 2018 Matrix Award Honorees & Presenters included:
Halle Berry— Academy Award-Winning Actress; presented by Michael I. Roth, Chairman and CEO, Interpublic Group
Mika Brzezinski— Co-Host, MSNBC's "Morning Joe," Founder, Know Your Value; presented by Joe Scarborough, Co-Host, MSNBC's "Morning Joe"
Kim Kelleher— Chief Business Officer, GQ, Golf Digest, Pitchfork, WIRED, Ars Technica, Condé Nast; presented by Wendy Clark, Global President & CEO, DDB Worldwide
Betsy Kenny Lack — Head of Global Brand Strategy, Snap Inc.; presented by Evan Spiegel, CEO and Co-Founder, Snap Inc.
Dia Simms — President, Combs Enterprises; presented by Sarah Hemminger, Founder & CEO, THREAD
Shelley Zalis– CEO, The Female Quotient; presented by Bridge2Rwanda Scholar, Amen Mugisha
The 2018 Matrix Incite Award Honorees included:
Jodi Kantor, Emily Steel, Megan Twohey, The New York Times; presented by A.G. Sulzberger, Publisher, The New York Times
"Today, we recognized these remarkable women for their accomplishments and contributions not only to our industry, but to our culture," said Meredith Long, president, New York Women in Communications and CRO, N.A. Quantcast. "And to our Incite Award recipients, whose work helped to inspire a day of reckoning in the workplace, where sexual misconduct is not tolerated, we honor you."
Proceeds from the Matrix Awards go towards a full range of scholarships and educational programs for women, whether they are just beginning or are embarking on a career transition. To date, New York Women in Communications, the largest foundation for communications scholarships for women in the country, has given more than $1.6 million dollars in scholarship support.