Cosfibel Premium wraps up Viktor & Rolf Fragrances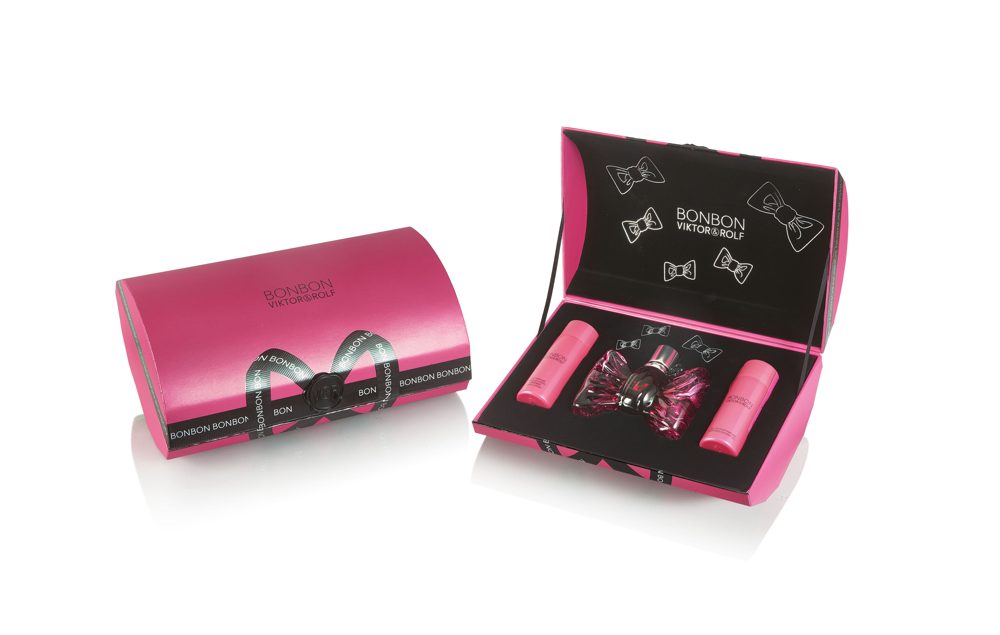 Cosfibel has created these spring-themed coffrets for Viktor & Rolf's Bonbon and Flowerbomb fragrances, putting all of its expertise into the meticulous realization of the silver hot-stamped internal décor.
With its cardboard base and paper hinge, held in place by two grosgrain ribbons, this coffret comes in three different versions, one each for the three fragrances Bonbon, Flowerbomb and Bloom, its summer flanker.
Inside, the chock holds the scent bottle, a shower gel and a body milk in place. An over-chock made of transparent PET molded in the shape of the products ensures they are held in place, and is fixed with tamper-proof stickers. On each coffret, the ribbon décor is printed to evoke the brand universe, and its distinctive plastic seal is fixed on by hand.
Bonbon: "La vie en rose"
Adorned in printed polyester paper, this model has a rounded lid. The ribbons are created in reserve and crimped, while the lid's inner lining is printed with candy motifs using hot stamping.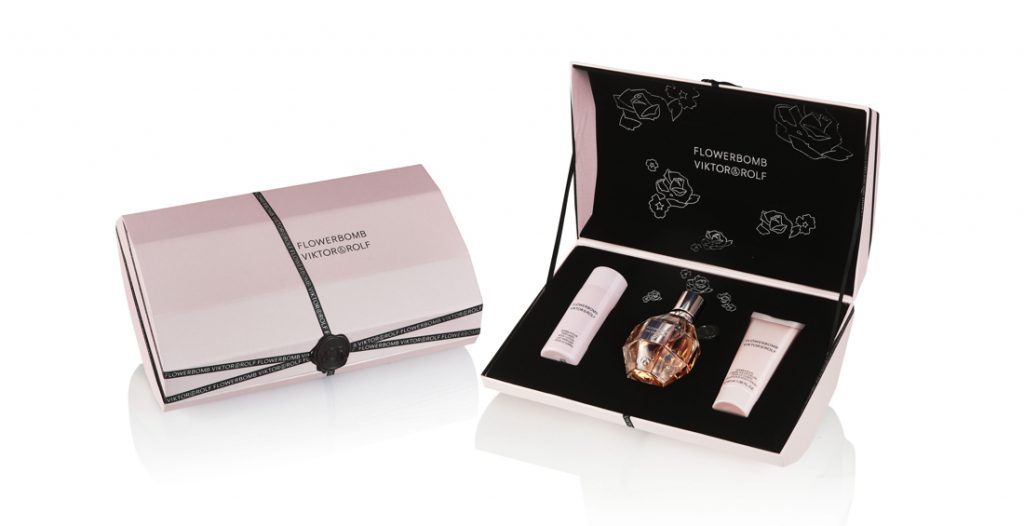 Flowerbomb and Bloom thrive in pearly pink
Made using a similar base, these two coffrets have ridged lids. They are covered in pink-coated paper with a pearlescent varnish that gives them an iridescent effect.
The precision and quality of the décor realized on the lid and lining of the Flowerbomb coffret is the perfect illustration of Cosfibel Premium's excellence and savoir-faire.