Gryph & IvyRose: Super-Mom Karolina Kurkova Launches Herbal Wellness Line for Children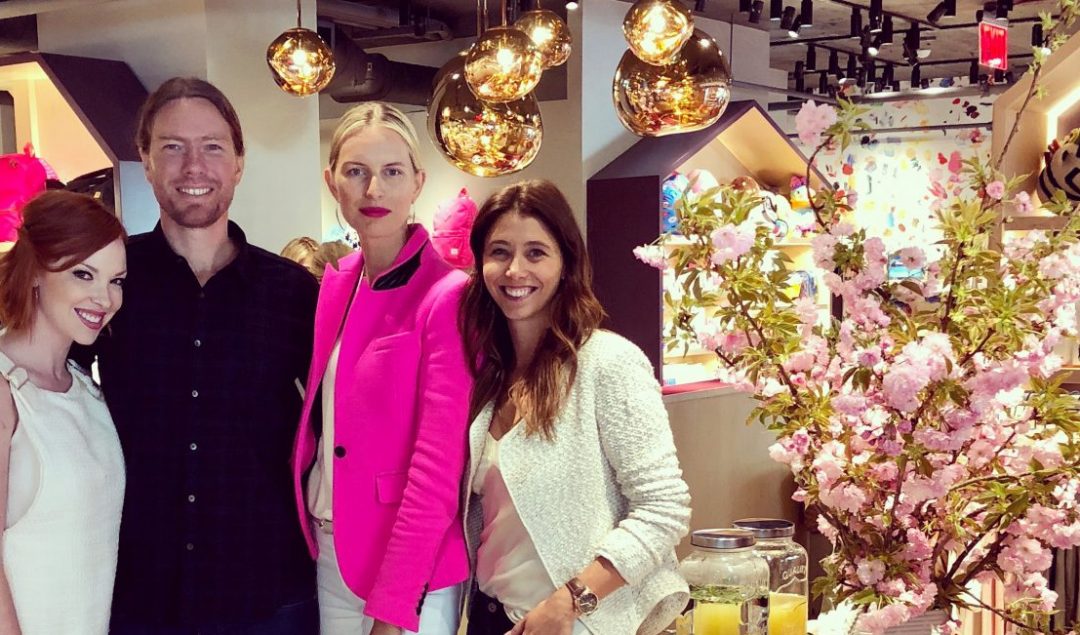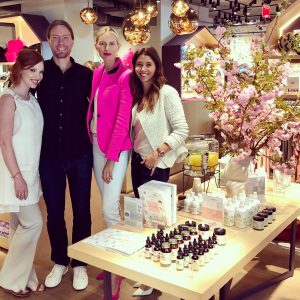 Photo: Alatheia Bowling, Orion Nevel, Karolina Kurkova and Rachel Finger
In case anyone was wondering where Supermodel Karolina Kurkova was on the "First Monday in May," she was being a Super-Mom working at her pop-up shop at Ever After on Manhattan's Upper East Side, launching of a new line of Herbal Wellness Products for Children called Gryph & IvyRose.
Many people know Karolina as the last of the true supermodels. She has had an enviable career having worked with the world's top fashion designers, photographers and beauty editors and has graced the covers of Vogue, W and Harpers Bazaar multiple times to name a few. What some people don't know, is that she is a mom to two boys and has a deep love and appreciation for all things natural. Growing up in the Czech Republic, Karolina was no stranger to family home remedies and experienced farming and growing food firsthand. Staying healthy has been a crucial factor in Karolina's life as keeping up with the grueling demands and travel schedule of a supermodel mom isn't easy. Since she was 19 years old, Karolina has been experimenting with alternative and holistic practices in both beauty and health. She truly believes that beauty and well being begin on the inside. Her travel and experiences along with her constant drive to evolve and learn has affected the way she raises her children, introducing them early to healthy foods and habits and always searching out the best ingredients in products. Through her own thirst for continuous knowledge and practices, she sought out an acupuncturist to treat her family and found Orion. It was a natural partnership with Orion and Rachel when they begin talking about Gryph & IvyRose and the goals of creating pure, functional products for children as well as creating resources and giving back to families.
Rachel Finger – discovered the power of herbs shortly after her twins were born at only 28 weeks and weighing in at 1.5lbs each. Although considered healthy overall, she saw the struggles that each of them had with certain elements like sleeping, pooping, reflux and overall irritability. Frustrated with the lack of progress made with traditional remedies, she began taking the girls to acupuncture and giving them the prescribed herbal blends from Orion. In just a short amount of time, she saw great success and progress in the girls sleep patterns, digestion and moods. Both Orion & Rachel agreed that there was a lack of pure, effective and high end products, internal and external, just for children that were available in the market and decided to share all the knowledge and success in the form of Gryph & IvyRose.
Orion Nevel – a second generation participant in the herbal and natural medicine movement. Orion's childhood was steeped in natural medicine and healthy lifestyle choices with both his parents being healthcare practitioners. Orion is a husband and father who is a lifelong vegetarian and enjoys finding new ways to introduce herbology and natural medicine to the ever growing community of health lovers across the country.
After seeking out what she and her team thought were the most "natural" and "healthy" product offerings, they realized most options came up short in one department or the other. They wanted to craft a diverse product line that would support the body's immune function, present high performance and lasting results as well as offer multiple ongoing regimens to address the different challenges children face today. Their commitment to enhancing children's lives with wellness in a sustainable, accessible and prestigious way began.
Today, Gryph & IvyRose offers Bath & Body, Elixirs and Probiotics for children made with Natural, Organic, Fair Trade and Wild Crafted Ingredients.
Gryph & IvyRose products are available online at www.gryphandivyrose.com
You may follow Karolina Kurkova @karolinakurkova