UN Women Bond for Peace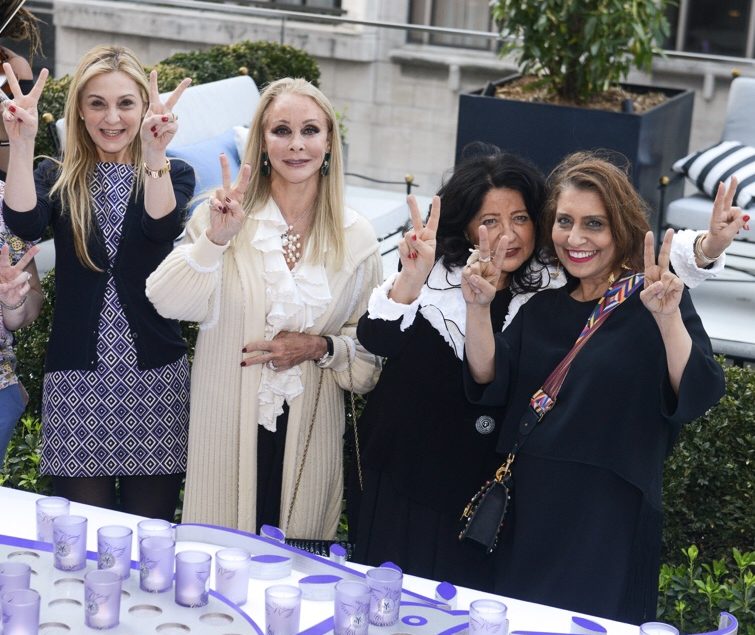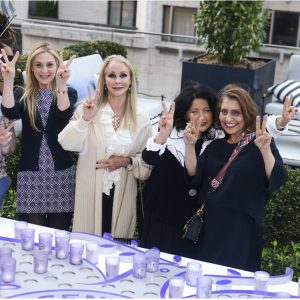 Photo: Barbara Winston, Laurice Rahme and Muna Al-Nasser by BFA
Bond No. 9 hosted a "Bond Fire" to promote international peace and celebrate the brand's partnership with the UN Women for Peace Association. 
Held in the private restaurant at 432 Park Avenue, overseen by Michelin-Starred Chef Shaun Hergatt, Bond No. 9 Founder and CEO Laurice Rahmé, and Dame Muna Rihani Al-Nasser, Chairman of the Board of the UN Women for Peace Association, welcomed guests including: The Hon. Nassir and Mrs. Muna Al-Nassar, Barbara Winston, Susan Gutfreund, Leesa Rowland, Pretty Connected's Lara Eurdolian, Hearst's Jeannette Chang and CR's Shelby Beaman, Refinery 29's Cait Oberg and Tyler Townsend, Christine Buzan aka Madame Ostrich, Trish White, and Christine & George Ledes and other who who gathered to #BONDFORPEACE lighting 100 Bond No. 9 Scent of Peace Candles on the venue's 5,000 square foot terrace overlooking 57th Street to promote tolerance, respect and the creation of a peaceful world.  
Guests were treated to a performance by violinists Frédérique Gnaman, Rebecca Telford-Marx, and Meghan Todt – young alumnae of the Music Performance Program at NYU Steinhardt.
Intended for men and women alike, The Scent of Peace -arguably one of the most beautifully civic-minded fragrances ever devised, starts off with sparkling, energizing grapefruit and black current notes, that soon are balanced by the sheer loveliness of lily of the valley, and by those mellowing base notes, cedarwood and musk. 
The flacon displays a dove in graceful flight.  We see this emissary of peace soaring through our city, across the country, across the seas, bringing its message to the world.
Bond No. 9 is proud to partner with The UN Women For Peace Association. For every Scent of Peace candle sold leading up to Mother's Day, Bond No. 9 will donate 1% of sales to further the organization's mission and promote international peace for women, girls and for all.
"As a brand our mission is not just to make new products, but do something bigger," Laurice Rahmé, Founder and CEO, Bond No. 9 said.
The Scent of Peace is sold at Bond No. 9's five retail boutiques in New York City, Saks Fifth Avenue, Select Bloomingdale's and www.bondno9.com
Suggested Retail Price: $330 for 100ml eau de parfum; $230 for 50ml eau de parfum; Body Silk, $125; Scented Candle, $105
Photo by BFA