Why FTC Regulatory Compliance Is Good for Influencers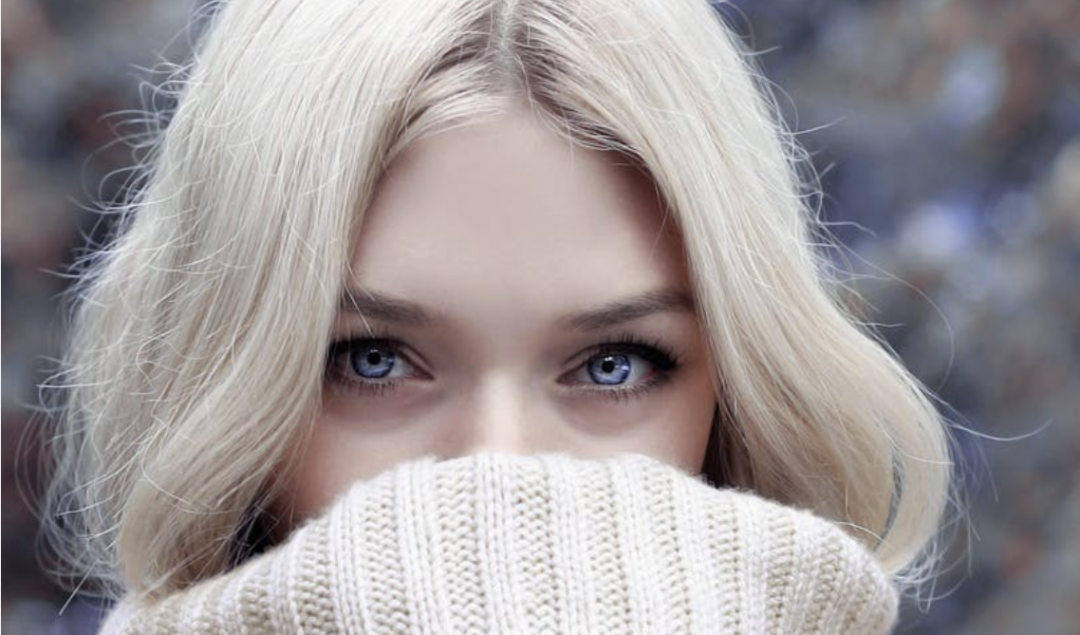 In April 2017, a shock wave was felt through the influencer marketing industry.  The Federal Trade Commission (FTC) issued 90 letters to influencers and marketers stating that "influencers should clearly and conspicuously disclose their relationships to brands when promoting or endorsing products through social media."
Still, influencers question: "How is this good for influencers?" "Why do we have to do this?" And, "Will anyone really notice?"
Let me explain.
First, why did the FTC step in?
Hundreds of thousands of influencers post content every day.
People like you and me, find that content and often take action on it by liking, sharing, commenting and even buying products that influencers talk about and promote.
It's a form of word-of-mouth marketing, and it is very powerful.
But how do you know when an influencer talks about a product, it's something they really like or use?  And, when is content a paid advertisement and when is it not?
Remember the Fyre Festival where influencers were used to promote a shoddily planned event on a Bahamian island where there wasn't enough drinking water for the guests?
Consumers call in complaints to the FTC about unscrupulous conduct by influencers like this.
FTC guidelines were issued as a result of these situations and incidents.  For influencers, this is a good thing.  We now have clear guidelines to follow.
Why the Guidelines are Good for Influencers
Influencer marketing is sometimes described as the "wild west" because there are no industry standards, privacy is an issue, and there is a gold rush mentality about it.
To a degree, some of it's true.  Clickbait articles are published every day telling tales of the big ROI to be gained by using influencers.  While other articles talk of influencers getting rich by charging brands who don't know any better.
Many influencers are clamoring to make themselves look like they have bigger audiences than they really do by buying fake followers and using other shady tactics.
Brands are confused about which influencers are legitimate or just faking it.
And many consumers have been misled by influencers hawking products and not disclosing about being paid.
The dirty little secret is that many newcomers lose money when they first try influencer marketing. Unfortunately, these stories are not widely circulated because no one likes to admit they were duped.
But word has a way of getting around.
Not surprisingly, this causes many brands, marketers and consumers to look at it with some suspicion.
With the FTC guidelines, it's clear there's now a marshal in the territory and much needed law and order.
This should be welcome news to influencers because the real ones work hard to build an audience and to produce high quality content.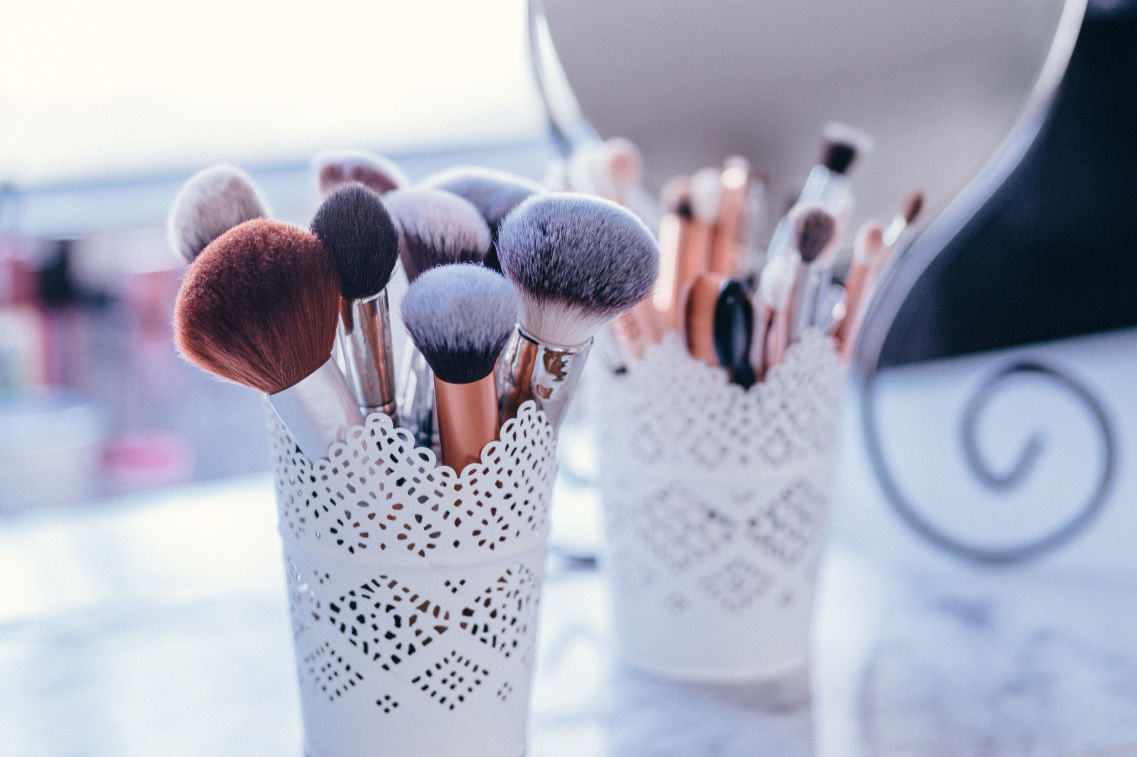 Here's What You Need to Do
The influencer marketing community is a little confusing.
Some people say you only have to place hashtags in your post saying #ad or #sponsored and it should be okay.
According to Brian Igel — an attorney who develops best practices for influencers, agencies and brands to comply with the FTC's guidelines on making and tracking disclosures, the clearer the influencer's relationship with the brand is made, the better.
"If a brand is compensating you in any way, whether by making an actual payment or providing perks such as free product in exchange for the content you create, you need to disclose that. Be clear. Be upfront," he says.
You should do your research, too. Don't think that placing a couple of hashtags in your post is going to satisfy the FTC because it won't. Even big celebrities have run afoul of the FTC for not disclosing their marketing arrangements clearly enough. Don't make their mistake.
So, let's get started
Social media platforms that compress content such as Twitter and Instagram don't give you a lot of runway to work with.
For Instagram sponsored posts, it's critical to place your connection with the brand at the beginning of the post and to label the post with appropriate hashtags such as #ad and #sponsored.
Here's an example of how you can label your sponsored content on your Instagram content: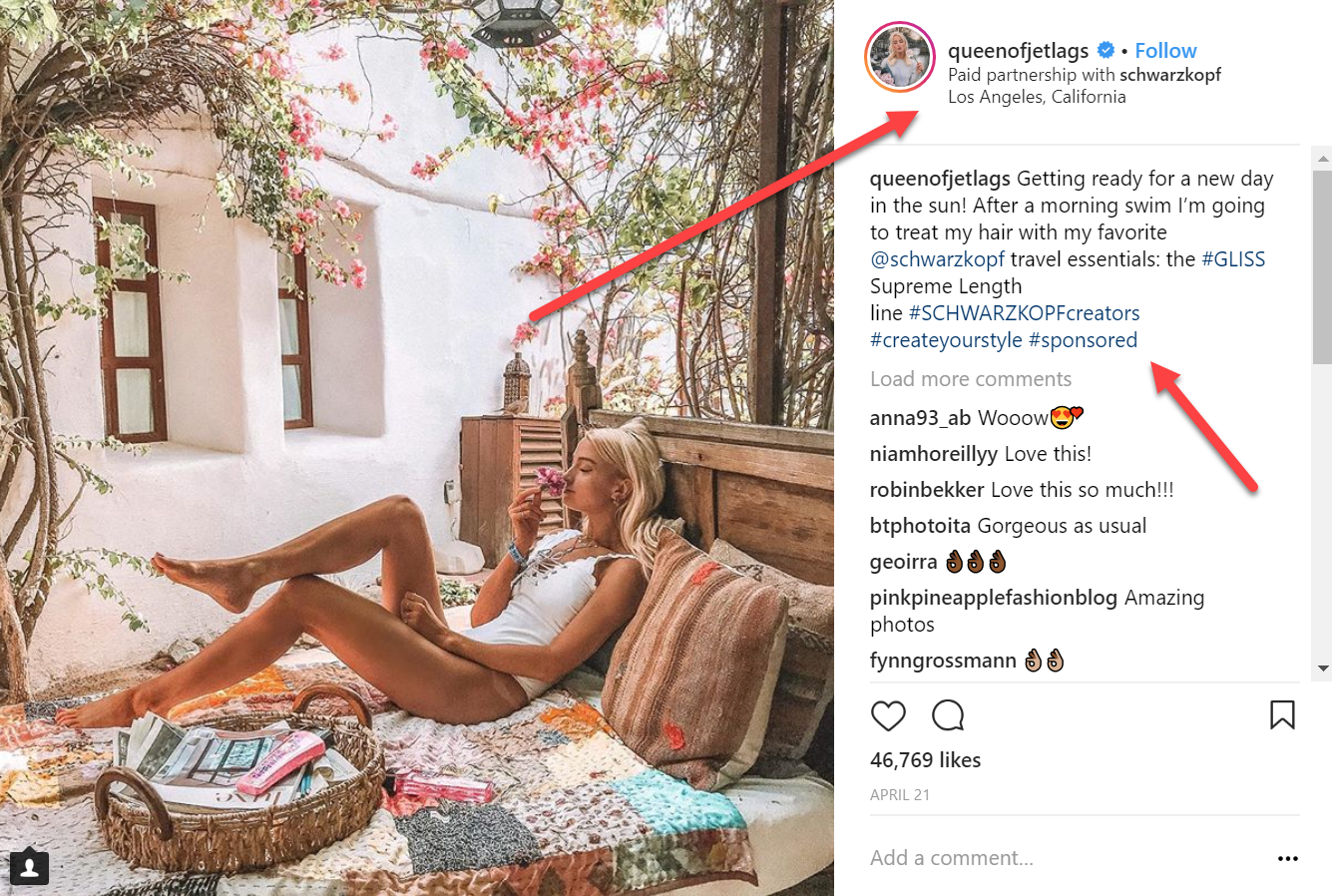 Twitter is another social media platform with compressed content, so you can do something similar there.
Longer form content needs to be clearly labeled, too.
Make it clear at the beginning of the blog post if content was sponsored by a brand or if you received free product in exchange for it.
I've seen influencers also add a caveat saying that because the content is sponsored, that doesn't mean the brand told the influencer what to say or how to say it.
If you make a statement like this, it demonstrates you don't necessarily agree with everything the brand claims about the product.
Audience members will appreciate your being upfront and honest.  It helps reinforce the relationship you have with them.
If you produce videos, disclosures should appear at the beginning of the video and on the screen long enough to be noticed, read, and understood. Be sure the font is large enough to read easily.
Many other marketers will tell you that this is not necessary, but I suggest you err on the side of caution.
You should also pay attention to and follow the terms and conditions of the social platforms you are using.  Be sure you understand what Twitter, Instagram, Facebook and YouTube expect of you.
One more thing…
Some brands are more compliant than others. Some are downright lazy.
This does not mean you should be this way.  Don't wait for a brand to tell you what you should do regarding making your relationship known.  Take the initiative and do it without being asked.
Remember, you cannot be too careful.
How You Benefit
The FTC guidelines are meant to ensure everyone has a good experience.  They ultimately look to protect consumers.
By complying, you are showing your willingness to be upfront and honest in all of your dealings with brands and your audience.  Not only that, you are not trying to hide anything.
I'm a firm believer that honesty is the best policy.  The FTC guidelines simply give you a way to do this that's clear, concise and consistent.
Your audience will appreciate it, and it will help you grow faster and easier, because believe me, brands are now watching!
Tom Augenthaler, The Influence Marketer @theinfluencemarketer
For more information, contact: Brian Igel, Bellizio + Igel, (212) 873-0250, or visit their website at http://bilawfirm.com/
Brian Igel is a contributor to The ABA's Legal Guide to Fashion Design