Travel Retail: Atelier Cologne Offers Unique Gifting Experience Around the World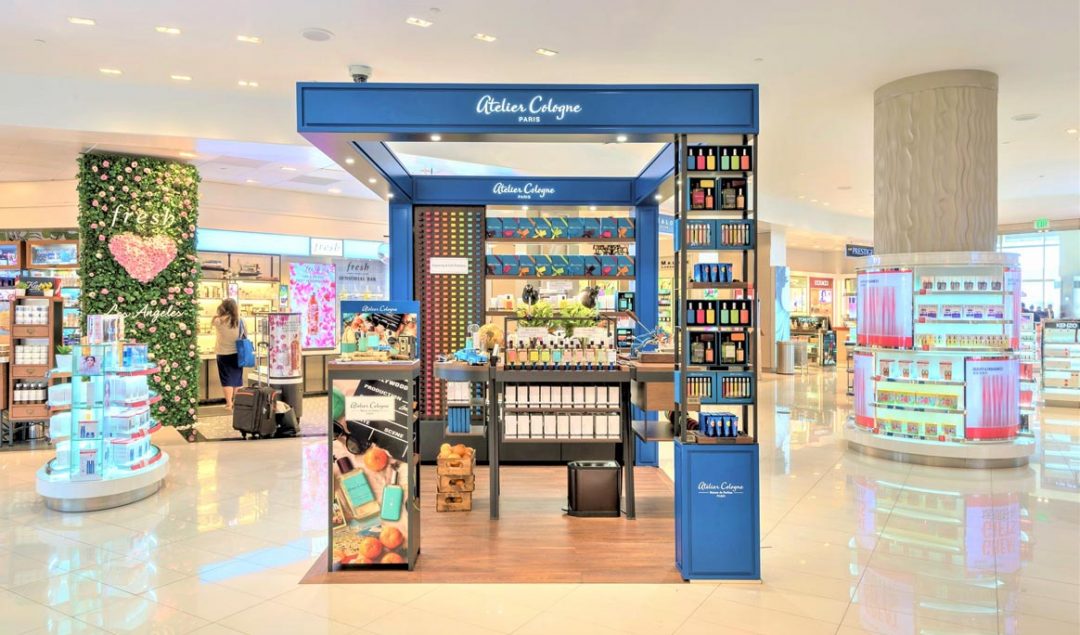 ATELIER COLOGNE, CREATOR OF PURE PERFUMES, OFFERS ITS UNIQUE GIFTING EXPERIENCE AROUND THE WORLD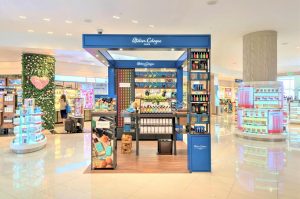 Thanks to its expertise in naturally sublime perfumery Atelier Cologne,  has already seduced travelers flying through airports such as Paris, London, Dubai, Vancouver, Montreal, Bangkok, and Seoul…
Atelier Cologne that creates retail-tainment for traveling customers in search of innovative, personalized, and unique gifting experiences has already opened more than thirty stores in Travel Retail worldwide.
It continues its successful journey with upcoming openings in Munich, Beijing, New York and Los Angeles very soon. In addition, on October 1st, 2018, Atelier Cologne will unveil an eye-catching pop-up store at Roissy Charles de Gaulle, one of the busiest international airports.
All the Atelier Cologne boutiques worldwide are the fullest expression of the brand. They are built to be the homes of the brand's Cologne Absolues, perfumes of character up to 94% natural origin,  and a place to enjoy the hand-crafted savoir-faire of the brand.
When entering an Atelier Cologne store traveling customers will feel this "perfect balance" between elegance and subtlety, while at the same time adding a sense of uniqueness and edginess.
"Our customers are eager to buy products that they cannot find everywhere else. A wonderful and colorful brand that has so many gifting ideas, lovely wrappings and personalization opportunities is truly a perfect match for TAX FREE Heinemann." Vivi Lollesgaard, Category Manager Perfume & Cosmetics and Accessories, Gebr.Heinemann.
"As a new comer in the market, we are always eager to invite NEW and Niche brands especially brands that have their own story and concept to share. Atelier Cologne is definitely perfect fit for this kind of needs. Brightness, coziness and personalized gestures with genuine service, I believe those characters are where our Travel Retail market aims for as next step". HeeEun Chung Cosmetics&Perfumes General Manager, Shinsegae DFS.
"DFS Group is pleased to collaborate once more with L'Oréal Travel Retail Americas on the expansion of Atelier Cologne, a niche luxury fragrance brand that  appeals to traveling customers of all nationalities and age groups. Its unique experience and natural fragrances are sure to be popular with our social media-savvy consumers." Christophe Marque, Senior Vice President, Beauty, DFS.
Atelier Cologne is the first Maison de Parfum creating Pure Perfumes, inspired by the legendary Eau de Cologne, Cologne Absolue.
The brand offers four collections with twenty scents with the most precious natural raw materials inspired by travels around the world matching travelers' personality, individual story, taste and culture.
Atelier Cologne is "the gift destination of the perfume world". Travelers will treat themselves or someone else with its Colognes Absolues, hand creams, or even refillable travel sprays, must-haves for customers always on the go.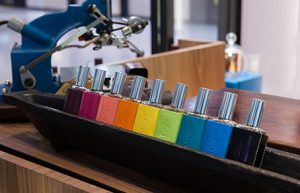 As engraving is part of the Atelier Cologne customer experience, travelers will have their name, initials or a short message engraved on the travel spray leather case within five minutes before filling and wrapping their Venetian blue gift box with colored ribbons.