Chris Good promoted to Group President, North America, The Estée Lauder Companies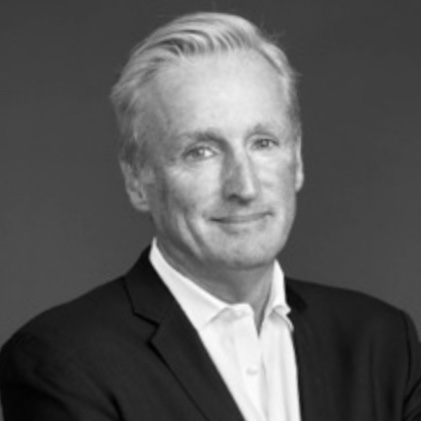 The Estée Lauder Companies has announced two key leadership updates in North America: The promotions of Chris Good and Claudia Benshimol reaffirm the company's commitment to continued growth in its home market.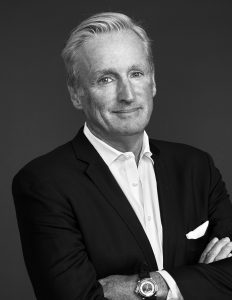 Chris Good has been promoted to Group President, North America, effective immediately. He will continue reporting to Fabrizio Freda, President and Chief Executive Officer. Good will remain a member of the Company's Executive Leadership Team.
Claudia Benshimol has been appointed Senior Vice President, General Manager, Estée Lauder and AERIN Beauty, North America, effective October 1, 2018. She will report to Chris Good with a matrix reporting line to Stéphane de la Faverie, Global Brand President, Estée Lauder. Benshimol will remain a member of the Company's North America Leadership Team and the Estée Lauder brand Global Leadership Team.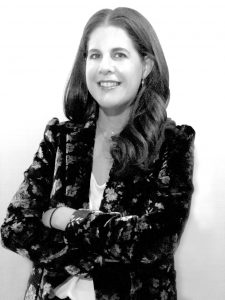 These updates are a testament to the strength of the company's talent and leadership and its continued commitment to unleash potential and further reignite growth throughout its North America business.
Since taking the helm as President, North America in 2017, Chris Good has been integral in leading the continued evolution of the business. Under his leadership, the Company's North America business is seeing revived growth and a number of brands have gained share in every major category. His expertise in channel strategy and local relevancy have been catalysts in strengthening North America retail partnerships and building granular growth strategies by leveraging deep data analytics by channel, account and door. As Group President, North America, Good will continue to focus on accelerating brand-building distribution, strengthening fast-growing categories and consumer segments, as well as increasing strategic investments to ignite growth opportunities.
Fabrizio Freda remarked, "As our home market, with a competitive and fast-evolving prestige beauty landscape, North America remains a central part of our Corporate Strategy and an important engine for the Company's long-term sustainable growth. Chris has played a vital role in driving the transformation and turnaround of our North America business and this promotion reflects his track record of achieving strong performance and our confidence that his visionary leadership and deep consumer, retail and operational expertise will help drive meaningful future growth in this important market."
Good has been with the Company for more than 15 years and is widely regarded for his ability to grow business in nascent and established markets, having extensive global leadership experience across Europe, Asia and North America. Mr. Good previously served as President, U.K. and Ireland, where under his leadership net sales grew double-digits on average in constant currency and online sales tripled during his five years there. While in the U.K., he pioneered the company's successful evolution from a traditional department store model into a diversified omnichannel business, leading in high-growth channels such as e/m-commerce and specialty-multi. Prior to then, he was a valuable member of the leadership team for the Europe, Middle East and Africa region and served as General Manager, Russia.
Good stated, "Claudia is an exceptional leader with a forward-thinking approach to retail commerce and consumer strategies. She brings deep North America market and strategic expertise and she has played an important role in driving retail growth for the Estée Lauder brand in North America. Her demonstrated ability to identify and pivot to granular and high-growth opportunities, and her adeptness in driving high-performance teams makes her ideally suited to build on the brand's remarkable success in North America and further accelerate its growth."
Most recently, Claudia Benshimol held the position of Vice President, Account Management, Estée Lauder and AERIN, North America, where she set the overall vision for Account Leads and led its account strategies and performance to support growth and gain share. She established the Account Management function for Estée Lauder, helping to drive profitability improvement across every retail customer. Benshimol created robust strategies with a clear focus on top doors, major traffic moments by account, category growth drivers and increasing the digital advertising mix. Prior to that role, she was Vice President, Strategy & Analytics, North America and Key Account Manager for Belk and Dillard's. Before joining the Company in 2012, Benshimol held the position of Associate Principal at McKinsey & Company, where she covered a variety of functions across businesses including strategy, organization and cost efficiency, and sales and customer management.
In addition to these announcements, The Estée Lauder Companies is elevating two senior leaders into key roles, helping to continue its strong new business growth momentum. 
Andrew Ross has been promoted to Executive Vice President, Strategy and New Business Development, effective immediately. Andrew will continue jointly reporting to Fabrizio Freda, President and Chief Executive Officer and Tracey T. Travis, Executive Vice President and Chief Financial Officer and will remain a member of the Company's Executive Leadership Team.
And, effective October 1, 2018, Lisa Sequino has been appointed to Senior Vice President, Global General Manager, BECCA, reporting to Fabrice Weber, President, Prestige and Artisanal Fragrances and New Brands Empowerment Group. Sequino will join the company's Extended Executive Leadership Team.
 Since joining the Company in September 2016 as Senior Vice President, Strategy and New Business Development, Ross has played an integral role, in close partnership with the CEO and CFO, in developing both the Company's 10-Year Strategic Compass and its corporate strategy, which is pivoting the business to win and helping to drive long-term sustainable growth.  Ross was critical in developing and leading many of the strategic choices that helped the Company achieve its strong track record of performance, in the context of a dynamic industry and volatile geopolitical backdrop.
Ross also further refined our approach to new business due diligence and has developed key relationships with founders early in the discovery process. Under his leadership of New Business Development, the Company acquired two of its fast growing brands: BECCA, and the Company's biggest acquisition to date, Too Faced. 
"Central to our record performance has been our ability to unleash the power of our brand portfolio and our multiple engines of growth. Andrew's excellent pulse on industry and consumer trends, and his acute ability to identify areas to strengthen and diversify our brand portfolio, has led to the growth of our business through a mix of sound strategic choices and impactful acquisitions," said Freda. "This promotion celebrates Andrew's outstanding leadership and his continued efforts in driving the strategy to gain competitive advantage and capture growth opportunities today and well into the future."
The Estée Lauder Companies continues to emphasize its commitment and investment in new brands with the appointment of  Lisa Sequino, who succeeds Bob DeBaker. DeBaker will be taking on special projects for the Company effective October 31, 2018 and he will continue to report to Weber. Sequino and DeBaker will work closely together on a smooth transition. In her role, Sequino will be responsible for continuing to build and amplify BECCA's global brand equity, developing and executing the brand strategy, and advancing the global business.
"Lisa's deep command of brand strategy, combined with her terrific acumen for retailer and channel relations, especially within specialty-multi, where BECCA has a significant presence, make her a perfect fit to lead this dynamic brand and team," said Weber. "We are thrilled to welcome Lisa to this new role and look forward to seeing her lead BECCA into its next chapter of growth."
 In her most recent position as Senior Vice President, General Manager, Estée Lauder and AERIN Beauty – North America, Sequino oversaw the development and execution of the North America go-to-market strategy for the company's namesake brand, and has been responsible for AERIN Beauty as it continues to grow its luxury fragrance and beauty business in North America. In her role, Lisa enabled terrific growth and improved profitability for the Estée Lauder brand in North America. Under her leadership, the brand gained share in North America in key subcategories, including face serum and foundation, and across key online channels. She also oversaw the successful expansion of the brand into Ulta and strengthened the department store business. Claudia Benshimol succeeds Ms. Sequino, as announced separately.
Before joining the Company, Ross served as Executive Vice President and Chief Strategy Officer at ConAgra Foods, Inc., where he led the formulation of ConAgra's corporate strategy, including oversight of portfolio strategy and mergers and acquisitions, and collaborated with cross-functional leaders to drive short-term priorities and long-term growth initiatives. Previously, Ross was a Principal at McKinsey & Company, Inc., where he gained extensive experience leading McKinsey's global retail and consumer goods pillars of the business for nearly a decade.
 Prior to her role with Estée Lauder and AERIN Beauty, Sequino was Vice President, Key Account Management – Specialty-Multi, North America, where she was responsible for the development of short and long-term acceleration strategies and financial plans. Her leadership helped identify significant incremental retail sales opportunities in Sephora and Ulta. Sequino joined the Company in 2013 to help lead Global Consumer Engagement, International Expansion and North America strategy for TOM FORD BEAUTY, and Global Marketing for several brands including Michael Kors and Tory Burch. Previously, Sequino held several leadership roles at Procter & Gamble which spanned Business Development, Disruptive Innovation, Global Influencer Marketing and Merger and Acquisitions.