Givenchy: Hair by Redken's Guido Palau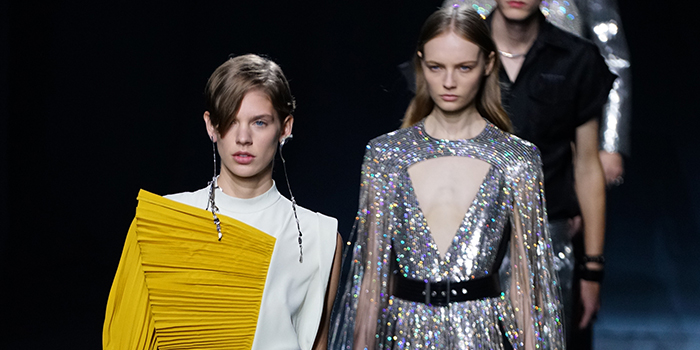 We're here backstage at Givenchy, where I've used Redken Satinwear 04 then putting a touch of texture into the girls' lengths that need it with an iron. The look overall at the show is a little bit masculine, and it's great to see how that translates on the runway." – Redken Global Creative Director Guido Palau
GET THE LOOK:
1. Start with clean, freshly washed hair using Redken Color Extend Magnetics Shampoo and Conditioner.
2. Apply about a quarter-sized amount of Redken Satinwear 04 to the lengths and ends and slightly scrunch to add a touch of dimension.
3. Softly blow-dry your hair with a diffuser to get a soft texture in your lengths and ends.
4. Use a middle-sized curling iron on any of your lengths that need an added bend
5. If needed, smooth down any frizzy pieces and use a few spritzes of Redken Forceful 23 around the crown to tame the       hairline.