Dior Makeup's Beauty of a Dark Dream with Bella Hadid by Peter Philips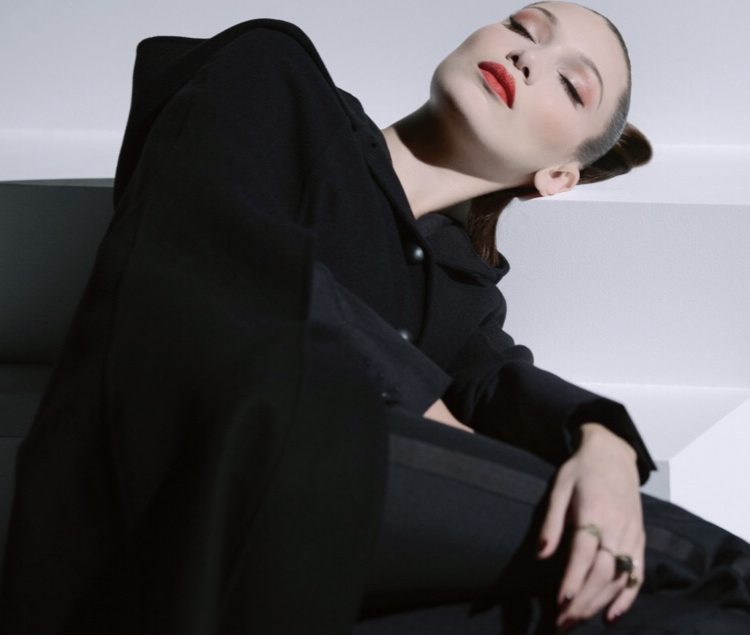 FOR DIOR MAKEUP AT HALLOWEEN, BELLA HADID REVEALS HER MYSTERIOUS DREAMS.
"THE BEAUTY OF A DARK DREAM"
DESIGNED BY PETER PHILIPS, CREATIVE AND IMAGE DIRECTOR FOR DIOR MAKEUP, THIS THRILLING SHORT FILM PRESENTS THREE LOOKS THAT ARE ENTIRELY FASCINATING AND UNSETTLING. A PHANTASMAGORICAL IMMERSION IN BELLA HADID'S BEWITCHING DREAM, THE FILM UNVEILS ALL THE AUDACIOUS SOPHISTICATION OF DIOR MAKEUP THROUGH THREE CAPTIVATING SHADES: BLACK, WHITE AND RED.
LOOK 1: THE STAIRS A LIPSTICK TUMBLES DOWN A STAIRCASE. THE ICONIC ROUGE DIOR 999, A DEEP OBSESSIVE RED, CATCHES BELLA'S MAGNETIC EYES. IT IS THE ULTIMATE DETAIL OF A STRIKING LOOK COMPRISING A VELVET COMPLEXION, AN ENIGMATIC EYE LINED IN BLACK, AND MIDNIGHT RED NAILS.
LOOK 2: THE MIRRORS A WILLING PRISONER IN A HALL OF MIRRORS, BELLA COMPLETES HER TOTAL RED LOOK – OF A DEADLY DOE-EYE AND LACQUERED LIPS – BY SCULPTING HER CHEEKBONES WITH A SWEEP OF ABSOLUTELY STRIKING DIOR ROUGE BLUSH 999.
LOOK 3: THE DREAM A MAKE-UP ARTIST'S FANTASY, BELLA'S FACE IS ADORNED WITH GEOMETRICAL SHAPES, LIKE CRYPTIC SYMBOLS APPLIED AS A SPECTACULAR MASK AROUND THE EYES. THIS CAPTIVATING ORNAMENTATION, ALMOST A WORK OF ART, IS A BLEND OF DIORSHOW ON STAGE LINER 001 MATTE WHITE AND 091 MATTE BLACK. ON HER FOREHEAD, A MYSTICAL THIRD EYE, RED OBVIOUSLY, IMPLIES THAT THE HEROINE HAS ENTERED ANOTHER DIMENSION. WITH THIS PSYCHEDELIC TALE, THE HOUSE OF DIOR INVITES YOU TOO, TO DARE A SPECTACULAR TRANSFORMATION FOR A NIGHT OF MYSTERY, WHEN ANYTHING GOES.