Fragrance Foundation Creatives panel features founders of Atelier Cologne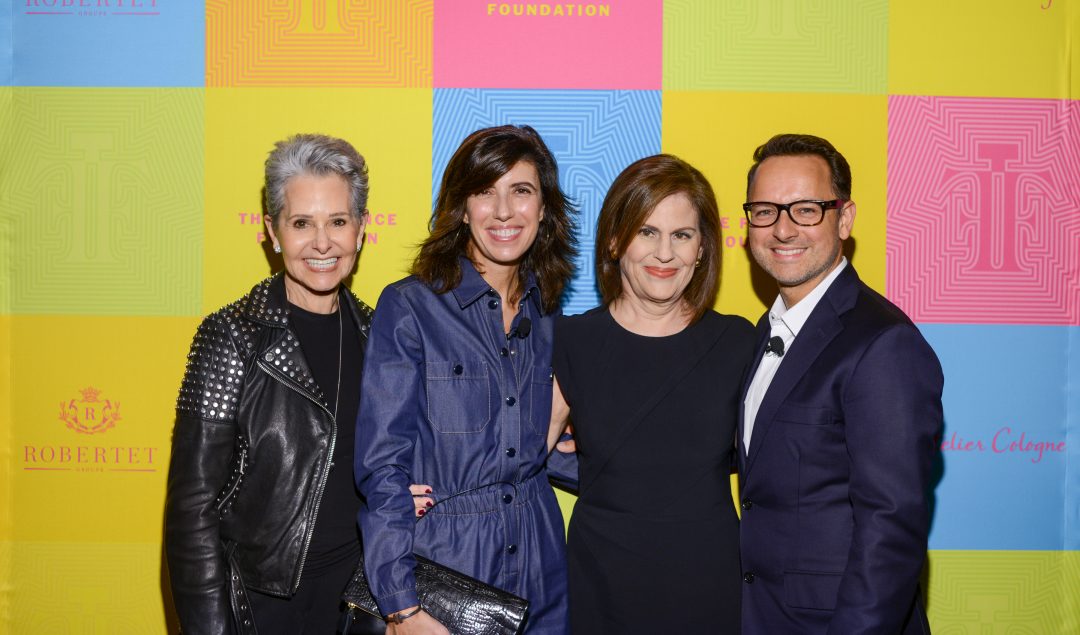 The Fragrance Foundation hosted its Creatives panel on Tuesday, October 23rd, at the Morgan Library in New York City featuring Atelier Cologne founders and creators Sylvie Ganter and Christophe Cervasel who were joined by Robertet Perfumer Jerome Epinette.The conversation will be moderated by Ann Gottlieb, fragrance developer and 2018 Fragrance Foundation Awards Hall of Fame Honoree, known for her masterful work across many fragrance categories. The Creatives panels are designed as an exclusive behind-the-scenes exploration of the collaborative process between leading industry creatives.
"We are thrilled to present this panel of talented creatives who embody the artistry and passion that fuels the fragrance world," said Linda G. Levy, president of The Fragrance Foundation.
Robertet is excited and honored to host this evening's event," said Christophe Maubert, Director, Fragrance Division, Robertet.  "Atelier Cologne is the perfect representation of quality and creativity…two values that are at the core of what Robertet stands for."
Ganter and Cervasel are credited with creating a new olfactive family, Cologne Absolue, a pure perfume inspired by the legendary Eau de Cologne. They are also known as story tellers, capturing "treasured memories" in a bottle with each of their creations. Ganter, Cervasel and Epinette have collaborated on many Atelier Cologne fragrances.
"Choosing Robertet was an obvious choice.  We wanted to work with family houses where the know-how was about naturals," said Sylvie Ganter, Co-founder of Atelier Cologne.
"Coming from Robertet, I have access to those beautiful natural ingredients and sometimes I can start the creation based on one ingredient," said Jerome Epinette, Robertet Chief Perfumer.  Speaking of his collaboration with Sylvie and Christophe, he continued, "what I like is that it's like a two-way street."
Launched in 2009, Atelier Cologne is sold in more than 30 countries and has 18 free standing stores from Paris to New York including San Francisco and Hong Kong. Atelier Cologne extended its presence in the US with the grand opening of a flagship boutique at 950 Madison Avenue, on October 26th, with a festive ribbon-cutting by Ganter and Cervasel with L'Oreal's Xavier Vey and Alexandre Choueiri.

"Our intention was never to create a natural brand. We wanted to create a genuine brand, an authentic brand but they've showed us sides or facets of our brand that we didn't even express," said Sylvie Ganter, Co-founder of Atelier Cologne of working with L'Oréal.