Charlize Theron at ELLE's 25th Annual Women in Hollywood Celebration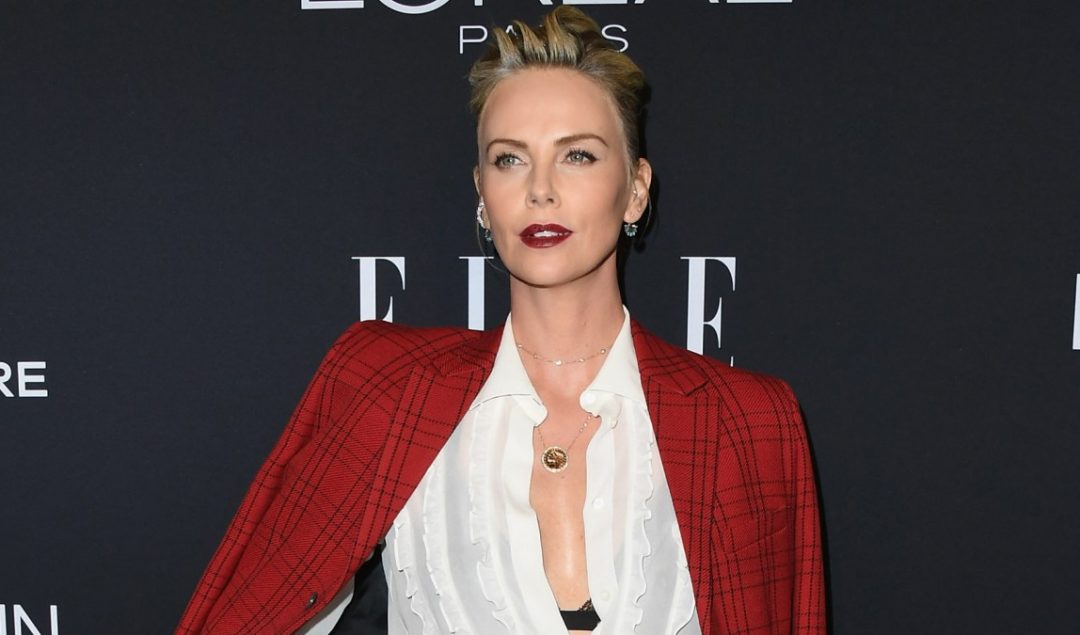 DIOR MAKEUP GET THE LOOK:
INSPIRATION: "CHARLIZE IS WEARING A PUNK INSPIRED OUTFIT WITH A BEAUTIFUL LEATHER PLEATED SKIRT AND A RED PLAID JACKET BY DIOR FOR ELLE'S WOMEN IN HOLLYWOOD EVENT. THE OUTFIT INSPIRED HER BEAUTY LOOK. WITH HER HAIR UP IN A TEXTURED UPDO, I WANTED TO DO A DARK LIP TO GO WITH HER JACKET, BUT IN A DARKER, DEEPER SHADE THAN HER JACKET. TO COMPLEMENT HER LIPS, I DECIDED TO KEEP HER FACE FRESH AND GLOWY TO KEEP HER LOOK MODERN. 
COMPLEXION: I FIRST PREPPED CHARLIZE'S SKIN WITH DIOR PRESTIGE LA CRÈME AND DIOR PRESTIGE LE MICRO-SÉRUM DE ROSE YEUX. I EVENED OUT HER SKIN WITH DIORSKIN FOREVER #030 MEDIUM BEIGE AND DIORSKIN FOREVER UNDERCOVER CONCEALER #030 MEDIUM BEIGE. 
EYES: I DUSTED THE SHIMMER BEIGE SHADE FROM DIOR BACKSTAGE EYE PALETTE #001 WARM NEUTRALS ON HER LIDS AND LINED HER TOP LASH LINE WITH DIORSHOW ON STAGE LINER #096 VINYL BLACK. I FINISHED WITH A COAT OF  DIORSHOW MAXIMIZER 3D AND TWO COATS OF DIORSHOW PUMP'N'VOULME #090 BLACK PUMP. 
LIPS: I APPLIED ROUGE DIOR INK LIP LINER #962 POISON ALL OVER AND ADDED A DAB OF DIOR ADDICT LIP MAXIMIZER #001 PINK ON TOP. 
DIOR PRODUCTS USED:
COMPLEXION: 
DIOR PRESTIGE LA CRÈME
DIOR PRESTIGE LE MICRO-SÉRUM DE ROSE YEUX
DIORSKIN FOREVER #030 MEDIUM BEIGE
DIORSKIN FOREVER UNDERCOVER CONCEALER #030 MEDIUM BEIGE
EYES:
DIOR BACKSTAGE EYE PALETTE #001 WARM NEUTRALS
DIORSHOW ON STAGE LINER #096 VINYL BLACK
DIORSHOW MAXIMIZER 3D
DIORSHOW PUMP'N'VOLUME #090 BLACK PUMP
LIPS:
ROUGE DIOR INK LIP LINER #962 POISON
DIOR ADDICT LIP MAXIMIZER #001 PINK