John Varvatos and Nick Jonas' JV x NJ Red Edition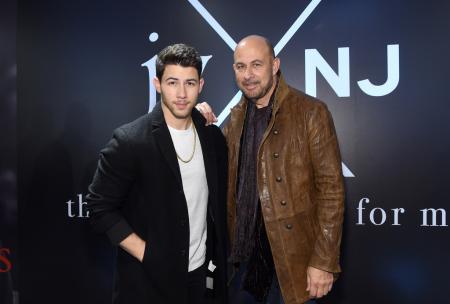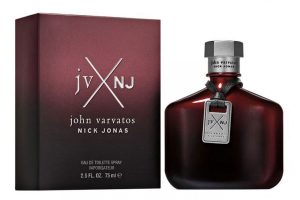 Continuing their collaboration announced in January 2018, John Varvatos and award-winning musician and actor Nick Jonas bring forth JV x NJ Red Edition; their second fragrance for men. An extension of the creative collaboration between John Varvatos and Nick Jonas, the red edition cologne captures the mood of the city at night. It's bold and intoxicating. Seen through the eyes of one of the world's most iconic young musicians. As night falls the journey continues, the destination unknown.
Available at John Varvatos and Dillard's in January 2019, JVxNJ Red Edition joins the John Varvatos Fragrance portfolio as the second        collaboration scent for the brand.
"Working with John has been such an incredible experience. His knowledge and passion for fragrance was eye-opening. We wanted to create something that not only spoke to us but also represents guys today who can do it all."
-Nick Jonas
THE FRAGRANCE
JVxNJ Red Edition is motivated by the signature style of John Varvatos' designs. The fragrance is bold and intoxicating with a contemporary spirit. For a sleek urban hook, the scent opens with a spicy richness that ripples through the fragrance from top to bottom. In the heart of the fragrance, aromatic notes are combined for masculine comfort and a touch of nostalgia. Rich and diffusive musky notes bring contrast and anchor the fragrance with transparent warmth and addiction for an edge that is luminous.
TOP NOTES
Calabrian Bergamot, Crushed Cedar, Cuban Rum, Carbonated Coffee
HEART NOTES
Lavender, Leather, Ambergris, Saffron
BASE NOTES
Salted Musks, Vetiver Madagascar, Labdanum, Ambrocenide®
THE DESIGN
The signature flask bottle is painted with a custom pearlized dark red lacquer to produce a classic, yet edgy finish. The gunmetal tag and custom cap engraved with JVxNJ adds a nod of rock 'n' roll, an aesthetic deeply rooted within the John Varvatos brand.
THE BRAND
JVxNJ Red Edition, Eau de Toilette (4.2 fl. oz./125ml) $94
JVXNJ Red Edition, Eau de Toilette (2.5 fl. oz./75ml) $74 *All prices are suggested retailAmbrocenide® is a Symrise woody ambery specialty