THE FRAGRANCE FOUNDATION WILL HONOR DOMINIQUE ROPION WITH THE 2019 LIFETIME ACHIEVEMENT, PERFUMER AWARD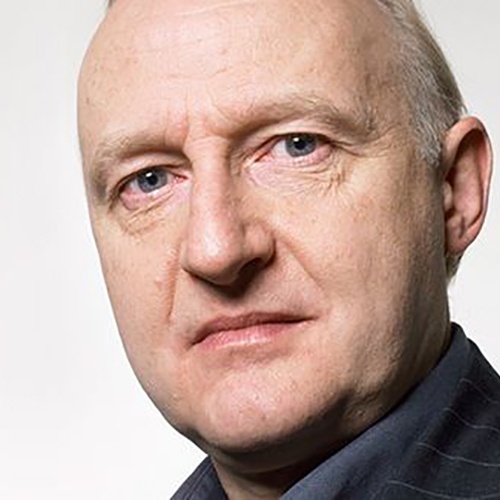 The Fragrance Foundation has announced that Dominique Ropion, Master Perfumer at International Flavors & Fragrances Inc (IFF), will receive the 2019 Lifetime Achievement, Perfumer Award. Ropion will be honored at the 2019 Fragrance Foundation Awards on Wednesday, June 5, 2019 at Lincoln Center in New York City.
Ropion is a gifted perfumer at the forefront of the industry. A composer and architect of scent, as he defines himself, he has worked on many of perfumery's great triumphs over the last three decades including La Vie Est Belle by Lancôme, Alien by Thierry Mugler, Portrait of a Lady for Editions de Parfums Frederic Malle.
A gifted and curious hard worker, Ropion has been a driving force of the IFF chemistry and IFF-LMR Naturals R&D teams working alongside others to collaborate, mentor and lead other perfume aficionados in the industry. One of his greatest passions is mentoring young talent and guiding future talents in the field. He generously offers an inside look to the art of scent by sharing some of his learnings in his acclaimed book, Aphorisms of a Perfumer.
"I'm proud of receiving this Award and am eager to see future generations of perfumers receive it in a few decades! A perfume contains endless combinations with the power to rouse the most diverse sensibilities. They're definitely worth dedicating a lifetime of creation!" said Ropion upon receiving news of this honor.
"We are thrilled to honor Master Perfumer Dominique Ropion with his well-deserved Lifetime Achievement, Perfumer Award," said Linda G. Levy, President of The Fragrance Foundation. "The Fragrance Foundation Awards celebrate amazing achievements in fragrance each year, and we look forward to celebrating the vast achievements of Dominique."
Ropion is often described as reserved, gifted, playful and a hard worker. He defines himself as a composer, an architect of scent, motivated by the idea that "the same formula recounts different stories on each person's skin".
In the last three decades, he has authored many of perfumery's great triumphs: Ysatis, Amarige, Very Irresistible and L'interdit by Givenchy, Amor Amor by Cacharel, La Vie est Belle by Lancôme, Flowerbomb by Viktor & Rolf, Alien by Thierry Mugler, Invictus, Lady Million and Olympéa by Paco Rabanne, L'homme and Y for YSL, Safari and Woman by Ralph Lauren, Euphoria by Calvin Klein, Portrait of a Lady and Carnal Flower for Frédéric Malle, Jungle Elephant by Kenzo and many more.
Ropion's starlit career has never dimmed his generosity or humility. He is as comfortable creating solo as he is a motivated team player collaborating with a broad spectrum of perfumers. His love of creating fragrances allows him to reach consumers around the world regardless of segments or categories.
As an eternally curious student with a meticulous mind, he is a driving force of the IFF chemistry and LMR naturals R&D teams. His never-ending quest and obsession to expand olfactive experiences allows him to play with new ingredients until he gains an understanding on how to assemble the next masterpiece.
Ropion considers one of his most sacred roles to be a mentor of the future talents of perfumery, in his heartfelt words, "I constantly learn from the student's errors as they can turn into beautiful creative ideas". After advising some of today's perfumery stars over the decades of his career (Calice Becker, Veronique Nyberg, Emilie Coppermann), Ropion took on a new challenge revamping the IFF perfumery school program with mentee, Fanny Bal, to foster IFF's rising stars.
For more information, visit www.fragrance.org