Achim Daub of Symrise to Present at International Summit on AI in Dubai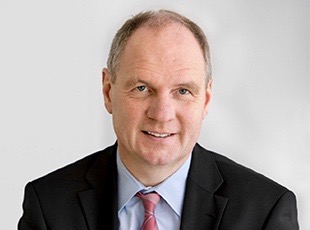 Achim Daub, Global President Scent & Care at Symrise, will present at the international summit on AI called
AI Everything in Dubai on April 30 and May 1, 2019.
—  Reinforces pioneering role in fragrance creation with artificial intelligence (AI)
—  Thought leaders and prominent representatives of numerous industries participate
—  Dubai a driving force for forward-looking technologies and approaches

In his presentation at the summit on the role of artificial intelligence in governments, businesses, social enterprises and the creative economy, Daub will illustrate how artificial intelligence can contribute to a quantum leap in fragrance creation. Symrise will present itself once again as a pioneer of creative approaches in the scent, taste, care and nutrition industry.

"At Symrise, we are placing growing emphasis on digitized, networked processes to further strengthen our creative capabilities and pushing the boundaries of what's possible. In partnership with IBM's Thomas J. Watson Research Center, we have developed a system of creating perfumes using artificial intelligence (AI) based on digital fragrance models," explained Daub. "Philyra", i.e. the name of the system, uses the AI of IBM Research for product design technology. Two fragrances specially developed for Brazilian beauty leader O Boticario will enter the stores in mid-2019.

In his contribution to the international summit on artificial intelligence, Daub will outline how Symrise expects to drive digitization in the fragrance industry. "We intend to use artificial intelligence to expand and sharpen our global presence in perfumery, thereby reinforcing our leading role and enhancing our fragrance expertise," he continued. For more than 200 years, Symrise has dedicated itself to the symbiosis of art and science in the creation of perfumes. With artificial intelligence, the company can instantly analyze its rich archive of formulas and historical data to find new combinations. This immensely accelerates and enriches the creation of fragrances, leading to completely new kinds of formulas. "And that means we're taking a big step forward in the industry," he explained.

The dynamic development of artificial intelligence inspired His Highness Sheikh Mohammed Bin Rashid Al Maktoum, Vice President & Prime Minister of the UAE and Ruler of Dubai, to put the summit under his patronage. It is hosted by the National Program for Artificial Intelligence and launched by the Minister of State for Artificial Intelligence.

AI Everything is dedicated to those initiatives, collaborations, partnerships and breakthroughs in the field of AI, which are both global in nature and rooted in the United Arab Emirates. It aims to foster a positive impact on governments, businesses, social enterprises and mankind.

Artificial intelligence has emerged around the globe, and it will change the world forever. The United Arab Emirates estimate that artificial intelligence will contribute USD 90 billion to their growth by 2031.