Coty and Marc Jacobs renew their long-term fragrance license partnership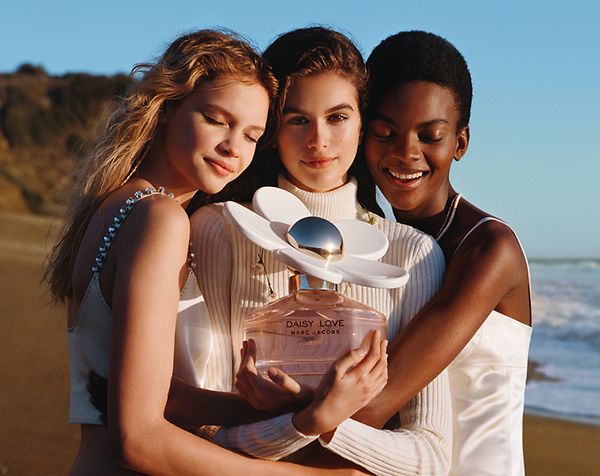 Building on the great success of ten years of collaboration, Coty and Marc Jacobs have announced the renewal of their long-term fragrance license partnership.
For more than ten years, Marc Jacobs Fragrances have built on the Marc Jacobs brand dynamic and strength, winning hearts and minds of consumers around the world. The Marc Jacobs Fragrances are known for effortless charm and youthful elegance. They celebrate friendship and femininity. Among the brand's successes is The Daisy Marc Jacobs pillar, which was the fastest growing franchise among the Top 10 US Women's Fragrances in 2018. The brand continues to show its innovation and delight consumers with the Spring launch of Daisy Love Eau So Sweet.
"The renewal of our long-term agreement with Marc Jacobs demonstrates our confidence in the success of this partnership and its proven strength during all these years", says Edgar Huber, Global President of Coty Luxury. "There is a clear synergy between Coty Luxury's expertise and the exceptional creative inspiration of Marc Jacobs, whose contributions make the fragrance brand one of the most desirable and dynamic in the world."
"We are very pleased to renew our partnership with Coty, which has been a very successful collaboration. Coty Luxury's know-how and high standards ideally complements the creative spirit at the core of Marc Jacobs, enabling us to generate consistent excellent results together," said Eric Marechalle, CEO of Marc Jacobs.
For more than 30 years, the Marc Jacobs fashion label continues to unabashedly shape the boundaries of American fashion. Through his unique perspective,. Marc continues to explore the beauty in the unexpected and convey the luxury that exists in the everyday.
With this license renewal, the strength and longevity of the Coty Luxury portfolio of fragrance licenses is reinforced.