Master Perfumer Alberto Morillas Becomes the Only Perfumer to Receive 3 Lifetime Achievement Awards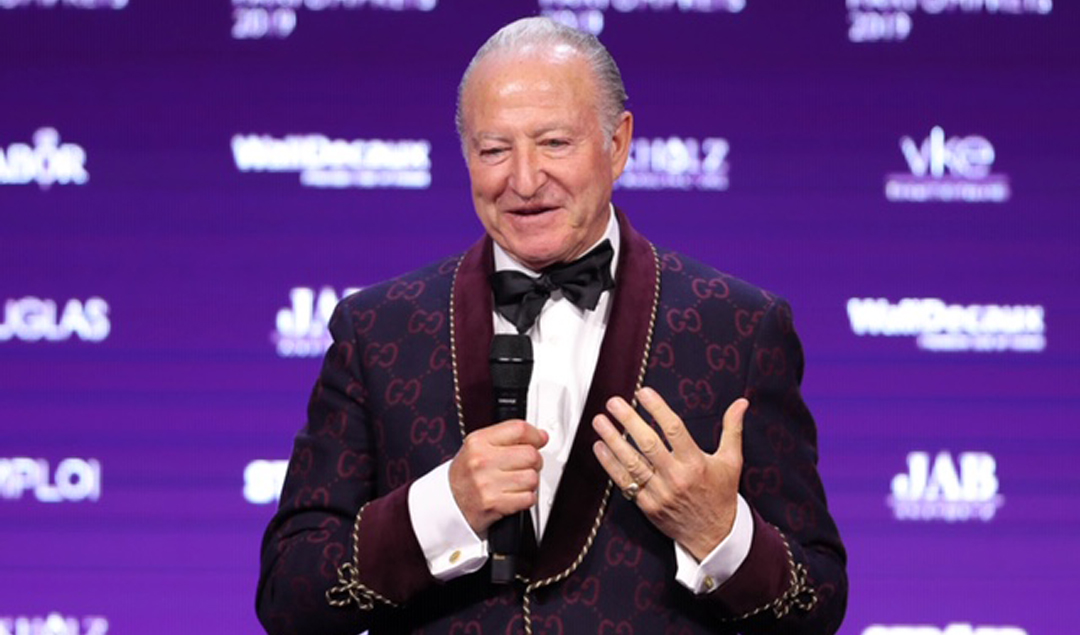 Firmenich announced that Master Perfumer Alberto Morillas has become the only perfumer to win three Lifetime Achievement Awards celebrating his brilliant career. After receiving the very first-ever Lifetime Achievement Award from the US Fragrance Foundation in 2013, he was awarded a "Personality Award", a lifetime achievement award, from the German Fragrance Foundation at the Duftstars Awards yesterday night. He also received the same award, called "Prix d'honneur for outstanding achievements" from the Austrian Fragrance Foundation last week.
Martin Ruppmann, Managing Director, Fragrance Foundation, Germany said, "Alberto Morillas is undoubtedly one of the world's key protagonists in the perfume industry. For decades he has created milestones of perfume art, in which, again and again, tradition and innovation unite for new fragrance experiences."
Petra Mair, President of the Fragrance Foundation, Austria, Verein zur Förderung des Parfums als Kulturgut, added: "Alberto Morillas has indeed shaped the face of modern perfumery and, in his very unique and powerful way, still does. He is the creator of so many of our most renowned fragrance heroes."
Alberto responded: "I am sincerely touched by this prestigious recognition and would like to thank the Fragrance Foundations of Germany and Austria for celebrating the art of perfumery."
"Alberto is one of the greatest perfumers in the world," explained Armand de Villoutreys, President of Perfumery & Ingredients, Firmenich. "His artistry has both shaped and left an indelible mark on the global perfumery landscape, having created some of the world's most successful and iconic fragrances."
Alberto's life is dedicated to Fragrance creation. A world-renowned perfumer, his fragrances include international best-sellers and industry icons such as Giorgio Armani Acqua di Gio, Calvin Klein CK One, Flower by Kenzo, Estée Lauder Pleasures, Marc Jacobs Daisy, Bulgari Goldea and, most recently, Gucci Bloom.
Raised in Seville, Alberto was encouraged to develop and explore his inquisitive nature from his earliest days. While his heart belongs to Andalusia, his began his career at the School of Beaux Arts in Geneva before joining Firmenich in 1970 at the age of 20. Today Alberto is one of Firmenich's nine Master Perfumers, and he continually pushes his creative mastery to new heights. Over the course of his career, Alberto has been recognized by both the industry and his peers with many additional awards and distinctions, including Perfumer of the Year in France by CosmetiqueMag in 2013; and le Prix François Coty for Best Perfumer in 2003.