Bond No 9 introduces FiDi: An Energetic and Masculine New Scent for Fall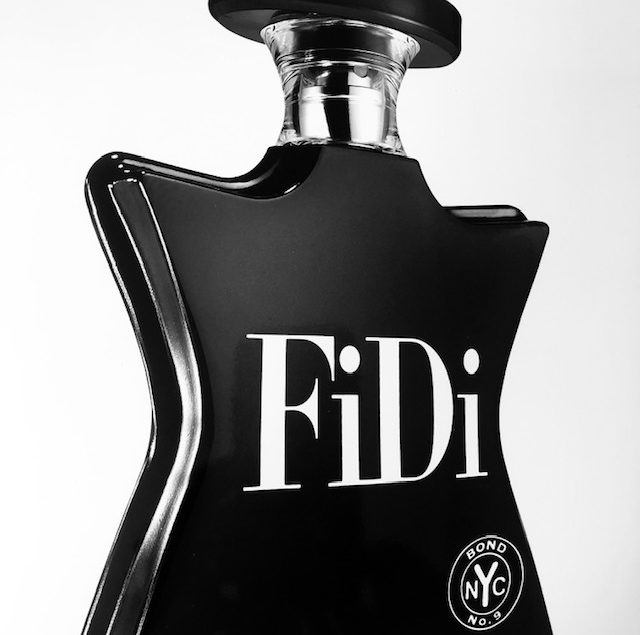 This fall, New York's most iconic fragrance house, Bond No 9,  takes you to the southern tip of Manhattan to capture the pulse and promise of one of the city's most historic neighborhoods: FiDi
With its winding cobblestone streets, shaded by towering skyscrapers and grand old bank buildings, a buzzing nightlife and waterfront views, The Financial District — or FiDi to those who live and work there, is a neighborhood in transformation, reflecting the best of old and new New York. Now the home of the next generation of ambitious young New Yorkers, FiDi is where the City of New York was in fact created, with the establishment of the New Amsterdam settlement in 1625. Here where the Hudson and East Rivers meet, is where one finds the New York Stock Exchange and City Hall, South Street Seaport and Fulton Market, and of course the rebuilt One World Trade Center. It is the site of Revolutionary War battles, the first inauguration of President George Washington and Alexander Hamilton's final resting place, at Trinity Church. Arguably, one of the most important financial centers of the world, after hours and on weekends, if feels more like a secret enclave, transforming into a destination for exploration and fun with its stylish cocktail bars, restaurants and parks.
"For me, the excitement is always downtown," says Bond No 9 President and Founder Laurice Rahmé. "This neighborhood is just starting. A young population has moved in and it is full of energy. I like that feeling of something new – in an old place. Its the contrast New York offers."
To capture FiDi's multifaceted vibrancy –the monumental scale of its buildings and old world charm of its meandering street, its character as both a power and an intimate residential neighborhood, Bond looked to Firmenich Master Perfumer Harry Frémont. The last fragrance the legendary nose created before retiring, FiDi is a magnetic, audacious scent tailor made for an outgoing, confident modern man. "Its very original – we've never done anything like this before," says Rahmé.
Peppery top notes set against citrusy bergamot and mandarin combine freshness and edge. Middle notes of aromatic nutmeg cut with watery lotus flower add balance and zing. It anchored with notes of spicy tonka bean, sensual amber, cedarwood and musk for staying power.  The result: spicy, gourmand and full of personality. It's not just a go-to-work fragrance, it's a go-have-fun fragrance, says Rahmé. "We have life, we have soul now in this neighborhood — and so we have a fragrance."
FiDi's striking black silhouette bottle, emblazoned with its graphic logo, reflects the bold, outgoing quality of the fragrance, and the confidence of whomever wears it.
Availability
Bond No 9 FiDi eau de parfum arrives on counter October 15th, 2019 at Bond No 9 New York boutiques, Saks Fifth Avenue nationwide, select Bloomingdales stores, Harrods UK, Selfridges UK, and at www.bondno9.com
Eau de parfum, 100 ml, $380