Mike Indursky named Executive Chairman of Tikun Olam Skincare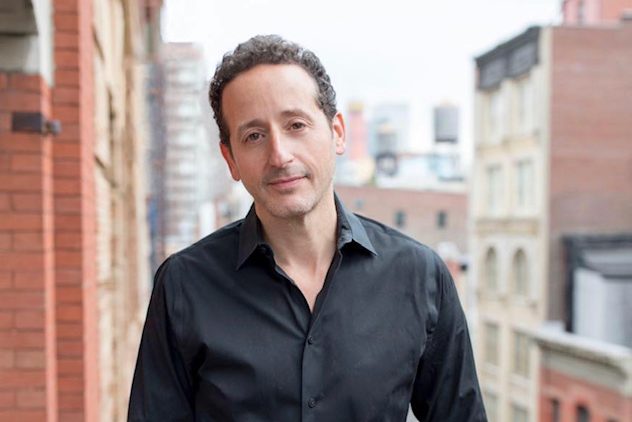 Tikun Olam™, the global leader in medical cannabis, is applying its expertise in cannabinoid science to the personal care and beauty markets to create a line of cannabinoid-infused skincare products. The newly launched company, Tikun Olam Skincare™, has tapped personal care and beauty veteran Michael Indursky to lead its efforts as the company's Executive Chairman and interim Chief Executive Officer.
Tikun Olam™ ("repair the world" in Hebrew) was formed in 2005 as a philanthropic organization on a mission to "repair the world" through cannabinoid-based therapies. The company has amassed one of the world's largest patient treatment databases in the field of medical cannabis, with over 20,000 patient records noting strains used and symptoms treated, including pain relief, inflammation, PTSD, autism, fibromyalgia, and Crohn's disease, among others. Seeing the benefits on skin health, the company established Tikun Olam Skincare™.
To help succeed in the market, Tikun Olam Skincare™ has brought aboard Mike Indursky, a 30-year global expert in the personal care, beauty, and wellness business who has worked across virtually every category and channel of distribution. Mr. Indursky last served as President of Bliss World, LLC (Bliss®), a leading global omni-channel spa skincare and service brand with 700 employees, 32 spas, and 7,000 points of retail distribution across 40 countries. His efforts built the enterprise value of the company, culminating in the December 2015 sale of Bliss and its parent Steiner Leisure for $920 million.
Prior to Bliss, Mr. Indursky was Chief Marketing and Strategy Officer of Burt's Bees, Inc. (Burt's Bees®), the leading global natural personal care company. One of the key leaders in the natural and sustainable skin care movement, his efforts helped the company increase its enterprise value in four years by approximately $775 million when it sold to The Clorox Company (Ticker: CLX) for $950 million in 2008. Before that, Mr. Indursky held senior executive positions at L'Oreal®, where he was VP of Marketing for Garnier® and Maybelline®, and worked for 11 years at Unilever (Ticker: UN) where he was last SVP of Strategic Planning and Marketing for all of the fragrance and cosmetics brands including Calvin Klein, Vera Wang, Valentino, Lagerfeld, and others.
"I am thrilled to join Tikun Olam Skincare as we begin to build a portfolio of the most responsible, reliable, and efficacious cannabinoid-based personal care products," said Mr. Indursky. "While it seems that everybody is trying to get into the CBD space, Tikun Olam™ and I both feel that we will differentiate ourselves in this market by bringing the best in cannabinoid science, ingredients, and benefits to the public."
"Consumers have expressed strong interest in natural, hemp-derived CBD and other cannabinoids with potential anti-inflammatory, anti-bacterial, and antioxidant benefits," said Eric Lerner, Tikun Olam Skincare™ President and co-founder of Tikun Olam™ Global. "With Mr. Indursky at the helm, we believe that Tikun Olam Skincare's leadership, industry partners, and evidence-based approach, backed by Tikun Olam's Science, will help us rapidly build market share in the growing global CBD skincare and beauty segment, a potential $25 billion market by 2029."