LEGENDARY DESIGNER ROSS LOVEGROVE GUEST OF HONOR AT LUXEPACK MONACO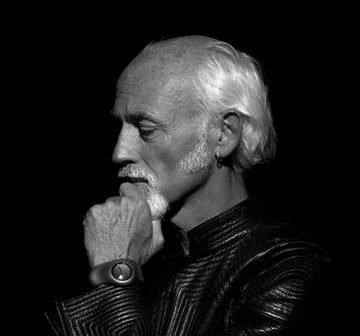 Legendary British designer Ross Lovegrove, who designs iconic packaging and has worked with such major luxury brands as Kiko Cosmetics, Champagne Mumm, Narcisco Rodriguez, and Ty Nant will be a special guest of honor at LUXE PACK MONACO 2019.
Lovegrove will be talking about Beauty & Logic on Monday 30 September at 2.30 p.m.
Speaking with Juan Mantilla, Design Director for Kiko Cosmetics, he will talk about several particularly innovative packaging design experiences he had, which are now references in the champagne, perfume, and make-up sectors.
Ross Lovegrove is a designer and visionary.
Inspired by the logic and beauty of nature, his designs possess a trinity between technology, materials science and intelligent organic form, creating what many industrial leaders see as the new aesthetic expression for the 21st Century.
He has won a number of international awards, and his designs have been widely published and exhibited in various museums around the world, including the Museum of Modern Art in New York, Axis Center in Japan, the Pompidou Centre in Paris, and the London Design Museum.
There is always a deeply human and resourceful approach embedded in his designs which project an optimism and innovative vitality in everything he touches, from cameras to cars to trains, aviation and                                                                                                architecture.
Lovegrove will give us a personal account of the history of his designs and the criteria of excellence in packaging design. Don't miss this event on Monday 30 September at 2.30 p.m.
For more information, please visit: www.luxepack.com