Editions de Parfums Frédéric Malle Launches Rose & Cuir with Private Dinner in LA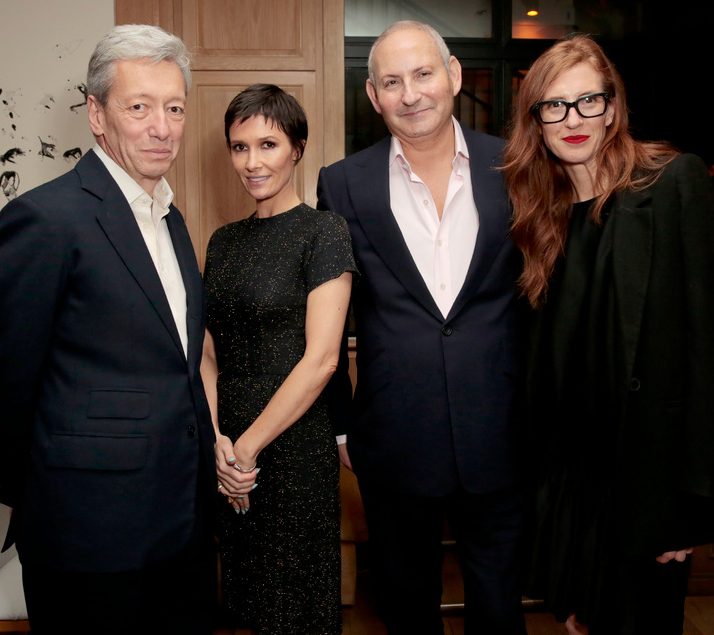 Editions de Parfums Founder Frédéric Malle was the guest of honor at a private dinner hosted in partnership with Cassandra Grey, Founder of VIOLET GREY, to celebrate the launch of the newest perfume by Editions de Parfums Frédéric Malle: Rose & Cuir.
The intimate event held at San Vicente Bungalows in West Hollywood introduced Rose & Cuir, authored by legendary perfumer Jean-Claude Ellena, into the mainline perfume collection. Rose & Cuir is inspired by the storied Mistral winds that sweep through the South of France.
Notable guests in attendance included: Frédéric Malle (Founder, Editions de Parfums Frédéric Malle); Cassandra Grey (Founder, VIOLET GREY); John Demsey (Executive Group President, The Estée Lauder Companies); April Utchitel (CEO, VIOLET GREY); Samantha Ronson; January Jones; Ellen Pompeo; Jonah Hill; Lorraine Nicholson; Danielle Lauder; Fajer Fahad; Lisa Love; Brigette Romanek; Konstantin Kakanias; Kristen Noel Crawley; Don C; Emily Oberg and others.
Les Editions de Parfums Frédéric Malle was born in the year 2000, the product of Frédéric Malle's determination to champion perfumery and restore it to its former glory.
Guiding the world's greatest perfumers to the very pinnacle of their art, he grants them total freedom to create, furnishing them with exceptional raw materials, and imposing no time or budget limits and no marketing constraints.
This unique approach results in an eclectic range of perfumes with the most diverse personalities – a collection that embraces all styles and olfactory families, revolutionizes them, revisits the classics with a modern touch, and boldly strikes out into uncharted territories
EDITORIAL CREDIT: Editions de Parfums Frédéric Malle
IMAGE CREDIT: Rachel Murray/Getty Images for Editions de Parfums Frédéric Malle
For more information, please visit: fredericmalle.com
and follow: @FredericMalle, @VioletGrey