DIOR SKINCARE SCIENTIFIC SUMMIT PARIS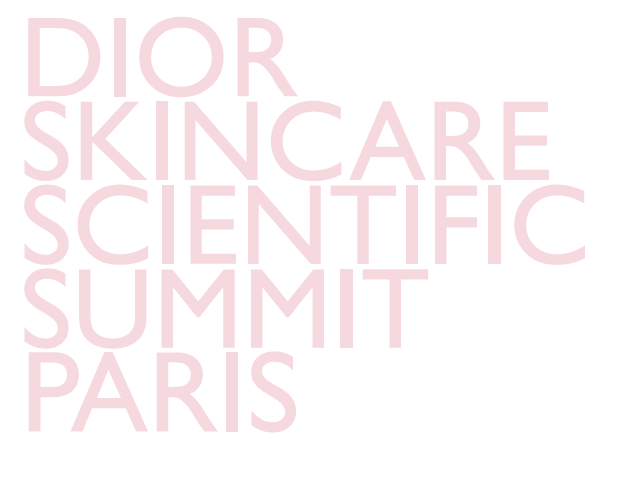 FOR THE "DIOR SKINCARE SCIENTIFIC SUMMIT PARIS", INTERNATIONALLY RENOWNED SCIENTISTS AND DIOR SKINCARE SPECIALISTS HAVE COME TOGETHER TO HIGHLIGHT THE MOST REVOLUTIONARY SCIENTIFIC ADVANCES, AS WELL AS DIOR SCIENCE'S DECISIVE INNOVATIONS IN THE SKINCARE COSMETICS DOMAIN.
THIS CONVERSATION BRIDGING SCIENCE AND BEAUTY, AND FOCUSSING ON THE FUTURE AND PROGRESS, IS EMBODIED BY THE NEW CAPTURE TOTALE C.E.L.L. ENERGY CREME AND SERUM, THE LATEST ARRIVAL IN THE PIONEERING DIOR SKINCARE LINE.
THE CONFERENCE BEGAN WITH TALKS BY SEVERAL INTERNATIONAL AND FRENCH SCIENTISTS, WHO HAVE COME TO SHARE THEIR RESPECTIVE VIEWPOINTS FROM SCIENTIFIC DISCIPLINES, EACH OF WHICH OPENS FIELDS OF POSSIBILITIES IN THE DOMAINS OF BOTH HEALTH AND BEAUTY.
TO START WITH, DR KNUT WOLTJEN, RESEARCH DIRECTOR AT THE CiRA IN KYOTO, DESCRIBED THE REVOLUTIONARY DISCOVERIES OF PROFESSOR YAMANAKA, NOBEL PRIZE WINNER FOR MEDICINE AND PHYSIOLOGY, IN THE FIELD OF STEM CELLS. HE DETAILED THE CURRENT THERAPEUTIC MEDICAL ADVANCES OF THESE DISCOVERIES AND EVOKED ALL FIELDS OF APPLICATION LINKED TO THIS STEM CELL RESEARCH.
DR HAKIM MIREAU, RESEARCH DIRECTOR FROM THE INRA (FRENCH NATIONAL INSTITUTE FOR AGRONOMIC RESEARCH) IN PARIS AND SPECIALIST IN THE FIELD OF REGULATION OF MITOCHONDRIAL FUNCTIONS OF PLANTS, SHED LIGHT ON THE PARTICULAR ENERGY METABOLISM OF PLANTS AND FLOWERS. SCIENTIFIC WORK THAT CAN SERVE AS A MODEL AND THUS OPEN UP INCREDIBLE OPPORTUNITIES FOR COSMETICS.
NEXT, DR PIERRE-MARIE LLEDO, NEUROBIOLOGIST DIRECTOR OF THE "PERCEPTION AND MEMORY" LABORATORY AT THE PASTEUR INSTITUTE AND OF THE "GENES, SYNAPSES AND COGNITION" LABORATORY AT THE CNRS, AND VISITING PROFESSOR AT HARVARD UNIVERSITY, REPORTED ON HIS RESEARCH ON NEUROPLASTICITY AND THE EFFECTS OF EMOTIONAL LOGIC ON OUR APPEARANCE.
THE MORNING CONTINUED WITH THE PRESENTATION OF THE MAJOR SCIENTIFIC INNOVATIONS PRESENT WITHIN THE BRAND-NEW CAPTURE TOTALE C.E.L.L. ENERGY CREME AND SERUM. THIS IS THE OPPORTUNITY TO EVOKE, ON A WIDER SCALE, THE FUNDAMENTAL VALUES OF DIOR SKINCARE, NOW RESOLUTELY AIMING TO ESTABLISH THE NOTION OF CONSCIOUS BEAUTY. THIS NEW ERA IS NOURISHED BY THE PIONEERING ADVANCES OF LVMH SCIENCE AS WELL AS BY A CONSTANT SEARCH FOR NATURALITY AND RESPONSIBILITY.