ELC'S NANCY MAHON NAMED ONE OF 25 WOMEN SHAKING-UP THE CLIMATE MOVEMENT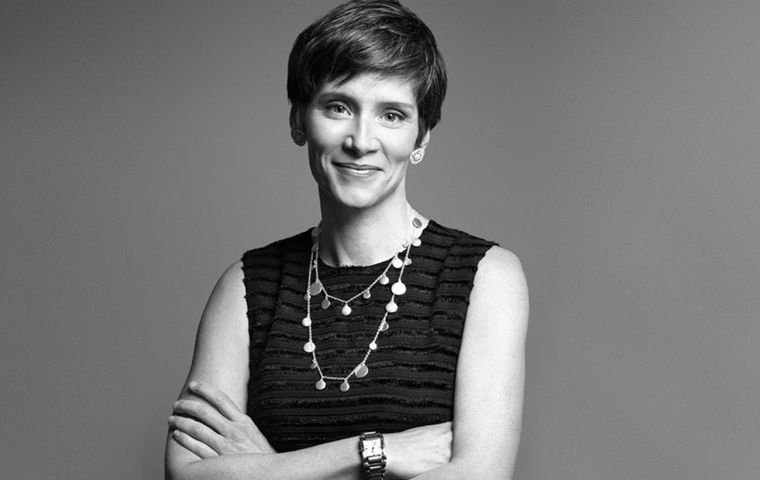 Last fall, The Estée Lauder Companies became the first cosmetics manufacturer to sign a virtual power purchase agreement in pursuit of its 2020 net-zero carbon emission goal — the contract for a wind farm in Oklahoma will cover more than half of the company's global electricity consumption.
It's the latest in a series of new initiatives introduced by Nancy Mahon, who studied law at Yale and New York University, since she moved over from a philanthropic role at MAC Cosmetics six years ago. During that time, her team has launched innovative recycling options and taken a                                                                                     leadership position within the industry.
One of the most potentially transformational examples: The Estée Lauder Companies is developing and has begun implementing biodiversity and action plans for priority ingredients deemed sensitive from a responsible sourcing standpoint. The company is also funding HERProject, a BSR initiative aimed at supporting low-income women in global supply chains.
"At Estée Lauder Companies, we believe that the answers to complex community issues that exist within global supply chains usually lie within the communities themselves and that we as [a] business must stop, listen and learn to make the change that is truly meaningful and sustainable," Mahon said last year at a U.N. awards ceremony during Climate Week NYC.
To read GreenBiz.com's 25 Badass Women Shaking Up The Climate Movement in 2020 by Heather Clancy, click HERE