Lucy Boynton Embodies the Free Spirit of Chloé -a new story, a new muse.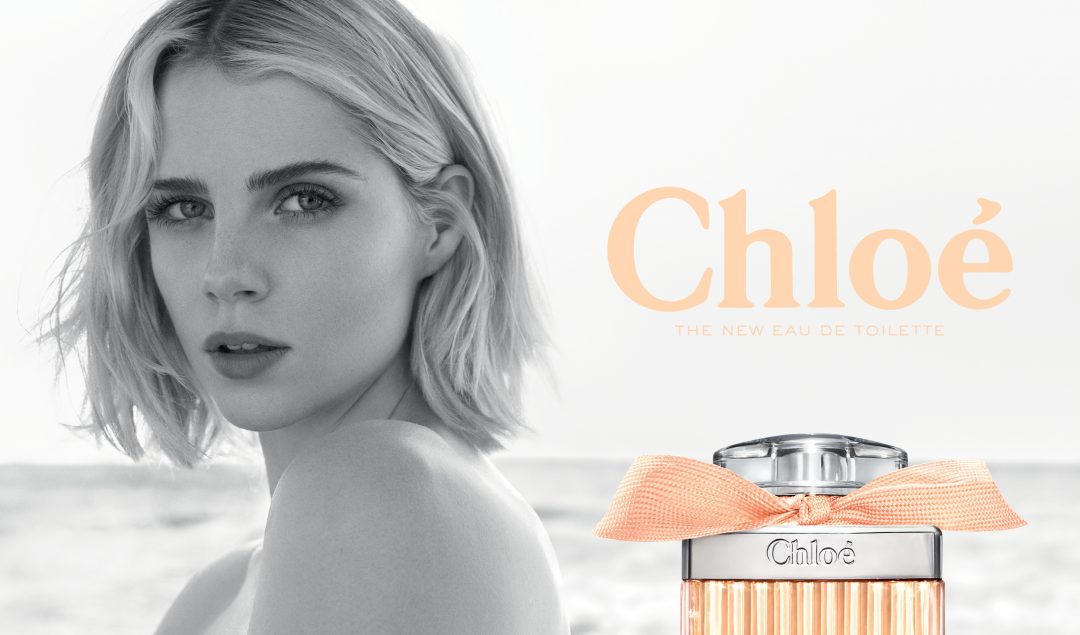 Chloé revisits its signature Eau de Toilette, this time bolder and more emphatic. even the great classics can be reinvented. Beyond a reinterpretation, this is a rediscovery.
The New Signature Chloé
Perfumer Sidonie Lancesseur and Michel Almairac created this latest scent, Rose Tangerine. As always, it features the emblematic Chloé note: a bright, fresh, clear rose that is integral to the brand's fragrance identity. with rose tangerine, this unique rose note takes on an unexpectedly fruit-inspired twist: the lively, sunny essence of tangerine brings radiance to the scent, while vivid blackcurrant with verdant undertones reinforces its character. a base of cedar and white amber lingers for a streamlined, ultra-contemporary elegance. Chloé Eau de Toilette is an expression of femininity that is more liberated and assertive than ever.
Rose Tangerine
Reflecting these new notes, the recognizably Chloé bottle features new colors, with an orange-pink grosgrain ribbon to match the scent. The bottle's iconic details remain unchanged: its fluted glass – evoking the sunray pleats so characteristic of Chloé – in addition to the oval cap and hand-plated silver metal plaque.
Lucy Boynton Embodies the Free Spirit of Chloé
A new story, a new museThe British Actress Lucy Boynton embodies the spontaneous, free-spirited character of Chloé Eau de Toilette with her beauty, freshness and obvious charm. her inspiring personality shines through, too: that little something special that so perfectly resonates with the Chloé spirit.
This is my signature. I am Chloé.
There's a rainbow
in your smile
when you're mellow
when you shine
These words, which narrate the new Chloé Eau de Toilette clip, are an excerpt from Breath, one of the hit songs by the electronic music duo, The Blaze.
Member Jonathan Alric directed the campaign, using the song as the soundtrack for Lucy Boynton as she shows what it means to "be yourself". In the film, Boynton appears laughing and dancing. She sets her own pace and is seen from dizzying views: perched in the high branches of a tree or sitting on the edge of a cliff overlooking the sea. she embraces her freedom, completely owning her style. She is guided by her intuition, her emotions and her senses. She lives out a series of candid, happy, authentic moments that represent the Chloé woman in all her natural beauty.
In keeping with this same spirit, photographer Karim Sadli delivers a black and white portrait that perfectly captures the Chloé attitude. The photo reveals a moment suspended in time where Lucy Boynton, with her luminous skin bare and eyes, appears as she is. purely and simply.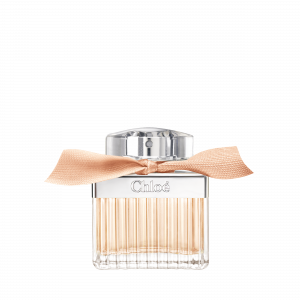 The Collection
Chloé Eau de Toilette Rose Tangerine 75ml $109
Chloé Eau de Toilette Rose Tangerine 50ml $95
Chloé Eau de Toilette Rose Tangerine 30ml $68
Chloé Eau de Toilette Rose Tangerine 10ml $32
Available at Sephora beginning September 2020