Dior Skincare Talk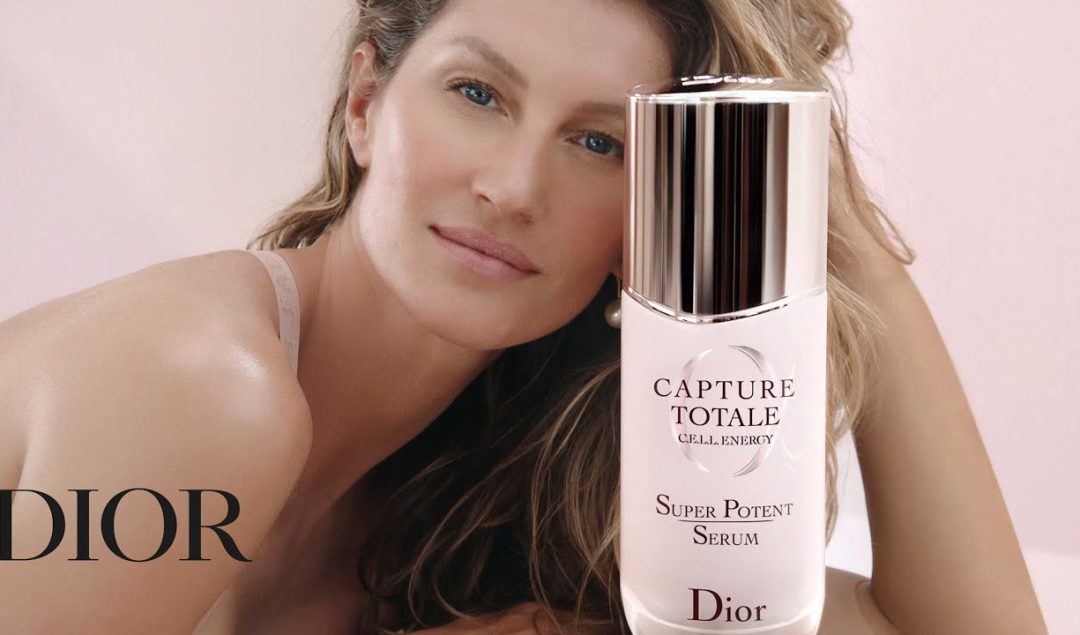 A DIGITAL DISCUSSION ABOUT CAPTURE TOTALE SUPER POTENT SERUM A NEW DIOR BEAUTY EXPERIENCE
GISELE BÜNDCHEN, THE FACE OF THE CAPTURE TOTALE SKINCARE LINE, HOSTED THE "DIOR SKINCARE TALK," A SPECIAL, DIGITAL DISCUSSION ABOUT THE NEW CAPTURE TOTALE SUPER POTENT SERUM. LED BY AMERICAN JOURNALIST PHILLIP PICARDI, THE DIGITAL EVENT BROUGHT TOGETHER BEAUTY EXPERTS IN THE SHAPE OF FACIALIST JOANNA CZECH, DOCTOR TEO WAN LIN AND NUTRITIONISTS ROSE FERGUSON AND VALÉRIE ESPINASSE. ALSO JOINING THE CONVERSATION WAS TOP MODEL MÉLODIE MONROSE, STYLIST GABRIELLA KAREFA JOHNSON AND ART COLLECTOR WANYING LEI, THE THREE OF WHOM ARE FRIENDS OF THE HOUSE OF DIOR.
ALONG WITH GISELE BÜNDCHEN, BUT FILMED IN THEIR OWN HOMES OWING TO SOCIAL DISTANCING,  PARTICIPANTS DISCUSSED THE BENEFITS OF CAPTURE TOTALE SUPER POTENT SERUM, ITS ACTIVE INGREDIENTS AND ITS FORMULATION, AS WELL AS THE BEST APPLICATION TECHNIQUES TO USE. WORDS FLEW AND THERE WERE SHARED EXPERIENCES REGARDING BEAUTY ROUTINES, WITH OPINIONS POURING FORTH ABOUT THE IMPORTANCE OF WELL-BEING AND A HEALTHY DIET, AS WELL AS THE NEED FOR A BALANCED LIFESTYLE.
SKILLFULLY ORCHESTRATED BY PHILLIP PICARDI, THE AMERICAN FASHION AND BEAUTY JOURNALIST, THIS WIDE-RANGING DISCUSSION UNFURLED WITH A FOCUS ON EXPERTISE, SPONTANEITY AND SHARED LAUGHTER!
RADIANT AND BRIMMING WITH ENERGY, GISELE BÜNDCHEN KICKED OFF THE CONVERSATION FROM HER HOME IN TAMPA. A FERVENT ENTHUSIAST OF HEALTHY LIVING AND AN ACTIVIST COMMITTED TO PROTECTING THE ENVIRONMENT, THE TOP MODEL SPOKE TO PHILIP PICARDI ABOUT THE IMPORTANCE OF A BALANCED LIFE AND MEDITATION, AS WELL AS THE VIRTUES OF THE DIOR GARDENS, WHERE THE ACTIVE SKINCARE INGREDIENTS IN CAPTURE TOTALE SUPER POTENT SERUM ARE EQUITABLY AND SUSTAINABLE CULTIVATED.
THEY WERE JOINED, FROM DALLAS, BY FACIALIST JOANNA CZECH, WHO BECAUSE OF HER 30 YEAR EXPERTISE IN THE SKINCARE INDUSTRY CONTINUES TO BE HIGH IN DEMAND AMONG STARS ALL OVER THE WORLD. THE CONVERSATION WAS LIVELY AS THEY DISCUSSED THE ENERGIZING AND REVITALIZING BENEFITS OF CAPTURE TOTALE SUPER POTENT SERUM. IN A REFLECTION OF HER FAMOUS TUTORIALS, SHE DEMONSTRATED THE IDEAL APPLICATION AND MASSAGE TECHNIQUES FOR OPTIMUM BENEFITS.
NEXT TO JOIN WAS SINGAPOREAN DERMATOLOGIST DR TEO WAN LIN TO BRING HER MEDICAL AND SCIENTIFIC EXPERTISE TO THE CONVERSATION. SHE EMPHASIZES, AMONG OTHER NECESSARY FACTS, THAT THIS SERUM IS FORMULATED TO SUIT THE DIVERSE SKINCARE NEEDS OF ALL WOMEN.
EVER-PRESENT AND INVOLVED, GISELE AND PHILLIP LEAD THE EXCHANGES IN A PREVAILING GOOD-HUMORED MOOD, AS THEY WELCOMED TWO GUESTS WHO CAME TO DISCUSS THE EFFECTS OF NUTRITION ON THE SKIN, ROSE FERGUSON, A FORMER MODEL FROM LONDON WHO NOW ESPOUSES AN ULTRA- HEALTHY WAY OF LIFE, AND VALÉRIE ESPINASSE, A FAMOUS PARISIAN NUTRITIONIST, WHO ILLUSTRATES THE BENEFITS OF A BALANCED DIET THROUGH IMAGES.
THE KEY SUBJECT NATURALLY LEAD TO THE FRIENDS OF THE HOUSE OF DIOR JOINING IN THE CONVERSATION. MELODIE MONROSE, A TOP MODEL FROM MARTINIQUE, JOINED FROM HER HOME IN NEW YORK ABOUT THE IMPORTANCE OF RESPECTING A DAILY BEAUTY ROUTINE IN HER PROFESSION, WHILE GABRIELLA KAREFA JOHNSON, AN AMERICAN STYLIST AND FASHION WRITER, GUILELESSLY CONFIDED THAT HER FAST PACE OF LIFE DOESN'T LEAVE MUCH TIME FOR OVERLY COMPLEX OR LENGTHY SKINCARE ROUTINES, SAYING "SIMPLE IS THE BEST!"
LAST OF ALL, CHINESE ART COLLECTOR WANYING LEI HOSTED A SPONTANEOUS FACE STRETCHING EXERCISE SESSION THAT IS AS ENTERTAINING AS IT IS EFFICIENT. WHILE EACH HAVE DIFFERENT SKINCARE NEEDS AND HOLD UNIQUE SKINCARE PHILOSOPHIES, ALL HAVE TRIED THE CAPTURE TOTALE SUPER POTENT SERUM AND FORMALLY ADOPTED IT INTO THEIR SKINCARE ROUTINES!
THIS WARM, ANIMATED, AND SOCIALLY-DISTANCED CONVERSATION, NOT ONLY REVEALED THE BENEFITS OF CAPTURE TOTALE SUPER POTENT SERUM, BUT ALSO ALLOWED THESE VARIED AND COMPLEMENTARY CHARACTERS TO SPEAK FREELY AND OPENLY, TOGETHER ABOUT BEAUTY PHILOSOPHIES THAT INSPIRE THEM.
DIOR SKINCARE TALK WILL BE AVAILABLE ON DIOR.COM AND ON DIOR SKINCARE PLATFORMS BEGINNING https://www.youtube.com/watch?v=UkKAy57bNDc&feature=youtu.be
OCTOBER 23RD
@DIORSKINCARE #DIORSUPERPOTENTSERUM #DIORSKINCARETALK