BOND NO. 9 OFF-BROADWAY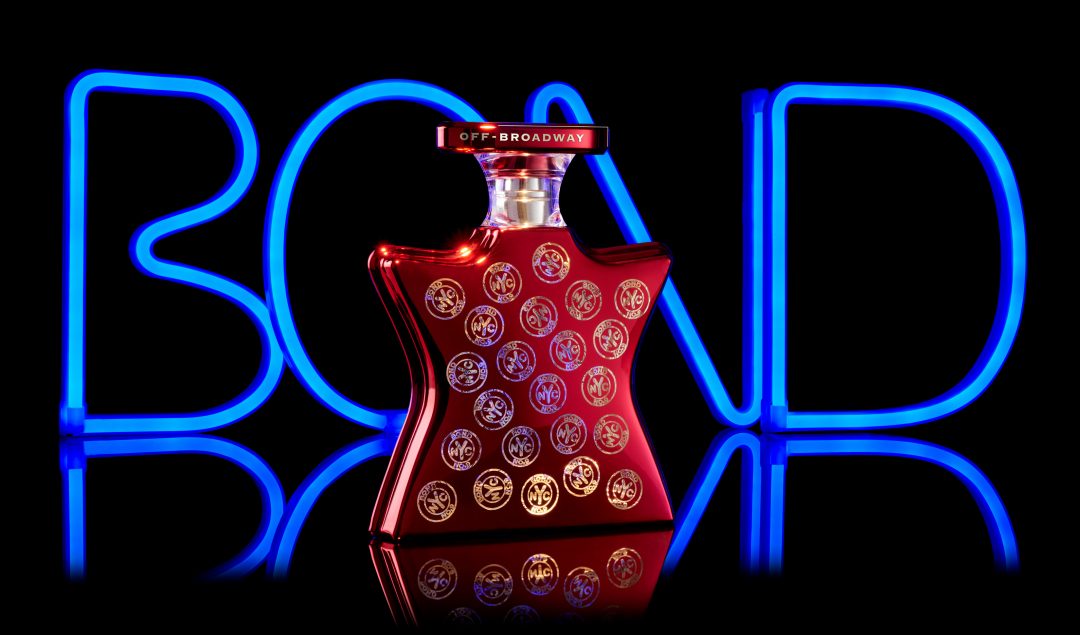 Please give a round of applause for Bond No. 9's new patron of the arts…
Why should Broadway get all the attention? Off-Broadway is where plenty of stars are born.
THE INSPIRATION

Roll out the red carpet for Off-Broadway! We don't know when theatres will reopen, and Netflix may have replaced the live experience for most of us, but we are proud to present an optimistic new fragrance that pays homage to one of New York City's greatest traditions. You could say she's a little sister to our iconic Broadway Nite, but she's no shy flower. "It's not a quiet fragrance, it's quite noisy and effusive!" says Bond No. 9 founder and president Laurice Rahmé. Like "Hamilton" (which debuted off-Broadway), this edgy floriental scent is destined to be a major hit.
While the Great White Way has always set the standard, Off-Broadway maintains its roots as an avant-garde alternative where productions with great promise can bloom into big stars. After all, plenty of the most famous plays and musicals got their start there, including "Rent," "A Chorus Line," and "Dear Evan Hansen," just to name a few. (In fact, some long-running NY mainstays like "Stomp" and "Blue Man Group," don't even bother to make the trip uptown!) Our Off-Broadway marches to the beat of its own drum and offers a similarly intimate, creative joie de vivre.
THE COMPOSITION
Off-Broadway is a true drama queen that sings from the top of her lungs with a sparkling, attention-getting blend of grapefruit blossom and black currant. The intermission, so to speak, presents luxurious lily, osmanthus, and nutmeg. As a finale, the overall composition takes a strong bow with musk, patchouli, sandalwood, and vetiver, resulting in an encore that is totally contagious.
THE PACKAGING
The color red is truly emblematic of the theatre, from the rich velvet curtains to the carpet laid out to celebrate the players. Here, we present our classic Silhouette Bottle with a truly festive and regal scarlet logo design that pays homage to the holidays and all the Off-Broadway-esque drama they bring!
AVAILABILITY
Off-Broadway arrives on counter February 2021 and will be sold at Bond No. 9 New York Boutiques, Saks Fifth Avenue nationwide, select Bloomingdales stores, Harrods UK, Selfridges UK and www.bondno9.com
Eau de parfum, 100 ml, $410, 50 ml $260
Scented candle, $100