Duty Free Americas debuts Huda Beauty space at Venetian Macao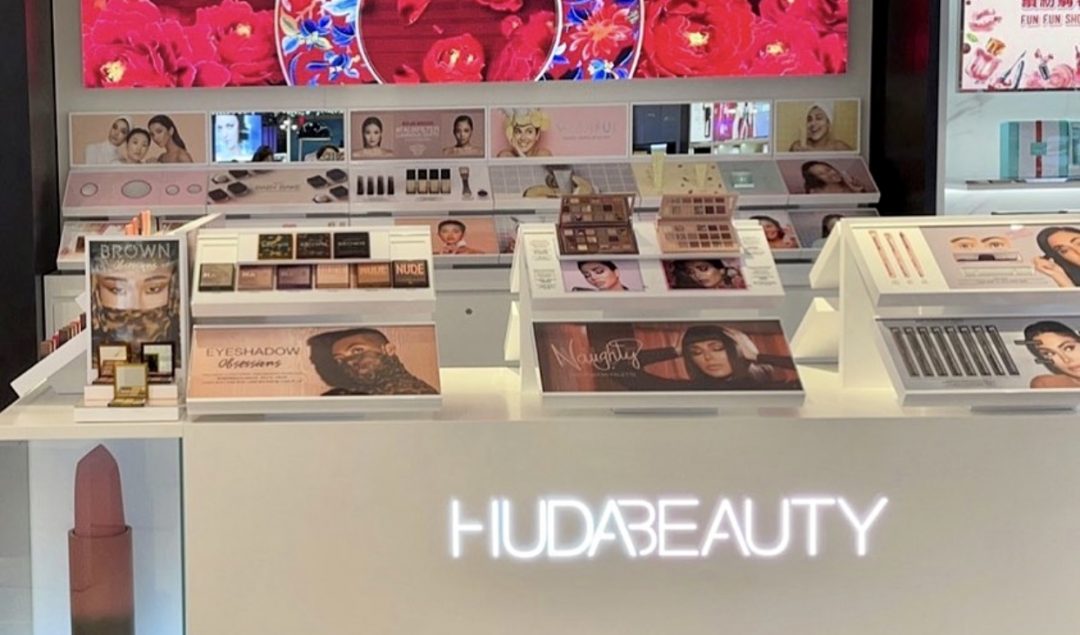 Duty Free Americas (DFA) has announced that it will be the world's second travel retailer to offer Huda Beauty products. The Huda Beauty corner will be located in DFA's 11,500sq ft store in the Venetian Macao Resort Hotel and will feature a variety of Huda Beauty's most popular products.
Huda Beauty made its Asia Pacific travel retail debut last year with South Korea's The Shila Duty Free.
Huda Beauty was founded in 2013 by beauty influencer Huda Kattan and has soared in popularity since. Huda Kattan has 48.4 million Instagram followers and 4.15 million You Tube subscribers. The brand offer stretches from false eyelashes to fragrance, eye shadow palettes to lipsticks and color cosmetics.
DFA noted that the fast-growing Huda Beauty brand has been very successful in its recent foray into the Asia Pacific region, adding, "This partnership with DFA will increase its footprint and expand the demand for its products in China, especially as more and more beauty influencers from China introduce Huda Beauty to their followers."
DFA has over 180 duty free stores in the US and internationally. It has completed several major renovations and extensions of its Macau store, and, in a field of over 850 retailers, was the recipient of the Sands Venetian Macau 2018 General Retail Award for Best Store Performance.
The company unveiled its refurbished store at The Venetian Macao in September 2019.
Duty Free Americas Chief Executive Officer Jerome Falic said: "We are thrilled to have Huda Beauty join our world-class line-up of luxury beauty brands in what we consider to be the single best location in all of Macau.
"Huda Beauty's entrusting us with the opportunity to become only the second travel retailer in the world to feature their products is a testimonial to the superb results we have achieved in our store at the Venetian Macau through a continuous remerchandising and remodeling strategy that revolves around product range and customer service.
"Approximately 20 million visitors pass our store each year, and we have every expectation that Huda Beauty will deliver a new and exciting shopping experience for our customers."
Huda Beauty Founder Huda Kattan said: "Huda Beauty is all about inclusivity and empowerment, and we have absolutely loved seeing how beauty lovers from different backgrounds around the world have used our products to create their own version of our signature Huda Beauty look.
"As more and more beauty influencers from China introduce Huda Beauty products to their followers and fans, the demand for our products in the Asian market is rising. I'm excited to partner with DFA to continue reaching these consumers and beyond."