Twilly d'Hermès by Christine Nagel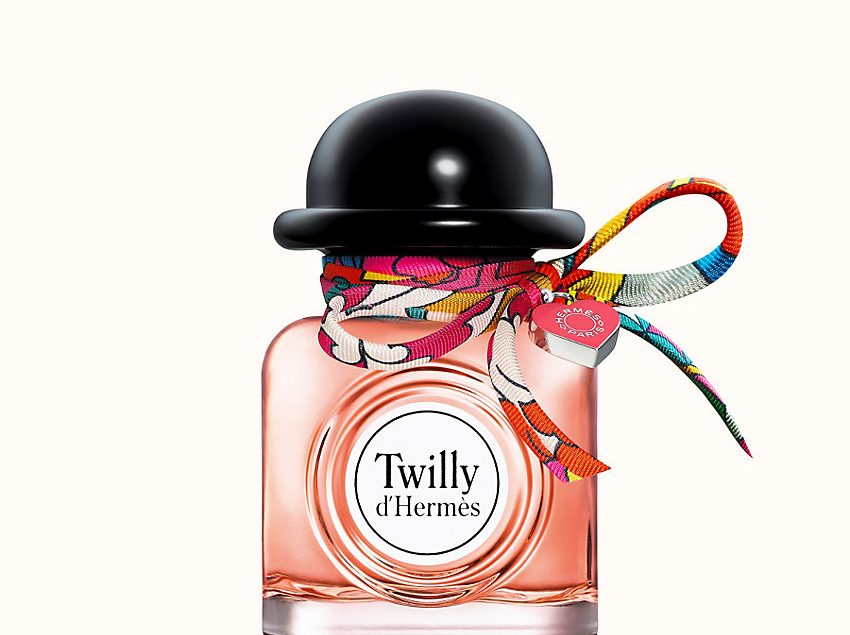 The story behind…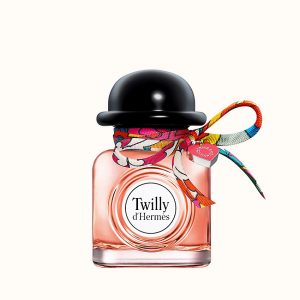 "It is with young women in mind, by observing their lives, that I created Twilly d'Hermès. Free, bold, connected, mischievous and irreverent, they turn expectation on its head, swim against the tide, impose their own rhythm, invent a brand new tempo." Christine Nagel
It is in this feminine and independent spirit that Christine Nagel composed Twilly d'Hermès. Ginger, tuberose and sandalwood are reinvented to form an unexpected combination. A hand-tied silk ribbon playfully adorns the bottle as the finishing touch.
The story behind…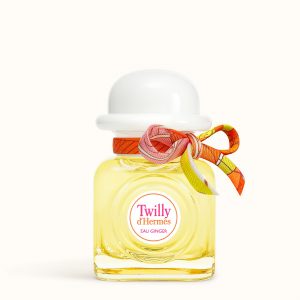 Yesterday they were mischievous, then spicy, and today they are joyful, bright and sparkling.
Their faces light up, smiling and free, to express the impertinence and freshness of this new Twilly d'Hermes, one that turns everything on its head…
Inside its box, printed with the Astrologie nouvelle design reworked in fresh colors, sits the Twilly Eau Ginger bottle, tied with a new silk ribbon and topped with a brilliant white cap.
Twilly d'Hermes Perfumed soap
Cleans and delicately perfumes the skin without drying it.
Another way to wear fragrance with Twilly d'Hermes. Volume: 3.53 oz, $25.00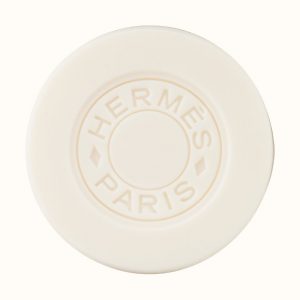 Twilly d'Hermes Moisturizing body balm
A moisturising balm to take with you everywhere. Its rich and luxurious texture offers a real sensation of comfort to the skin. Skin is delicately perfumed, soft and supple. Another way to wear fragrance with Twilly d'Hermes.
Volume: 1.35 fl.oz, $43.00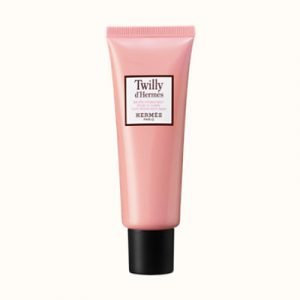 Twilly d'Hermes Deodorant spray
A fragranced formula that offers protection, freshness and softness to the skin, for a sensation of comfort and well-being all day long. Made in France. Volume: 5.07 fl.oz, $53.00