Les Parfums Louis Vuitton presents Les Extraits Collection in collaboration with architect Frank Gehry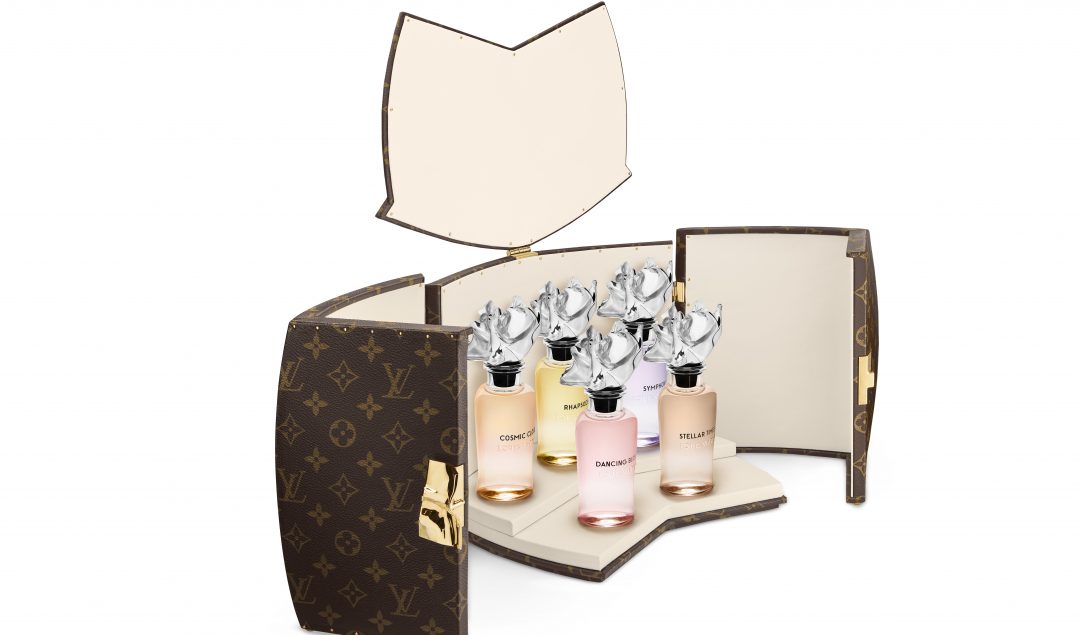 Launching October 7th, the extracts of Les Parfums Louis Vuitton's Les Extraits Collection in collaboration with architect Frank Gehry are formulated without top, heart, or base notes, and are instead structured like olfactory columns, elongated and rounded by a swell. Line, light and movement melt into pure sensation. Classic and timeless. Here is the spirit of pure movement, undulating through the air like a swimmer slicing through sea foam. Louis Vuitton's Master Perfumer Jacques Cavallier Belletrud exalts that celestial rhythm of the olfactory palette.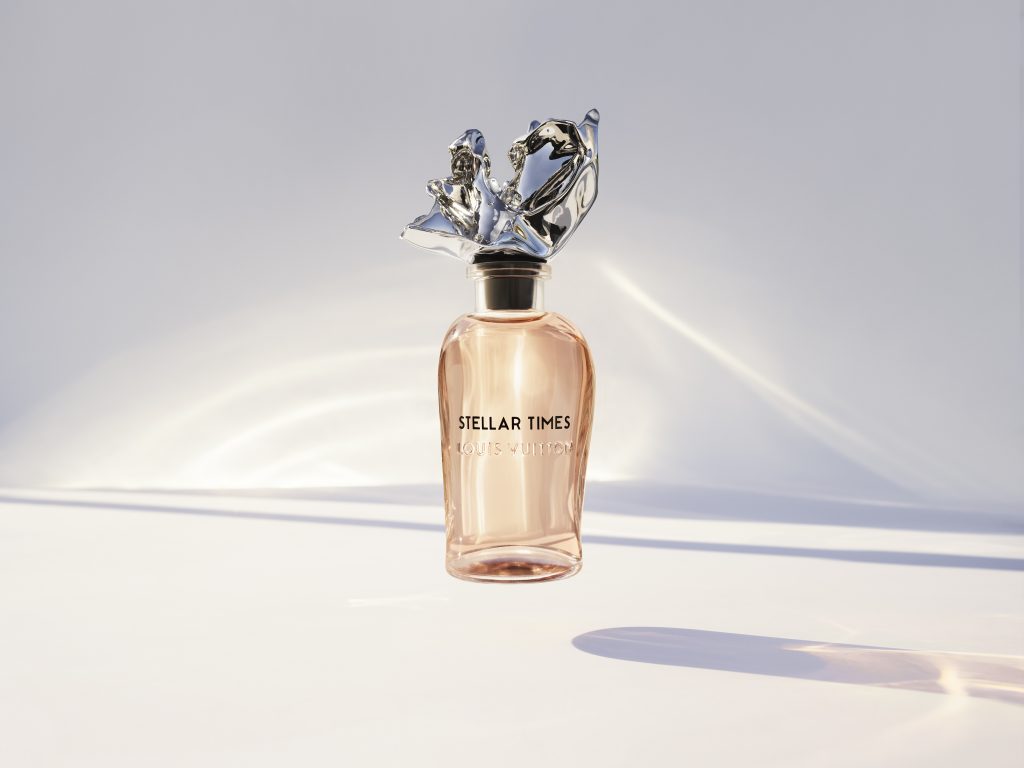 For Les Extraits Collection – his first fragrance project ­– Frank Gehry reimagined the Maison's iconic fragrance bottle with his own signature design, as well as a custom fragrance trunk. His gesture transformed a straight line into an ellipse and shaped curves until they suggested an arc, a transparent sail skimming through space. Taking a sheet of aluminum and crumpling it like fabric, he topped the flacon with an ethereal, hand-polished cap stamped with the LV seal inside. The genius of Louis Vuitton's savoir-faire is about all kinds of metamorphosis, for this radiant flower is nothing less than the fruit of a vision.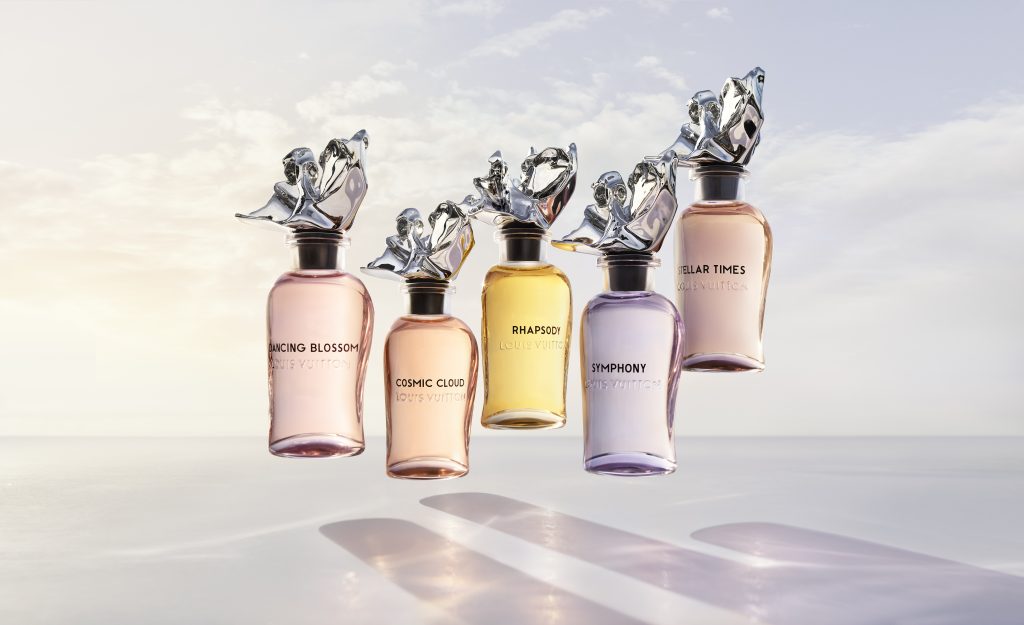 As such, this collection is more than a collaboration, it is an encounter, a give-and-take, a manifesto. An ode to movement, its transparency, its fluidity.  The complex self-evidence of seduction, the momentum of life emerging from Les Fontaines Parfumées in Grasse and the architect's Los Angeles studio, from an infinite place: the imagination of the senses.