LilaNur Parfums: Indian Luxury Fragrance Blooms at Bergdorf Goodman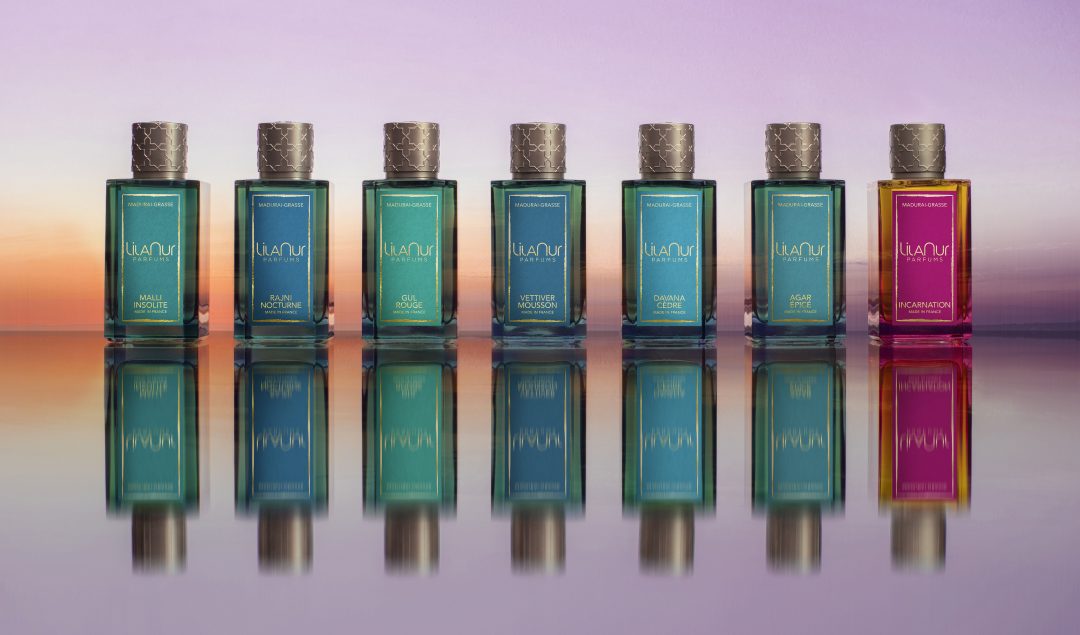 "Our name LilaNur represents India's syncretic culture – Lila is Sanskrit for the illusionary celestial play of Creation and Nur is Arabic/Persian word for Divine Light"
— ANITA LAL, NEW DELHI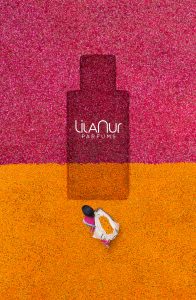 LilaNur Parfums — India's premiere luxury fragrance house, recently made its worldwide debut exclusively at Bergdorf Goodman.
Created by Anita Lal, founder and creative director of Good Earth India, and veteran fragrance and branding executive Paul Austin, founder of Austin Advisory Group, LilaNur Parfums, pairs India's majestic flora with some of France's greatest perfumers.
Lal and Austin met in India several years ago – fueled by a shared passion for Indian flora and perfumery –  and together they set out to create LilaNur Parfums.
Born in the flower fields near Madurai in Southern India – where prized tuberoses, jasmine, roses, spices and other haute parfumerie ingredients grow in abundance – and crafted in Grasse, LilaNur's launch collection consisted of seven Eau de Parfums and three oil-based Attar Absolus.
In India, attar perfume oils have been used for centuries to scent the body and enrich the soul and LilaNur Parfums has collaborated with the Firmenich Innovation Lab in Grasse to develop a proprietary process to create reimagined Attar Absolu Huile de Parfum that are unparalleled in their purity, intensity, and luminosity when glossed onto the skin.
For the launch collection of Eau de Parfums, four of France's most revered perfumers – Honorine Blanc, Olivier Cresp, Fabrice Pellegrin, and Clément Gavarry – each with a shared passion for the rich fragrance culture of India – were invited to compose a scent using an iconic Indian ingredient as their muse and starting point.
LilaNur Parfums is a scented love letter to the world from the fields and forests of a rich and diverse land. As a fine fragrance brand out of India, they celebrate its majestic flora and honor their ancient olfactive heritage of creating deeply sensuous oils such as Attars – a uniquely Indian scenting tradition.

LilaNur supports the Rosabagh Foundation
They believe that community is at the heart of culture, and at the heart of India's floriculture are the communities of flower growers and harvesters.
Rosabagh, which means rose garden, is the name of our foundation.
The Rosabagh Foundation is focused on sustaining India's community of rural workers whose livelihood stems from cultivating and processing the country's abundant flora. By creating access to training, social enterprise and improved working conditions, the foundation mission is to enhance the quality of the lives of this community, and in doing so, to help ensure the continuity of Indian floriculture and the vital role it plays in the world of perfumery.