ILONA Cosmetics Celebrates 50th Anniversary with Re-Launch of Budapest Cocktail Facial Mask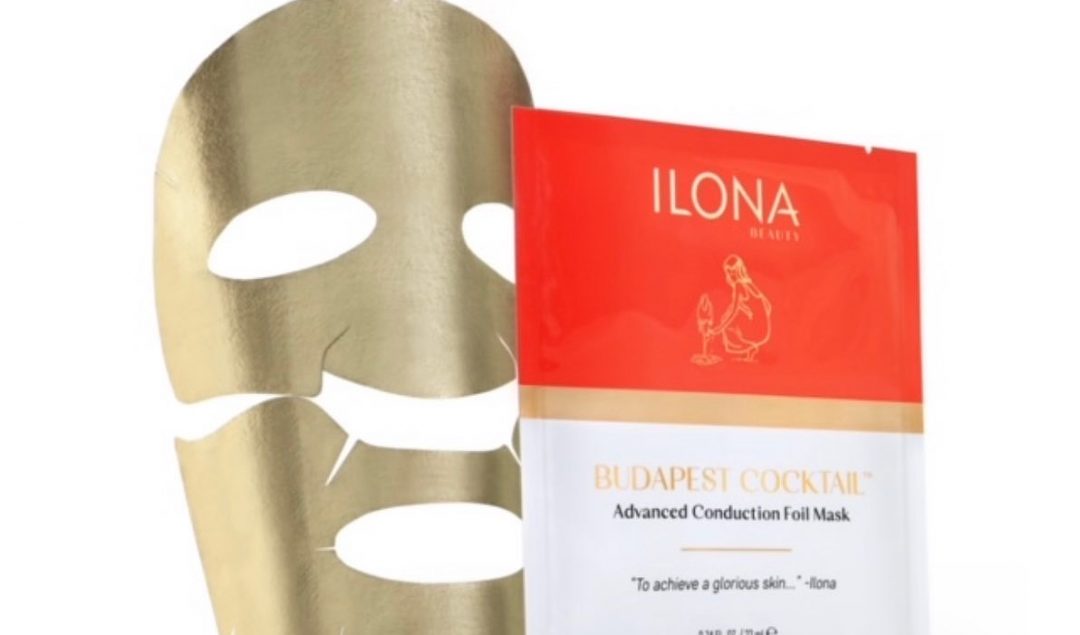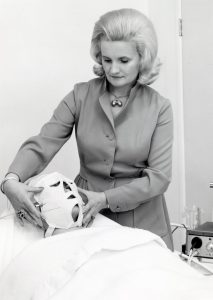 One of the original vanguards of skincare, Ilona, as a young woman of 20, escaped Communist Hungary in 1956. She arrived in a refugee camp in New Jersey with 33 cents to her name and no understanding of the English language. Originally working in a handbag factory, she decided a job as a waitress was a better way for her to learn the language. That same year, she met George Meszaros, her lifelong business partner whom she later married. Taking all of the precious and effective skincare treatments and techniques Ilona had learned and perfected in Hungary, together she and George began to build their multi-million dollar empire with the 1971 opening of Ilona of Hungary Skin Care Institutes in Dallas, Houston, Chicago, Palm Springs, Costa Mesa and finally landing in 1982 in New York. Ilona personally trained each and every esthetician in her own method and techniques. The opening of the Manhattan institute in a gorgeous Park Avenue townhouse met with much fanfare. As word spread of Ilona's arrival the appointment book overflowed, and a long wait list ensued. Celebrities, socialites and notables from around the globe clamored to have Ilona tend                                                             to their skin.
National expansion, product development and mail-order fulfillment soon followed to service clients across the US and internationally. Ilona understood early that beauty is intangible and fluid. It changes with each generation and so must the approach to caring for skin. Today, 50 years later, the company has evolved from its original focus on treatments and services, and is strictly devoted to formulating the most advanced skincare products for at home use. Ilona herself is involved in every formulation. She is known to say "any product that has touched your skin has first touched mine."  Still family owned, she and her son Robert, CEO, run the business. Ilona of Hungary has since evolved into ILONA Beauty, as it is known today.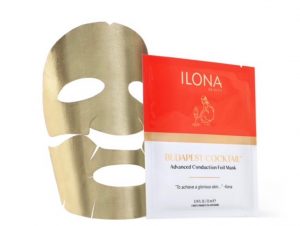 Digging into the company archives from its early decades, one of the most popular add-on treatments at the Institute was known as the Budapest Cocktail. It was custom blended by Ilona, refrigerated and dispensed via a CO2 whipped cream-like dispenser. It was a cocktail of royal jelly, propolis, hyaluronic acid, various herbs, calendula, ginseng, coveted serum ampoules and imported mineral water from Hungary. Applied at the end of the treatment, it left clients with Ilona's signature glowing complexion and craving more. In honor of the brands' 50th Anniversary, ILONA is relaunching the Budapest Cocktail as a modern conduction foil sheet mask for in-home use. The unique 3 layer, 2-part sheet mask uses foil conduction technology to help cocoon and warm the skin, coaxing the absorption of all the vital elements. Developed with a prestigious laboratory, Budapest Cocktail contains many of the original, beloved ingredients.
The mask is sold as an individual sheet for $25 or as a set of 4 for $85 (recommended for once a week use).
For more information, please visit ILONA Beauty | Innovating Beauty Since 1971