2022 Fragrance Foundation Awards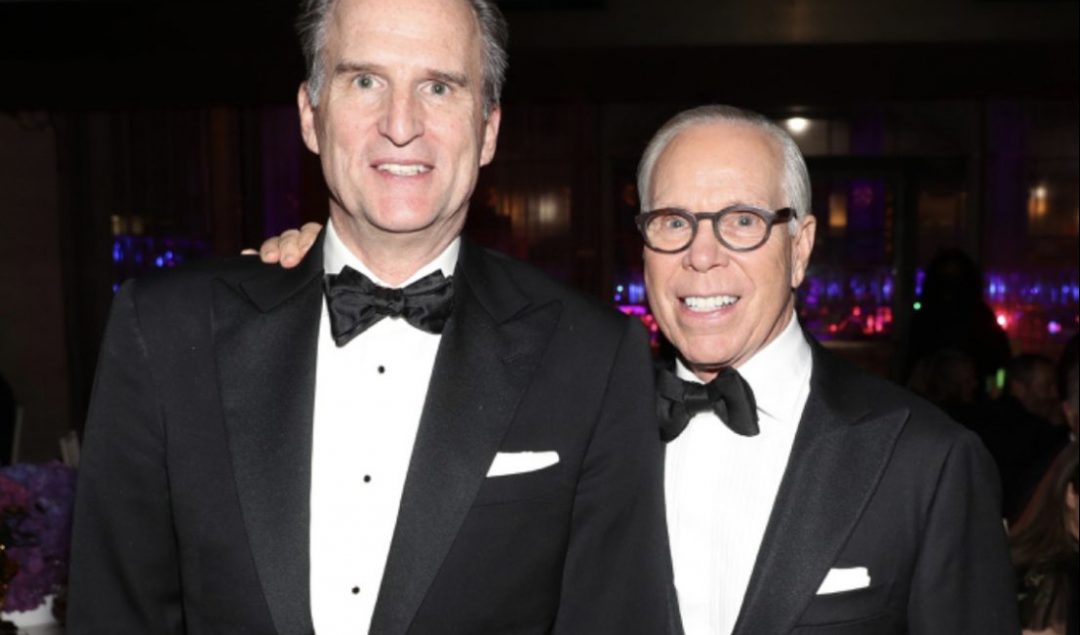 On June 9th, The Fragrance Foundation celebrated the fragrance industry's outstanding creative achievements at Lincoln Center's David H. Koch Theater in New York City. With a mission to inspire the world to discover the artistry and passion of fragrance, the theme for this year's event focused on "gratitude' as the industry has emerged more resilient than ever. 
Actor and television host Mario Lopez and his wife, actress Courtney Lopez, co-hosted the event with Fragrance Foundation President Linda G. Levy. Additional guests and presenters included producer and entrepreneur Naomi Watts, legendary designer Tommy Hilfiger, award-winning director and cinematographer Louie Schwartzberg, acclaimed designers Jason Wu and Sergio Hudson, and artist Rebecca Moses.
The program began with the Lopezes presenting Women's Media Campaign of the Year to D.S. & DURGA's "I Don't Know What is Everywhere" campaign and the night continued with Tom Ford's Black Orchid being crowned the winner of the Fragrance Hall of Fame. Billie Eilish, Gucci and Tom Ford fragrances were awarded the show's most prestigious awards, with Eilish Eau de Parfum voted as Most Popular Fragrance of The Year.
Naomi Watts also took to the stage to present the winners of Luxury Packaging and Prestige/Popular Packaging of the Year and Jason Wu granted Gucci Flora Gorgeous Gardenia Eau de Parfum the winner of Women's Prestige Fragrance of the Year.
Jeff Gennette, Macy's Inc. Chairman and Chief Executive Officer, was honored with the 2022 Hall of Fame award. François Demachy, former Dior Perfumer-Creator received the 2022 Lifetime Achievement Perfumer. The evening brought together the global fragrance community as TFFAwards Finalists were celebrated in twenty categories and the 2022 Award Winners were announced (See below).
"The Fragrance Foundation was thrilled to host a reunion at our signature TFFAwards. We shared our gratitude and celebrated fragrances that achieved great success, as consumers' appreciation has grown for fragrance that enhances their lives," said Linda Levy, President of The Fragrance Foundation. "Honoring Jeff Gennette of Macy's Inc. with our Hall of Fame Award is our way of recognizing a leader who is an ambassador of our shared mission and values and has contributed to the fragrance industry in an impactful way. The Lifetime Achievement Perfumer this year is Francois Demachy whose Dior fragrances are legendary for their magnificent ingredients and success in the United States."
On the heels of The Fragrance Foundation's #FragranceForwardTFF initiative to advance diversity which was launched last fall, Levy announced the winners of their Fashion Institute of Technology (FIT) Diversity Scholarships, benefiting FIT and students of diverse backgrounds interested in pursuing a career in fragrance. A truly unique opportunity, The Fragrance Foundation FIT Diversity Scholarship serves as an ongoing investment in the future of the industry, as well as a pillar of support in creating opportunities for more diverse students to pursue their passion for fragrance through a meaningful, industry-focused education at FIT.
2022 FRAGRANCE FOUNDATION AWARD WINNERS
The winner of Media Campaign of the Year – Women's is D.S. & Durga "I Don't Know What is Everywhere" (D.S & Durga).

Winner of Media Campaign of the Year Men's & Universal is Burberry Hero (Coty, Burberry Beauty)

The winner of Luxury Packaging of the Year is Cartier Les Nécessaires à Parfum (Cartier Creation Studio).

The winner of Prestige/Popular Packaging of the Year is MCM Eau de Parfum (Interparfums, Fabrice Legros & Studio Pi)

The winner of Fragrance Hall of Fame is Tom Ford Black Orchid (The Estée Lauder Companies, Tom Ford Beauty, Givaudan: Pierre Negrin & Dave Apel)

The winner of Innovative Fragrance Product of the Year is Acqua Di Parma's Smart Home Diffuser with three discs, Luce di Colonia, Buongiorno and Fico di Amalfi (LVMH, Gamfratesi).

The #TFFA 2022 Hall of Fame Honoree is Jeff Gennette, CEO of Macy's Inc. (Macy's, Bloomingdale's, and Blue Mercury).

The #TFFA 2022 Lifetime Achievement Awardee is François Demachy, Dior Perfumer-Creator.

The Winner of Indie Fragrance of the Year is The Maker Hotel Stag Eau de Parfum (Robertet: Jerome Epinette)

The Winner of Perfume Extraordinaire of the Year is Tom Ford Ébène Fumé (The Estée Lauder Companies, Tom Ford Beauty, Givaudan: Rodrigo Flores-Roux)

The winner of Fragrance of the Year – Universal Luxury is Gucci: The Alchemist's Garden 1921 Eau de Parfum (Coty, Gucci Beauty, Firmenich: Alberto Morillas)

The Winner of Fragrance of the Year – Universal Prestige Maison Margiela Fragrances Replica Autumn Vibes (L'Oreal, IFF Fanny Bal).

The winner of Fragrance of the Year Women's Luxury is Tom Ford Soleil Brulant (The Estée Lauder Companies, Givaudan, Daniela Andrier).

The Winner of Fragrance of the Year is Women's Prestige is Gucci Flora Gorgeous Gardenia (Coty, Gucci Beauty, Firmenich: Honorine Blanc)

The winner of Fragrance of the Year – Men's Luxury is Dior Sauvage Elixir (LVMH, François Demarchy).

The Winner of Fragrance of the Year – Men's Prestige is Hermes H24 Eau de Toilette (Shiseido, Christine Nagel).

The winner of Fragrance Editorial of the Year in Print or Digital is Town & Country | Notes From The Underground by April Long

The Winner of Fragrance of the Year Popular is Billie Eilish Fragrances' Eilish Eau de Parfum (Parlux, Takasago)

The winner of the Consumers Choice for Men's is Burberry Hero (Coty, Burberry)

Winner of Consumer Choice Women's Popular is Eilish Eau de Parfum (Parlux, Takasago)

The winner of Consumers Choice Women's Prestige is Gucci Flora Gorgeous Gardenia Eau de Parfum (Coty, Gucci Beauty, Firmenich: Honorine Blanc).

The winner of Consumer Choice Candle & Home Collection is Nest Fragrances' Wild Mint & Eucalyptus Home Fragrance Collection (Robertet: Jerome Epinette)

For more information, visit fragrance.org