Polishing Off Summer, Sally Hansen Nails Back-to-School in Sour Patch Kids Collection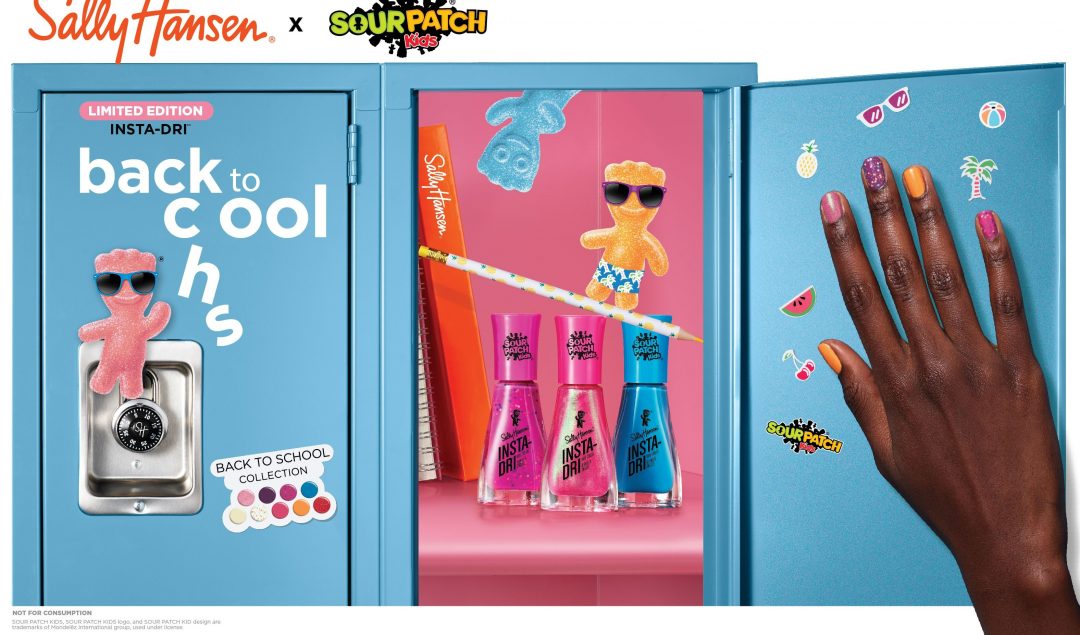 Everyone's favorite Sweet Then Sour® collection is back for its third and final year! Sally Hansen's Insta-Dri®X Sour Patch Kids® limited edition collaboration will give you major island vibes with 9 new shades inspired by the candy's tropical flavor offerings. Mix and match these crème, pearl, and sugary finishes to create a manicure that is too cool
Inspired by Sour Patch Kid's® Tropical Flavors, this limited-edition collection offers 9 sugary shades. Featuring our classic Insta-Dri® 3-in-1 formula with a built-in base and top coat for shiny, extended wear in a single step.
Formula & Benefits:
Swift Precision Brush with contoured bristles that cover the entire nail for one-stroke application
#1 quick dry polish in the US
3-in-1 formula with built-in base and topcoat for shiny, extended wear in a single swipe
Color-matched caps with the Sour Patch Kids® logo provide simple shade navigation, and the contoured brush allows for easy application
SHADES
•Tropink
•Plum-believable
•Main Squeeze
•Maliblue Twist
•Your Pine-ness
•Simply Sub-lime
•Pink Punch
•Tis the Sea-sun
•REDBERRY
AVAILABLE starting July 2022 in mass-market, drugstore, food and e-commerce retailers nationwide.
For more information, go to www.sallyhansen.com.
*Prices are at the sole discretion of the Retailer