Gucci Flora Gorgeous Jasmine Sings Notes of Flora Fantasy Featuring Miley Cyrus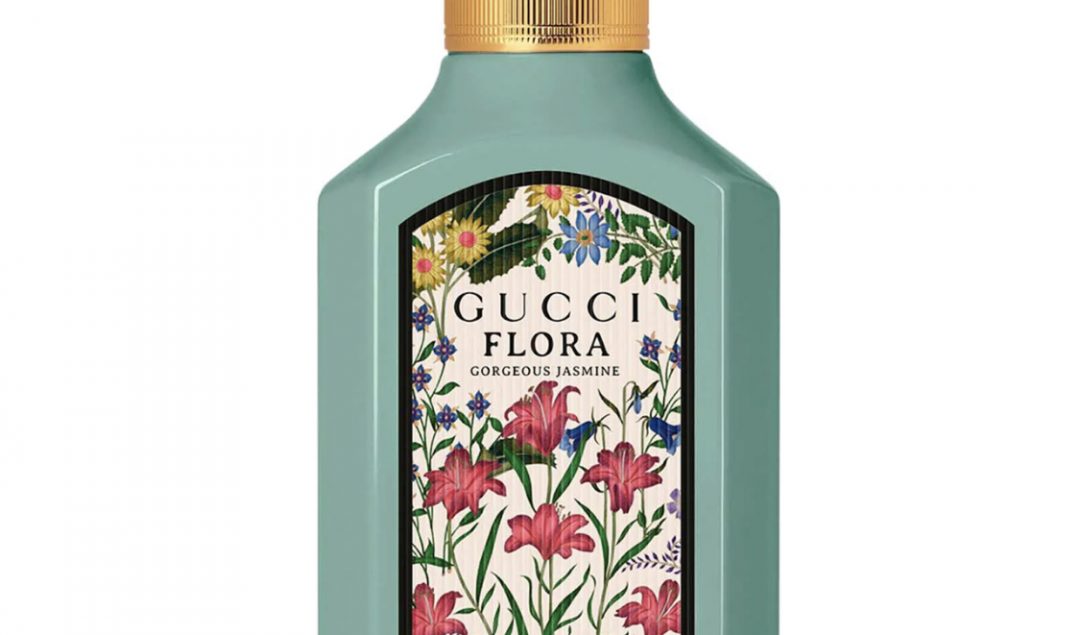 PRESENTING GUCCI FLORA GORGEOUS JASMINE EAU DE PARFUM, THE NEW #FLORAFANTASY CHAPTER
Enter a new dimension of unbound freedom with Gucci Flora Gorgeous Jasmine Eau de Parfum. Continuing the story introduced with Gucci Flora Gorgeous Gardenia, this is the second fragrance to join the joy-fueled world of #FloraFantasy. Captured by artist Petra Collins, the new scent launches in August 2022 with a transporting campaign fronted by multi-platinum selling recording artist, songwriter and trailblazer Miley Cyrus.
The #FloraFantasy Story
Debuting in 2021 with Gucci Flora Gorgeous Gardenia Eau de Parfum, the #FloraFantasy story journeys through a candy pink world filled with pop references and kawaii cuteness. Surrounded with flowers and fluffy animals, Miley Cyrus takes us on an expressive leap of imagination inspired by the delicious scent, manifesting moments of pure joy that evolve into a cheery dreamscape. The embodiment of her generation, she speaks truth to self-expression, optimism and authenticity, drawing the viewer into an anime adventure.
Gucci Flora Gorgeous Jasmine Eau de Parfum
Gucci Flora Gorgeous Jasmine bursts with a radiant composition led by Grandiflorum Jasmine. Tender wreaths of noble Jasmine are transformed through extraction into the heart and spirit of Gucci Flora Gorgeous Jasmine, resulting in an enlightened expression of this precious flower. Blended with base notes of Sandalwood and Benzoin, its soothing sensuality creates a skin imprint unique to the wearer. Its energy of inner joy is further lifted with optimistic notes of Mandarine Essence and Magnolia Accord, which infuse the scent with joyful serenity.
The Packaging
Inspired by the soothing power of the turquoise stone–often associated with hope and protection– its namesake shade cloaks the elongated bottle with a dream-like influence. Reimagined in Alessandro Michele's vision, the House's distinctive Flora pattern seals the design with a magical touch, fortifying Gucci Flora Gorgeous Jasmine as an object of inner inspiration for all who encounter it.
The Campaign
Shot by artist Petra Collins and once again fronted by Miley Cyrus, the latest #FloraFantasy campaign continues into a luminous, inner space. The fantasy unfurls in the bedroom–a state of true imagination, where all dreams begin. Here, the protagonist is at home with herself. She cozies up to her kitten and sinks into a daydream, leaning against the bedspread with a larger-than-life bottle of Gucci Flora Gorgeous Jasmine. A sunlit breeze from the window illuminates the room's blues and pinks, while scenes tinted in pastel hues create the film's surreal spirit and draw the viewer into an anime dream. #FloraFantasy
Pricing: The fragrance is available beginning August for $138 (100ml), $108 (50ml) and $82 (30ml) at Sephora.
Credits: Creative Director: Alessandro Michele Art Director: Christopher Simmonds Photographer/Director: Petra Collins Makeup Artist: Thomas de Kluyver Hair Stylist: Paul Hanlon Music Credits: "Delicious" Written by Jacqueline Blake (PRS), Caroline Askew (PRS), Conall Ronan Fitzpatrick (PRS) Published by Wixen Music UK Ltd (PRS) Produced by Omer Fedi & Blake Slatkin Performed by Miley Cyrus
Music Credits: "Delicious" Written by Jacqueline Blake (PRS), Caroline Askew (PRS), Conall Ronan Fitzpatrick (PRS) Published by Wixen Music UK Ltd (PRS) Produced by Omer Fedi & Blake Slatkin Performed by Miley Cyrus