Applauding Coty's Newest PHILOSOPHY Amazing Grace Eau de Parfum Intense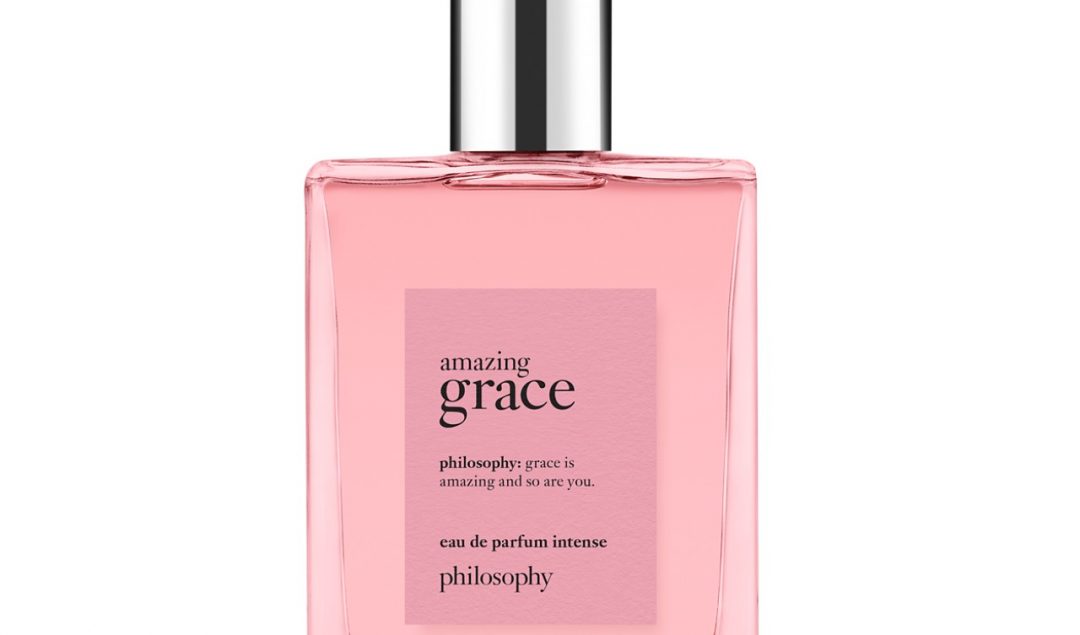 THE  STORY
In 1996, philosophy launched the iconic fragrance, amazing grace eau de toilette, a scent that transcends generations. for the past 25+ years, philosophy has stayed true to its original goal: change the way women wear fragrance. our clean, easy-to-wear fragrances have always been formulated to inspire a greater sense of well-being, while leaving you smelling beautiful. amazing grace was designed to smell clean and feminine while calming the senses; never overpowering for people who have even the most sensitive sense of smell.
THE NEWS
Following the success of the original fragrance, philosophy expanded the amazing grace family with the newest addition, amazing grace eau de parfum intense, the most intense version of amazing grace. feel intensely amazing with longer-lasting version of philosophy's iconic fragrance1 — a modern fragrance that keeps the clean floral and feminine DNA of amazing grace as its signature scent, with a unique fruity-floral facet, more intensity and exceptional staying power.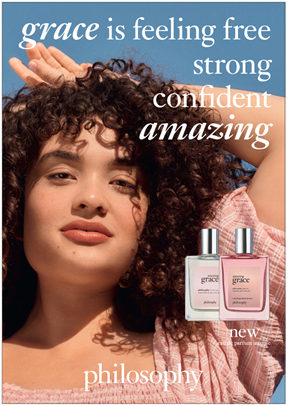 THE NOTES
the new amazing grace eau de parfum intense was designed with an abundance of pink notes including juicy red berries, a sustainably sourced rose absolute from Grasse, and our signature soft musk. the result: an intensely concentrated fruity-floral musk that's feminine, modern and joyfully sweet; a feel-good scent so you can find your grace all day long.
top notes: wild strawberry, fresh raspberry, pink grapefruit, calabrian bergamot, neroli
middle notes: muguet, orange blossom, rose absolute, jasmine
base notes: orcanox, intense musk blend
THE CAMPAIGN
the new amazing grace intense campaign poses the question "what does grace mean to you?" by creating a platform for joyful and modern self-expression, empowering others to recognize grace in themselves and their surroundings. grace already exists in all of us, we just have to show it to the world. #findyourgrace
WHEN & WHERE · QVC beginning july 1, 2022 · philosophy.com, Macy's and Ulta beginning august 1, 2022
amazing grace eau de parfum intense
available in:
4oz., $90
2oz., $68
0.5oz., $30