IEROFANTE by QUARTANA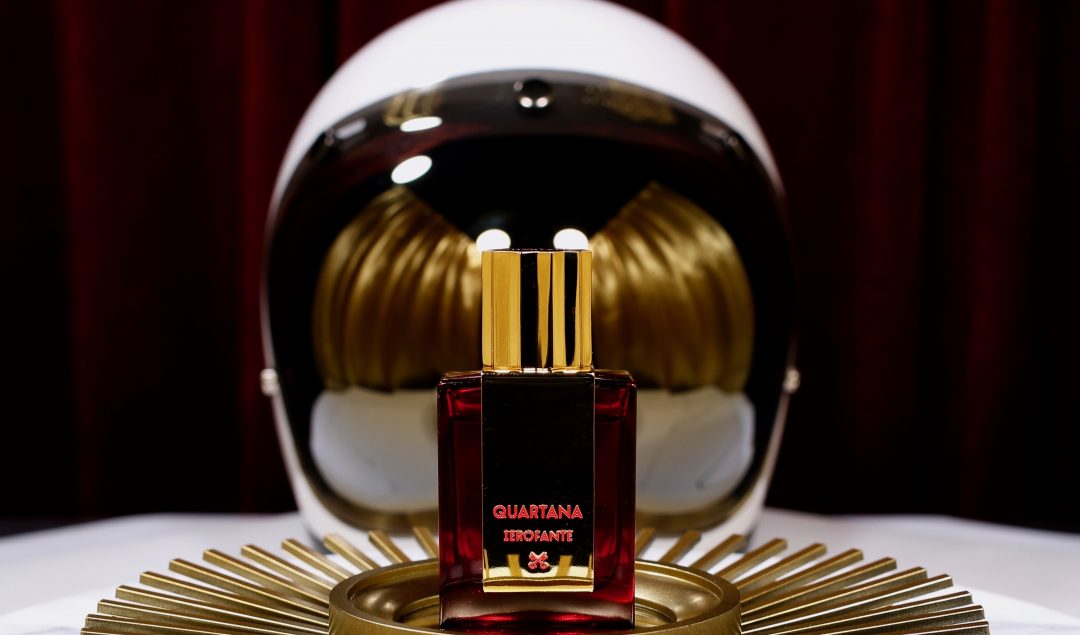 New from Fragrance Foundation Award Winning Creator Joseph Quartana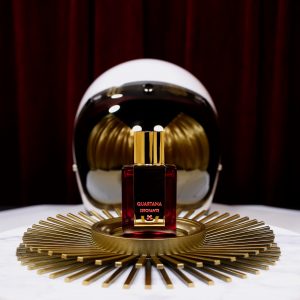 Take a rocket to the stars within…
ACT I. IGNITION: Suede, Gasoline Accord, Nutmeg
ACT II. LIFT-OFF: Styrax Pyrogene, Smoky Leather
ACT III: ARRIVAL:  Cashmeran, Golden Amber, Vetiver
@22% extrait de parfum
Ierofante drops August 15th, 2022.
"Ierofante takes us out of the poisonous garden and into the stars above, but to keep it modern, our Hierophant gets us there in a rocket." — Joseph Quartana, Founder
"I decided to represent the sacredness of the Hierophant with a woody, spicy and leathery accord where contrasts characterize the fragrance, creating an aura capable of transporting you to a mystical dimension." — Luca Maffei, Perfumer

Here's the 3…2…1…
In 2012, Quartana won his first Fragrance Foundation Award, Best Indie for his work on the collection "Memories" for his other fragrance house, SIX SCENTS PARFUMS.  Quartana released 27 fragrances for SIX SCENTS from '08 to '11, creating the first ever perfumes for fashion luminaries including JEREMY SCOTT, 3.1 PHILLIP LIM, BERNHARD WILLHELM, and MARY KATRANTZOU among others, and SIX SCENTS are considered pioneers of niche perfume to this day, not only in their "creativity first" philosophy, but also because each of the 27 releases since the debut in 2008 was gender-neutral, a first in modern perfumery.
In 2017, Joseph Quartana was awarded his second Fragrance Foundation prize, Perfume Extraordinaire, for Poppy Soma, a blindfolded award which honors special excellence in perfume composition.  At 5am that very morning, Quartana suffered from a bizarrely-timed, sudden burst gall-bladder and had to receive a 4 hour, life-saving surgery.  The experience and his subsequent 24-month convalescence inspired the latest release, Ierofante, as well as a soon-to-drop new collection based on healing, which will serve as the imagined "antidotes" to the poisonous Les Potions Fatales with a title TBA.

In 2019, Joseph Quartana released 4'33": The Scent of Silence at the PUBLIC hotel, a scented candle accompaniment to STUMM433, a 5 disc vinyl box set celebrating John Cage's 1952 composition of recorded silence, which features covers of 4'33" by the label's premier artists like DEPECHE MODE and GOLDFRAPP.  The launch event featured the first ever live performance in the USA by MUTE founder Daniel Miller's influential band, THE NORMAL, with the silent performance staged a month before the pandemic struck, as though a requiem for the coming two year shutdown of New York city.

In 2000, Quartana opened the first of two free-standing directional fashion boutiques, SEVEN NEW YORK, which focused exclusively on the avant-garde spirit of fashion design around the world, and was the first to sell Raf Simons, Hood by Air, Jeremy Scott, Haider Ackermann, Preen, Threeasfour and Juun J. among others.
In Autumn of 2022, PARFUMS QUARTANA will re-release each of Les Potions Fatales in new, completely Sephora clean-beauty formulations, (that are so close to the originals that even we couldn't tell), in new packaging for '22+.  PARFUMS QUARTANA will be the only brand offering a Fragrance Foundation-winning fragrance in completely clean-beauty formulation.
Stay tuned for more…