GUERLAIN: L'Art & La Matière Collection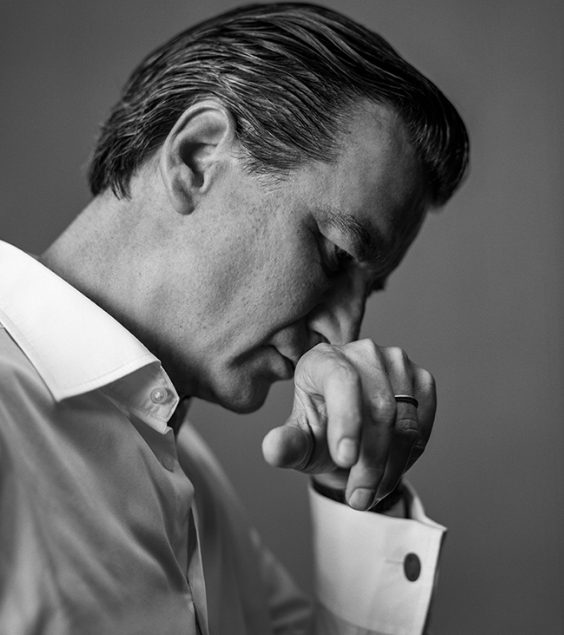 CRAFTING RAW MATERIALS INTO ART
Fragrance at Guerlain is an art form to which the House has continuously contributed since 1828. Aesthetes from generation to generation, the Guerlains have always been enamoured by opera, painting, literature, and fine dining all in equal measure. Raised on culture, they have drawn from their emotions and from the ever-changing zeitgeist to produce decisive fragrances that have withstood the eras, continuing to entice with the same intensity. Passed down through five generations of Perfumers, expertise in ingredients and creative genius are brought to serve both a love of art and a love of fragrance, as much today as in days gone by.
The tradition of Guerlain Haute Parfumerie —the very definition of the art of fragrance— is a precious heirloom. It elevates fragrances to their quintessence, transforming their scent trails into time-defying Guerlain signatures akin to artistic masterpieces. Guerlain has always been a visionary in Fine Perfumery, producing rare and exceptional compositions for fragrance lovers and informed connoisseurs. Back in 2005, the House was already blazing trails when it became one of the first to offer a collection of exclusive fragrances, known as L'Art & La Matière.
Never ceasing to dare and innovate and doing so with the same unfaltering rigour, Guerlain now relaunches L'Art & La Matière, an impassioned celebration of fragrance-made art. In this exciting scent laboratory, the Perfumers draw their creative spark from art, and then, free of all limitations, express the uncovered emotion through an original, precious raw material. Letting it boldly shine to reveal it under another, unconventional light, the Perfumers raise the fragrance up to the rank of full-fledged artistic masterwork. Taking inspiration from the Guerlain heritage, a new and iconic bottle that is both customisable and refillable further enhances the seventeen Eaux de Parfum in the collection.
The eleven iconic scents of the collection are joined by four of the House's beloved fragrances, which have been renamed for the occasion —Frenchy Lavande, Herbes Troublantes, Œillet Pourpre and Épices Volées (formerly Le Frenchy, Un Dimanche à la Campagne, Lui and Arsène Lupin Voyou, respectively)— as well as by two new compositions — Rose Chérie and Santal Pao Rosa.
These two original creations pay tribute to the rose, the Guerlain Perfumers' most cherished flower. Fresh and tender, in Rose Chérie, a pure excess of rose takes t
o the throne in all of its most precious facets, soothed by powdery almond. Woody and powerful, Santal Pao Rosa makes artful use of the flower to gently envelop the intense sandalwood.
Bringing together French refinement and the ritual of fragrance, the House also proposes two additional collections, elegantly extending the art of perfumery into the home. Because inte- rior fragrances should be just as suited to delighting the senses, L'Art de Vivre offers a range of candles and diffusers, inviting one to embark on a number of journeys, from the Riviera to Russia, all from the comfort of the home. With the belief that delicate, elegant nature of a scent should be equally enchanting in more intimate settings, Les Matières Confidentielles offers refined fragrances to spray on the skin or one's beloved materials.
The L'Art & La Matière collection is sold exclusively at guerlain.com and all Guerlain Boutiques, as well as at selected counters across the world. Offering a truly beautiful experience situated at the crossroads of fragrance and art, these spaces provide dedicated customisation and refill services.
AN EXACTING STANDARD IN SUSTAINABLE PACKAGING
In accordance with Guerlain's commitment to aligning luxury with sustainable development, the L'Art & La Matière collection is compliant with a circular economy model to reduce the environmental impact of its creations, while remaining true to the values of savoir-faire and superior quality. As such, it was essential to choose a durable, refillable bottle and to favour the use of recycled materials.
Designed using 10% recycled glass*, the new L'Art & La Matière bottle may be infinitely refilled at selected Guerlain boutiques and counters, thanks to its golden screw-top pump. It is even elegantly cleaned, ready to depart as good as new.
Its case, comprising a recycled cardboard** structure and paper sourced from sustainably managed forests, has been specifically adapted to reduce the quantity of materials used wit- hout compromising on the elegant design. This has allowed for a size reduction of 62% for the 100-ml format and 45% for the 200-ml format, as compared with the previous 75-ml version.
All fragrances are packaged at the Guerlain perfume facility in Orphin, France, which is certified by the ISO 14001 standard that ensures the continuous improvement of its environ- mental rating.
*1% post-consumer recycled glass and 9% pre-consumer recycled glass
**the 100-ml case contains 85% recycled cardboard and the 200-ml case contains 80% recycled cardboard